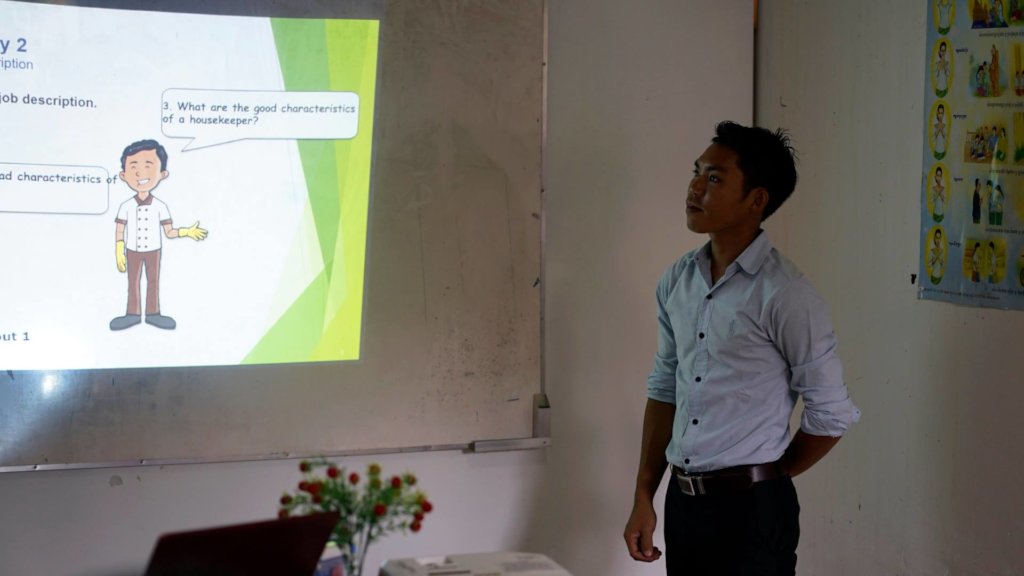 The story of Chimmor is about the transformation of a former village gang member to a licensed hospitality trainer. He is now a true role model for disadvantaged youth and hospitality professionals to be. Read the full story below to understand how Le Tonlé is helping disadvantaged youth in Cambodia.
Years ago, Chimmor was part of a gang in his village in Stung Treng province. At the time, he was in his final year of high school, he got involved in a group fight and one of his opponents was killed. Chimmor was arrested and jailed for two years for being involved in this crime.
After being released from prison, Chimmor found it hard to reintegrate back to society, especially to continue his study at public school. Therefore, he worked with his relatives as a farmer, a fisherman and a construction worker to earn a living. He did any labour job that would earn him some income.
In 2013, Chimmor applied for the training course with Le Tonlé. However, he was put in the reserve list. He was upset for not being selected. Fortunately, a miracle happened! A candidate quitted the training programme, and this gave the opportunity to Chimmor to start the training.
Chimmor spent 11 months with Le Tonlé to learn skills necessary for employment in the tourism and hospitality sector. With his outstanding performance and attitude, Chimmor was offered a job as a housekeeper by Le Tonlé Training Centre in Kratie in November 2014. In early 2016, Chimmor left Le Tonlé for a short while to help his cousin's business.
In October 2016, Chimmor came back again to join Le Tonlé training team as a housekeeping trainer. Since then, Chimmor has become a core person in the training programme. He also became one of the national trainers in the housekeeping job division under the ASEAN Qualification Framework, after he completed the training course provided by the Ministry of Tourism.

Currently, he is devoted to teaching the new batch of Le Tonlé students, making sure they will have a bright future ahead of them, just like he has now. On top of his training work, he is an Acting Guesthouse Manager who assists the work of the front office and housekeeping staff to ensure the smooth operation of the training guesthouse.

For improving the training course that Chimmor is giving, the CRDT is now raising funds. The money will be used to improve the amenities, for example a bigger classroom and to provide important learning materials. In addition, the money could enable us to extend the duration of the course, so that the students are even better prepared to enter the job market.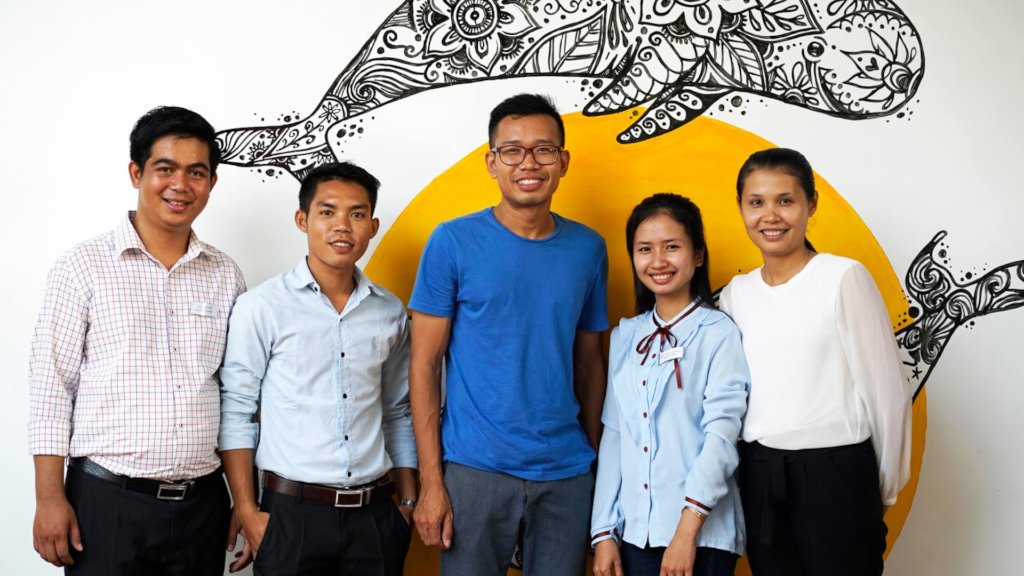 Links: