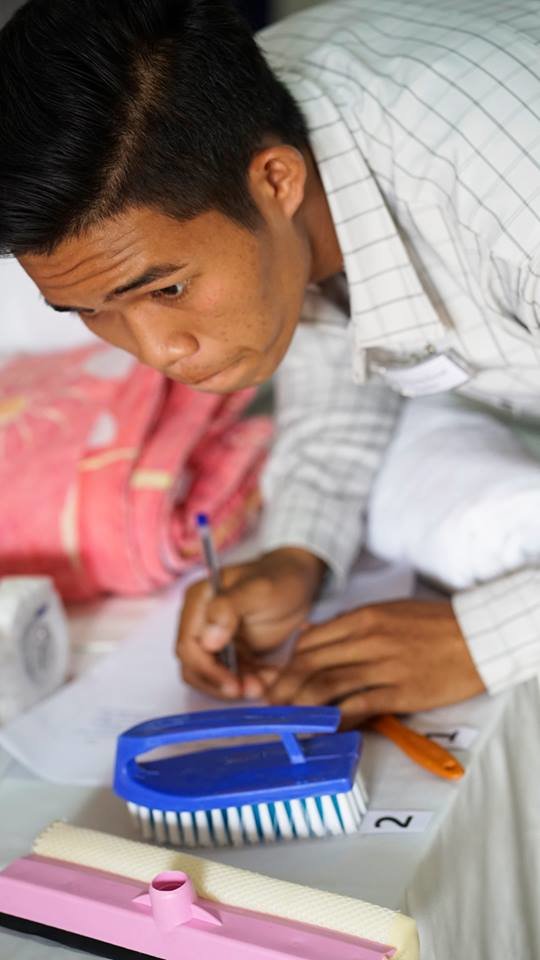 Big plans for Le Tonlé students

Meet Sokuen and Kosal, two bright and ambitious students at Le Tonlé training centre. Sokuen and Kosal met at High School in Stung Treng and have known each other for more than three years now. They finished their High School last year in August.

Unfortunately, because of a lack of money, they were not able to continue their education. With only a high school diploma it is hard for the boys to find a well-paying job. While Sokuen worked as a news reporter, Kosal stayed at home and helped his parents on the farm.

However, one day, one teacher who had taught Kosal at primary school informed him about Le Tonlé training centre in Kratie province. For Kosal this meant an opportunity to continue learning, gain experience in hospitality and find a good job. He called his friend, Sokuen, and asked him if he was also interested. He was, and the two of them started their studies at Le Tonlé, in May this year.

So far, they are enjoying their studies, and they are making friends with the other students. When asked, what they like most about the hospitality training, they both immediately answered "English". Indeed, Kosal's dream is to have his own school and learn Khmer and English to poor children, "But", he added, "I think I will first go to Mondolkiri to work in hospitality, to earn some money there, and to send some money to my family". "I think Mondolkiri is a nice place to work, because there are many guesthouses and tourists there." "But eventually, I want to learn English to children, especially to those whose parents cannot afford to send them to school".
The two boys finished their High School, but some classmates only finished up to grade 6 of 7, Kosal said. "So, you know, not all of the students know how to speak English very well". And of course, if you want to work in tourism, you need to know English, especially if you want to run your own business and cater for foreign visitors. This is Sokoeun's plan. He wants to start his own hotel/restaurant and wants to share his knowledge and skills to other Khmer people, so they too, can eventually run their own business. "But there is one big challenge", Sokuen said, "I have to find some money first to start the business.". "I hope I can build a partnership and get some funds from a donor, like Swisscontact for Le Tonlé."

The boys have big, noble plans. If they will succeed in fulfilling their dreams is, of course, a matter of speculation, but one thing is for sure, with their bright minds, high motivation, positive outlook on life and their skills gained at Le Tonlé, they should have a bright future ahead of them.

To know more about the Le Tonlé training centre and its students feel free to contact us. And if you want to stay updated about Sokuen's, Kosal's and the other student's progress, subscribe to our newsletter. And of course, your financial support for the training centre is highly appreciated!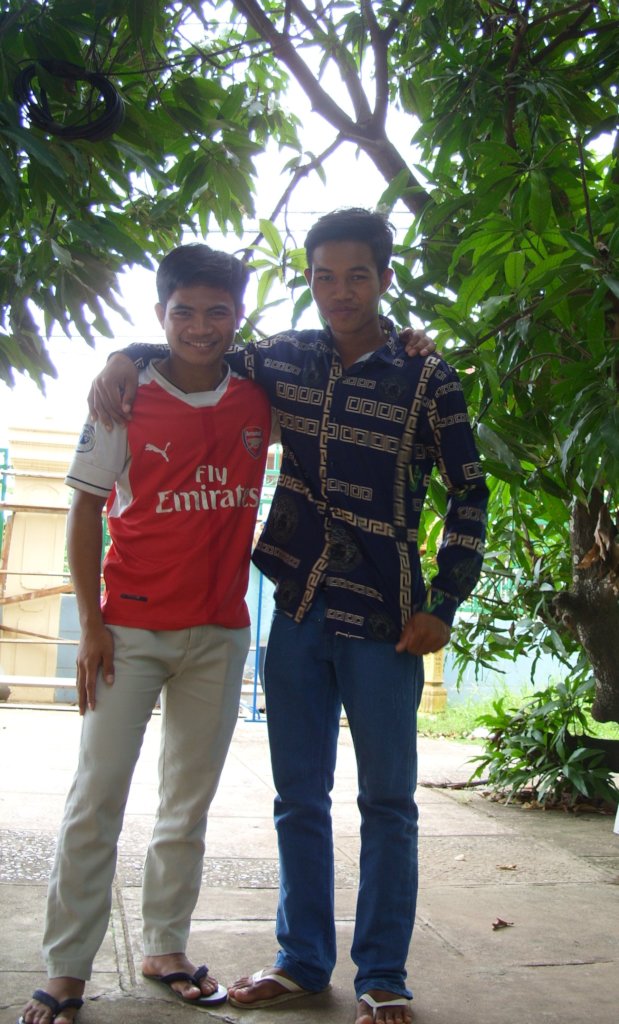 Links: