Project Report

| Jul 22, 2016
Reconstructing Lives & Homes After the Earthquake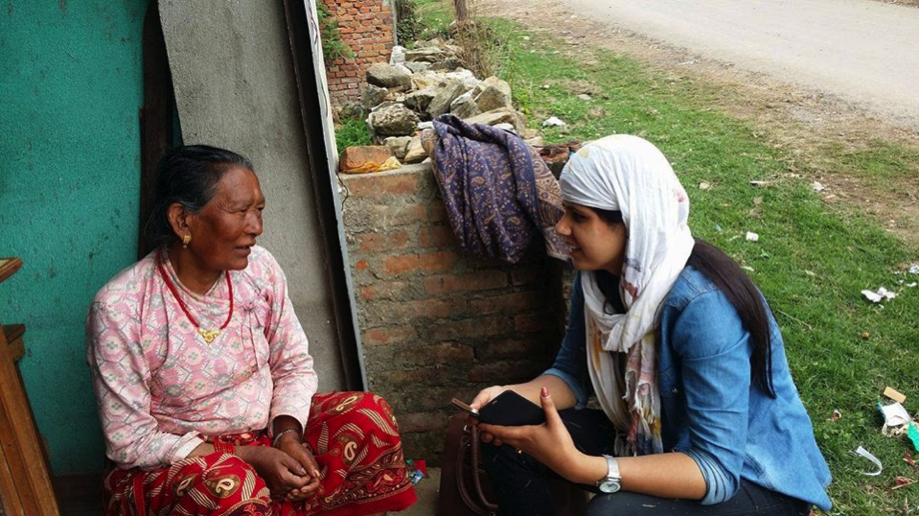 Harimaya is both an earthquake survivor and a gender violence survivor. Years ago, Harimaya decided to return to her hometown of Daduwa to escape abuse from her husband. When the earthquake hit Nepal last April, it destroyed her house and everything she owned. Like many other Nepali women who are on their own, she did not have an identity card, and thus was unable access to government aid. Our Community Frontline Associate in Daduwa helped Harimaya complete the paperwork to get an identity card. She has now been able to receive the earthquake relief promised by the government, as well as to sign up for social security, what will improve her living conditions in the long run as well.
To date, Accountability Lab Nepal's Mobile Citizen Helpdesk has reached 1,000 communities, providing earthquake related information to more than 80,000 survivors, supporting and empowering them. More than 50 NGOs, INGOs, humanitarian agencies, and government bodies are using the information from the helpdesk's reports, community meetings, radio programs and Community Perception Surveys.
As Nepal's recovery continues, there is still a tremendous need for the Mobile Citizen Helpdesk's work to strengthen the capacity of earthquake survivors to access to information and to raise their voices. With your generous support, we will continue these important efforts throughout the rest of the year.
Six months after the reconstruction phase started, 51% of respondents to our survey were unaware of when and how they will get government support to rebuild their homes, and 44% did not know how to safely rebuild their homes. Thus, going forward, we will focus on providing support towards understanding, accessing, and tracking government aid for reconstruction.
Our Community Perception Surveys have also shown that women and migrant workers are particularly vulnerable populations with limited access to information, so we will run target information and awareness campaigns to address these issues in relation to earthquake relief.
Please help us spread the word about this campaign with your networks.