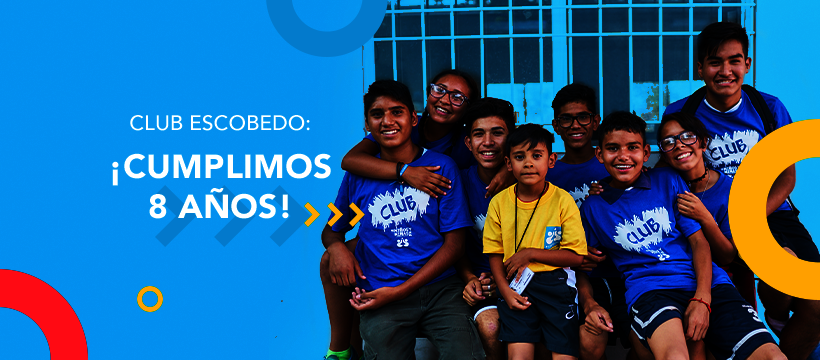 The activities performed as part of the Arts, Human Development, Sports, Healthy Lifestyle, and Academic areas, contribute to achieve 7 of the 17 Sustainable Development Goals.
The Club de Niños y Niñas de Nuevo Leon, upholds the Convention on the Rights of the Child. The Cluby works to assure equality for those who are discriminated against, girls and women in particular.
80% of children who have entered the project have presented academic deficiency. In the Club, they recieved personalized tutoring in Spanish and mathematics where 98% of them increased their academic grades.
From 36 teens and youth that participated in the counseling project for admission exams for High School, 93% passed the exam and choose their best option.
83% children who were empowered about their Rights, now participate as promoters and disseminators of them in the programs: "The Values of Transparency" with COTAINL; Girls and Boys Promoters of Human Rights, CEDHNL; Teenagers Promoters of Human Rights and the Culture of Legality "United Building Our Future" with CEDHNL; Culture of Legality in Let's Do It Well; State Network of Broadcasters, with DIF NL and OPINNA; Tell me how they treat you with SIPINNA.
100% of children who participate in the sports project, acquired sports skills and abilities for a better physical performance, 98% of them shows that they practice sports in their free time, making it a habit for their daily lives.
9 out of 10 children and teens who showed learning problems, achieved a substantive identity when they learn. After the intervention, they design and apply strategies through the arts, developing skills and abilities for their daily life within a space appropriate to their needs