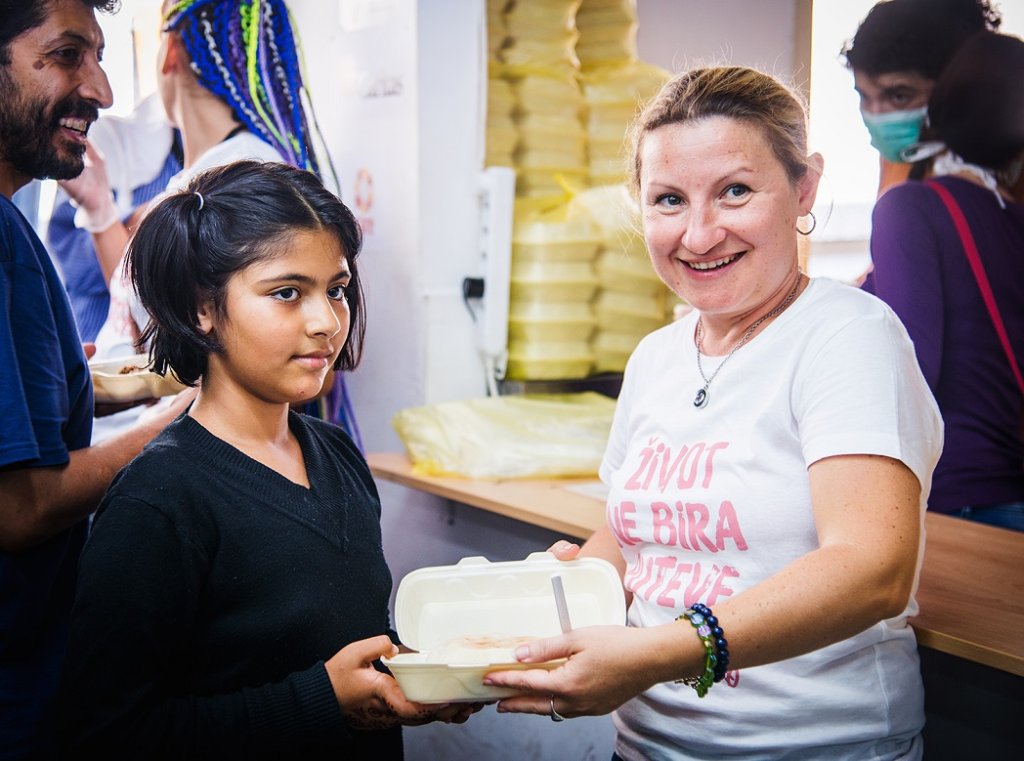 Since August 2015 Ana and Vlade Divac Foundation has been actively involved in provision of humanitarian assistance to refugees from Middle east, and up to now we have provided food, non-food items and dignity kits for over 100.000 refugees.
During the winter months, we had emergency teams available at all times on three spots, Belgrade, Sid and Dimitrovgrad, in addition to mobile teams, providing help wherever needed. Since August we distributed 100 tons of humanitarian assistance and supported over 100.000 refugees with food, clothes, dignity kits and other non-food items. We also helped to share stories of refugees through social media, newsletter, and tried to pass to our donors and friends just a small part of their journey. For the first time, our donors got the chance to hear real human stories and understand that all those terrible things can happen to every and each one of us.
Since the closure of the "Balkan route" in March 2016, over 2000 refugees got stranded in Serbia. Refugee crisis remains a complex problem and, having in mind the new context, this problem cannot be solved only by providing food and non-food items. Involvement of local community is needed as well as provision of occupational activities and vocational trainings for those who are in asylum and reception centers. The goal of our most recent project is a reconstruction of one of the biggest asylum centers in Serbia. After the reconstruction, we will start providing vocational training to the man and woman in center, but also organize some activities for children.
All people in deserve help, no matter of religion, age or skin color and guided with that idea and in line with mission of the Divac Foundation, we will continue in the following period to provide help to the refugees in Serbia.
We are very thankful to all our donors for their commitment and joint efforts to secure relief and necessary assistance.