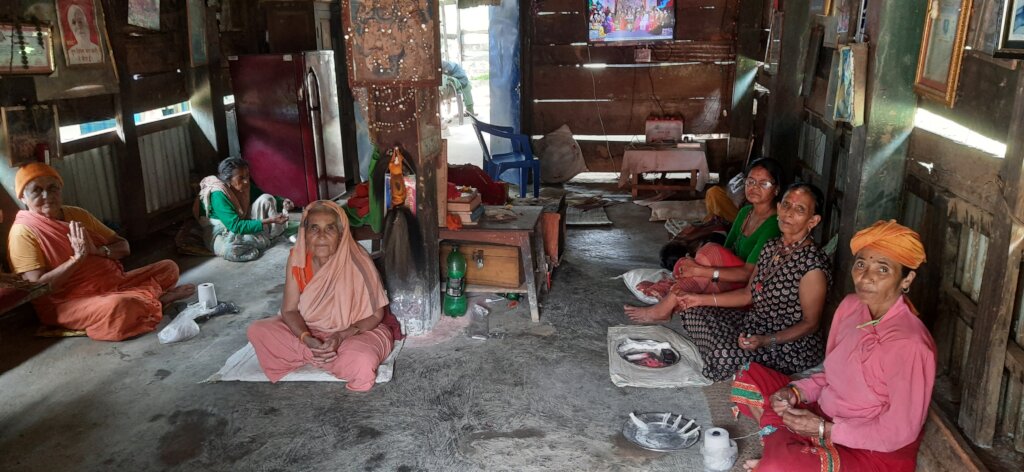 Good morning and lots of Namaste to you, your family members, relatives, and relatives.
Again I would like to share a new report about our project. I hope this project report will find you all happy and healthy and having a very good time there.
I am thrilled to inform you that for the last four months by the grace of the of the god there is not any bad news about the old age people living at the elderly people's home. Although they are getting older and older day bay, they are alive, full to eat, and sleep comfortably. Two oldest women are ill, so having a rest in bed taking medicine regularly as prescribed by the doctor. They are being taken care of by their friends.
Now it is the rainy season in Nepal. It has been raining most of the time. When it rains the weather is good because there is no heat. It is cold. A cold breeze flows. So easy to pass the night.
After two months the two biggest festivals will b celebrate in Nepal. On occasion, we also distribute food materials to them,
However, we need your generous support and cooperation in the coming days to achieve our fundraising goal. You can also support us by
• Requesting your family and friends to donate to our project.
• Sharing our fundraising program among your network, family, and friends
Once again I would also like to extend our sincere thanks and gratitude to you and your family for your previous kind support and cooperation.
Warm regards
Tejanath Pokharel
Secretary treasure
SESF Khadbari:
Mobile number: 9842084078