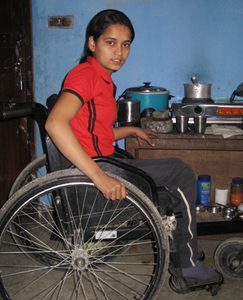 Although the government of Nepal is undergoing more tumultuous changes, including a new Prime Minister, NYOF's programs in Nepal are continuing to transform the lives of impoverished children, and provide them with unimagined opportunities.
In Nepal, disabled children are often seen as cast-offs, as pariahs or as punishment for "sins" of the family. They seldom have an opportunity to prove themselves as productive members of society (Only 30% of disabled people are educated). From its inception, NYOF has paid special attention to these children, whether they are blind or deaf, suffering from conditions such as cerebral palsy, or have other challenges.
NYOF supports many blind and deaf students in Nepal, and some with physical disabilities. The youth enrolled in this program are generally very capable and motivated students. 96% of them successfully passed their most recent end-of-term examinations; five of them obtained the best grades in their class, four ranked second, and three were third.
NYOF's social workers maintain personal relationships with all of the students who receive scholarships and carefully monitor their academic progress and personal lives. They bring the students for health check ups when needed, and purchase any needed items for the children such as warm clothes, shoes, and books. The social workers also meet with the students' principals and teachers every three months. For students who have parents, social workers visit the parents and determine if the living conditions are appropriate for the children and conducive to studying. ----------------------------------------- One student's story: Laxmi Kunwar
My name is Laxmi Kunwar. I am seventeen years old and I am studying in grade nine in Kathmandu. I was not born disabled. Two years ago, in my village, I fell from a tree when I was collecting fodder for the cattle. My spinal cord was badly injured, and even after surgery, I am still paralyzed below the waist. I came to Kathmandu to undergo a lot of physiotherapy, and now I can move around in a wheelchair, but I can't stand on my feet. I was the best student in my class, and I had a lot of dreams for my future career. Because of the accident, my dreams were ruined. My father sold almost all of our family's property to pay for my treatment, and now we only have a few cattle, a small house, and a small piece of land.
I was searching for an opportunity to continue my studies, and fortunately, I got a scholarship from NYOF. My happiness crossed all boundaries when I learned that NYOF would support my education. I will utilize this support for my study as well as I possibly can. I want to thank NYOF for this support. ------------------------------------------ Thank you for helping NYOF transform the lives of some of the most disadvantaged children in Nepal.
Please let us know your thoughts about this project by providing feedback in our comments section!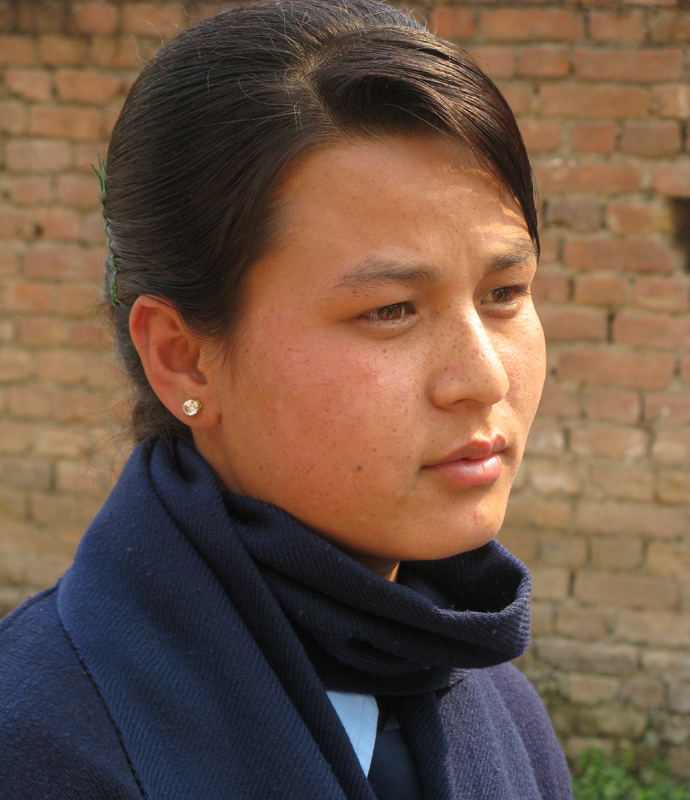 Links: