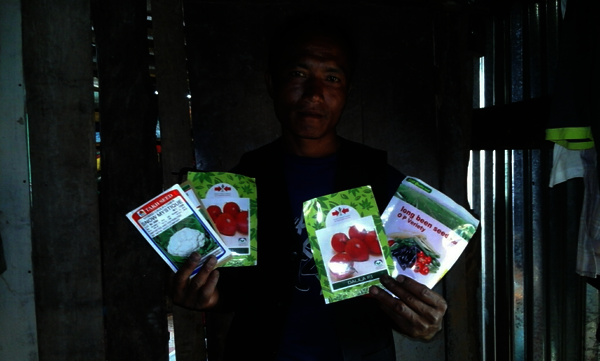 Dear Friends and Supporters

We are happy to inform you that despite the difficulties faced by the Covid-19 pandemic progress has been made and with additional support from the Wild Geese Foundation and Stichting Nepal (Holland) we are able to prepare for the start of various project activities that aims to support 140 farming families and that were pending due to the ongoing pandemic.

Currently information is being collected for the construction of various irrigation and WASH schemes in the Kunchok, Nawalpur and Sipapokhare areas and also information has been collected of various local agriculture cooperatives to establish revolving funds that will allow small-scale farmers to obtain loans to improve on their business initiatives.

In addition local agro-vets have been identified for the establishment of plastic tunnels that will enable local farmers to increase their vegetable production but also for the distribution of various vegetable seeds (including Tomato, Green Beans, Chilies, Cucumber, Bitter Gourd, Pumpkin, Beans) and environmental friendly pesticides.

Another component will be the provision of local animal doctors (vet services) to inspect the health condition of local cattle and farm animals and to provide animals with vitamins, medication and vaccinations where applicable.
Obviously these are all activities to increase local food production and income generation which would be important to boost local economies as due to the pandemic food prices have been rising and people are forced to be more self-sufficient.

We hope to get this project into full swing upcoming months and hope that you will be able to continue your support towards this much needed project as more funds would be required to assist these farming communities in need.

We thank you for all your support and we hope you can tell friends and colleagues about us and ask for their support too.

Thank you for all your help and stay safe.

Namaste.