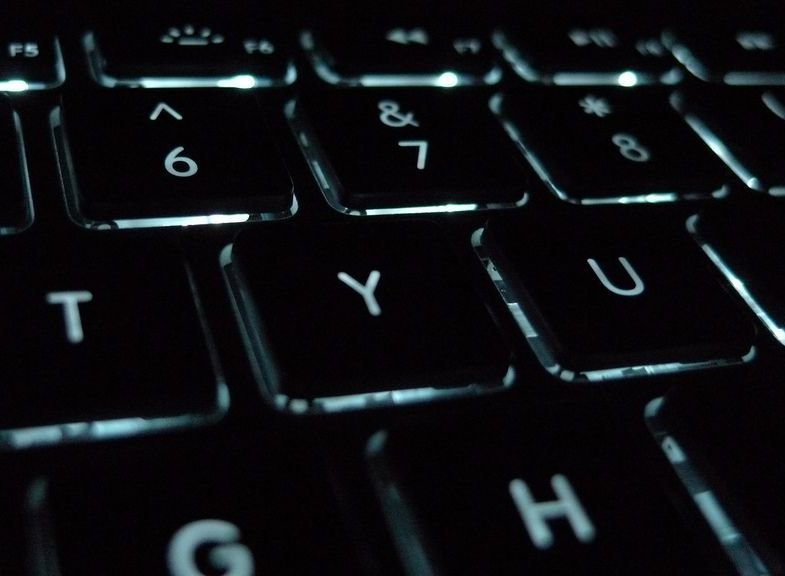 Protect Online Protest
Dear friends,
Greetings to all from Adalah in Haifa!
We wish to take this opportunity to tell you about some of Adalah's key legal efforts made this past August and September to protect online social media protest, particularly of young Palestinian citizens of Israel.
The Cyber Unit
Adalah received information that the Israeli State Attorney's Office runs a 'Cyber Unit'. This unit collaborates with social media platforms including Facebook and Twitter to remove users' posts, restrict access to certain websites, and even outright block users' access to sites.
Adalah discovered that the Cyber Unit has no legal authority and sent out a letter demanding that the unit immediately ceases its operations. Adalah Attorney Fady Khoury stressed in our letter to the Israeli authorities that much of the unit's censorship operations are conducted without any basis in Israeli law:
"Nothing in the law allows state authorities to censor content based solely on an administrative determination… that the content amounts to a criminal offense. Likewise, there is no explicit directive in [Israeli] law authorizing the removal of content determined to amount to a criminal offense – even by a court."
According to the Cyber Unit's 2016 annual report, it examined 2,241 cases of online content, with a very high number – 1,554, or 69 percent – were removed by the unit.
While private social media corporations may legally remove content according to their terms of service, Israeli state agents – such as the Cyber Unit – are subject to Israeli law. Therefore, much of their censorship activities are illegal and violate users' freedom of speech.
Attorney Khoury explained further: "When the Cyber Unit appeals to a service provider with a request to censor content based on its suspicion … without a final [judicial] ruling in the matter, this constitutes an unconstitutional violation of freedom of speech."
Adalah demanded in the letter that the Israeli authorities halt all internet content censorship activities used by the Cyber Unit.
Twitter, Facebook regularly remove user content at governments' requests
Twitter and Facebook admit that they remove a significant amount of content at the request of governments from around the world. Between July and December 2016, the two platforms reported granting requests from the following countries (among others):
Twitter:Australia: 4/15 requests were granted; Canada: 11/38; France: 1334/2431; Germany: 236/371; Israel: 12/13; Italy: 6/13; Norway: 1/2; Sweden: 0/2; UK: 65/307; US: 100/381
Facebook: Australia: 2 requests were granted; Canada: 0; France: 683; Germany: 919; Israel: 661; Italy: 11; Norway: 0; Sweden: 0; UK: 177; US: 0
Related: Israeli police conceal from detainees social media posts that led to their arrests
When a person is arrested in Israel for incitement or other crimes of expression based on social media posts, police are refusing to reveal which posts led to their arrest and detention. This practice is being employed disproportionally against Palestinian citizens of Israel.
Adalah wrote to Israeli authorities in September 2017 that this policy severely harms suspects' rights to due process, undermines the purpose of the criminal process, and violates the rights of detainees to defend themselves.
"This problematic practice essentially turns an initial arrest into a full-fledged administrative detention [detention without charge or trial]," Attorney Fady Khoury emphasized. "It is not just that the evidentiary materials collected by police are kept from detainees and their lawyers, but that the [social media] content for which the arrest was carried out is left undefined."
Adalah's letter cited numerous examples: One young Palestinian Arab citizen of Israel, for instance, was arrested on suspicion of an expression crime, but Israeli police refused to reveal the post for which he was arrested for the entire duration of his seven-day detention.
The vast majority of arrests made in Israel in 2015 and the first half of 2016 for charges related to alleged online incitement were of Palestinian citizens.
According to the most recent Israeli police statistics, 82 percent of individuals arrested for incitement-related offenses in 2016 were Palestinian citizens, whereas only 18 percent were Jewish citizens.
Thank you for your generous contributions to Adalah to make this important work possible. Please continue to help Adalah to protect the protest – in the streets and on the web.
In solidarity,
Rina Rosenberg (Jabareen)
International Advocacy Director, Adalah