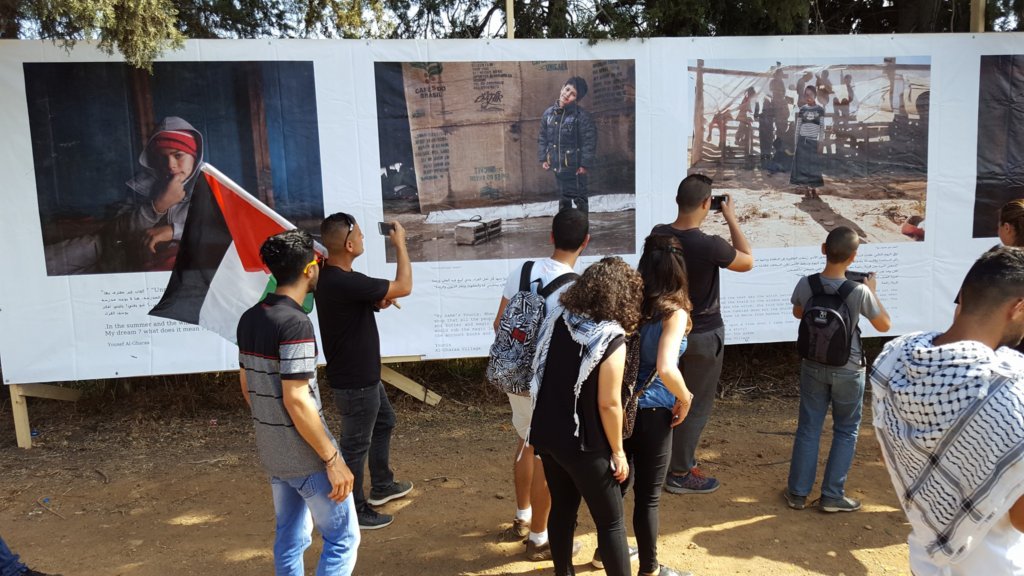 Dear friends,
During the past quarter, Adalah successfully helped to protect the Palestinian "March of Return", which took place on 2 May 2017 on the lands of Al-Kabri, a Palestinian village that was destroyed by Israel during the War in 1948.
The March of Return is an annual demonstration held on Israel's declared Independence Day to commemorate the hundreds of Palestinians villages that were erased during the Nakba, or "catastrophe".
Thousands of Palestinians visit these villages each year to remember their history, protest Israel's ongoing colonial land policies, and assert the right of Palestinian refugees and internally displaced persons to return to their ancestral homes.
This year, however, the Israeli police refused to grant a permit to the Association for the Defense of the Rights of Internally Displaced Persons in Israel, which organizes the annual march.
The police claimed that they did not have sufficient resources to secure the event, as they were being deployed to events to mark Israel's independence on the same day. The decision would have been the first in 18 years that the Palestinian march would not be allowed to take place.
In a letter to the Israeli State Attorney and the police, Adalah Attorney Mohammad Bassam wrote that "The police decision is very strange and raises concerns that the refusal to approve the event is politically motivated". He added that the event "isn't meant to be secured by the police, but by ushers supplied by the organizers."
Thanks to our legal intervention together with the protest organizers, the police reversed their decision and the March of Return was allowed to take place as planned!
Adalah's legal and media staff also attended the successful march to observe and document the protest – see photos here.
Your contributions ensure that our work to #ProtectTheProtest will continue to achieve successes like this.
As Adalah expects many more protests against Israeli government policies to take place in the coming months, your support remains crucial to secure the freedom of expression rights of many more Palestinian citizens of Israel.