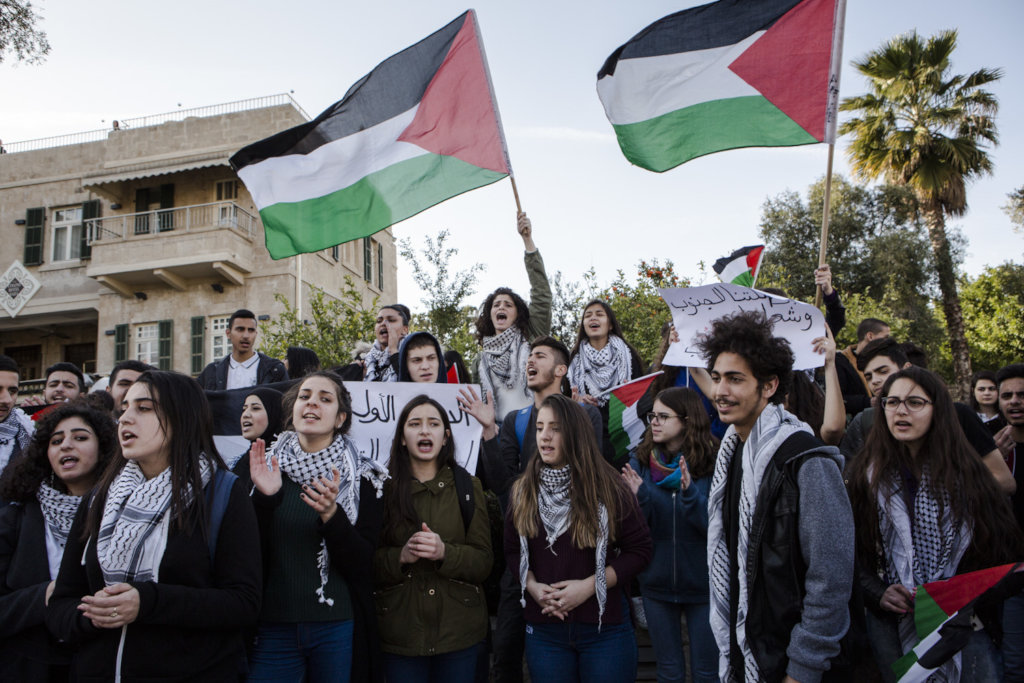 Dear Friends,
Many greetings to you from Adalah and a very happy, healthy New Year.
In this update, we review Adalah's work in protecting freedom of expression (FOE) rights in 2020, an extraordinary year, which introduced many new challenges for those who protest and dissent.
Protecting Rights of Protestors during COVID-19 Emergency: Throughout the year, Adalah worked to ease restrictions on FOE and freedom of assembly (FOA), and particularly freedom of protest. We provided legal advice to individual Palestinian activists who were targeted by the police and the Shin Bet (Shabak), as well as to groups seeking information on organizing a protest in order to increase their awareness and knowledge of their rights. Activists turned to Adalah for advice on the "state of play" in light of new Israeli government restrictions on FOA and protest due to the COVID-19 pandemic. Adalah produced and widely disseminated posters in Arabic explaining the new rights regime under the newly-emerging regulations. Additionally, in April 2020, Adalah hosted a webinar in Arabic, in cooperation with NGO partners, entitled "The Right to Protest in Corona Times", which was broadcast live on Adalah's Facebook page, and was viewed by 2,531 people. The webinar provided information on the rights of protestors during the COVID-19 crisis, focusing on ways to use the internet as a tool for FOE under Emergency Regulations.
Adalah also maintained an up-to-date database of cases and incidents of infringements on freedom of protest, including arrests and indictments, from which information can be extracted to challenge restrictions on FOE. We also worked in cooperation with other human rights organizations, following up on violations on freedom of protest, and pooling resources to ensure effective legal representation, and other work and results.
Fighting Online Censorship: In August 2020, the Israeli Supreme Court (SCT) held a hearing on a petition filed by Adalah and the Association for Civil Rights in Israel (ACRI) against the Israeli "Cyber Unit". The Cyber Unit is part of the State Attorney's Office. This Unit flags and submits requests to remove user posts or entire accounts of users, without any legal proceedings or due process to social media platforms such as Facebook, Twitter and Google. The SCT found a strong legal basis for the case and mandated state authorities to explain under which legal authority the state operates its "Cyber Unit" to conduct censorship of online speech.
Demanding accountability for police killing and injury of Palestinian protestors during the October 2000 Uprising: October 2020 marked 20 years since the killing of 13 Palestinians, 12 citizens of Israel and one resident of Gaza by Israeli police, in what is known as the October 2000 Uprising. In October 2000, demonstrators took to the streets throughout the country to protest against the scores of killings in the Occupied Palestinian Territory, following the start of the second Intifada. Adalah represented the families of the 13 young men who were killed before the Or Commission of Inquiry into these events, and demanded that the state hold those responsible for the killings to account. However, the State Attorney's Office and later the Attorney General closed all of the files, and 20 years on, still not one police officer, commander or politician was criminally charged. Marking these events in 2020, Adalah undertook a wide public and media campaign demanding that the state re-open the investigations into the killings, drawing similarities between recent police killing cases of Palestinians in Israel, and the 2020 murder of George Floyd and other Black Americans by the police in the US. Click here for more information on the October 2000 Uprising.
Thank you again for all of your support to Adalah. All of this work to Protect the Protest would not be possible without your commitment and generosity! We sincerely appreciate it.