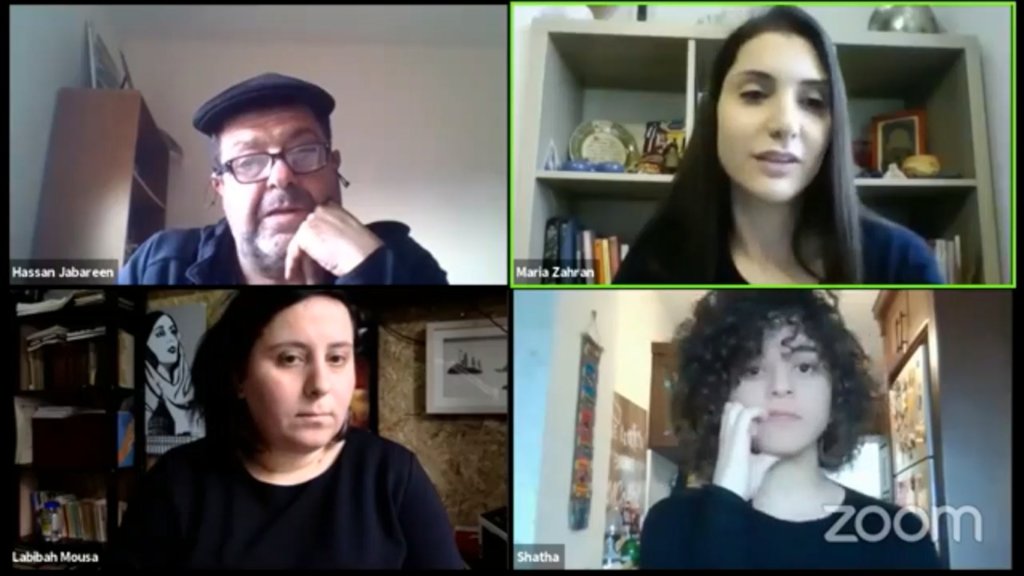 Dear Friends,
We hope you are well and staying safe.
The Israeli government introduced emergency regulations in March 2020 at the beginning of the coronavirus crisis, which severely restricted the freedom of movement, however, it still allowed the right to protest, although limited in scope. The new regulations stipulated that protesting in public places will be permitted, with conditions on the number of participants and the distance between them. As the crisis evolved, regulations changed, and along with it the restrictions on gatherings in public places.
Despite the coronavirus and the strict restrictions, there still seemed to be a sense of urgency among many members of the public to express their discontent, and a high number of outdoor protests demanding change took place during the past two months. Examples include the "Black Flag" demonstrations to protest the continuing rule of Israeli PM and the government's anti-democratic, invasive measures to combat the virus, including approval of Shin Bet phone tracking of citizens; protests against the economic crisis and the lack of sufficient state assistance to small businesses and self-employed people; a strike and protests by Arab local councils against the government's failure to allocate enough and equitable funds to compensate for their losses due to the coronavirus crisis, among others.
Adalah issued material in Arabic explaining the right and rules of protest in light of the new regulations, including a poster published on social media to raise awareness among Palestinian citizens of Israel. There has been a certain degree of confusion among citizens and residents in fully understanding and implementing the new government directives, as many regulations often banned travel more than 100 meters from home other than for essential employment or to buy groceries or medicines, but continued to permit protest, to some degree.
Adalah staff received direct queries from Palestinian citizens wishing to participate in protests under the emergency situation. As protest was never completely banned by authorities, Adalah sought to inform them that they could legally practice this basic right, explaining the new directives, as well as suggesting virtual alternatives.
While demonstrations continued to be held in public places, many protests moved online, with activists at times garnering even greater support than what they had during their street protests. People confined to their homes and eager for a change allowed for vast 'attendance' at online protests that in usual times would not have been possible. This year also Palestinians in Israel commemorated Land Day (30 March) and the March of Return (29 April), two major annual protests, online.
In addition to issuing materials in Arabic and providing legal advice to protest organizers, Adalah hosted a webinar in Arabic on the right to protest, which was broadcast live via Adalah's Facebook page, in cooperation with partner NGOs. The webinar included information on human rights violations in light of the emergency regulations, focusing on online protest during the coronavirus emergency, and how users can utilize the internet as a tool for legitimate protest to express their opinion while protecting their privacy and online safety.
The history of Palestinian protest in Israel has been marred by violence, as well as mistrust and fear towards law enforcement authorities. Israeli police forces were always viewed as oppressors and in this period, things were not that different. The Israeli authorities have consistently censored Palestinian cyber activism, using social media providers to remove content and block Palestinian sites.
The freedom to dissent is fundamental, even during a public health emergency, and citizens have the right to hold protests if they adhere to social distancing rules in place to protect public health. During this pandemic, crowds went to the streets and held online protests demanding political reforms or to demand that the government improve their social and economic conditions, which had deteriorated due to the coronavirus situation.
Adalah's work on the right to protest during this crisis has built on years of experience during which we gained trust of Palestinian activists and Adalah became the place they turned to for answers on rights violations.
We continue to be committed to protecting civil liberties, even during these most trying times.
Please support Adalah in continuing to "protect the protest".
Thank you.