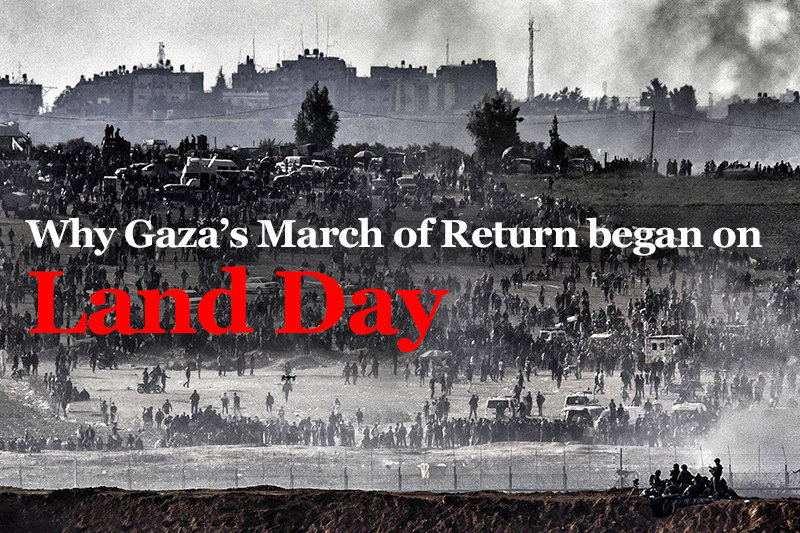 Dear Friends,
Many greetings from Adalah.
One year has passed since Palestinians in the blockaded Gaza Strip launched the Great March of Return protests, which continue to be held every Friday along the fence with Israel.
As you well know, most discussions around the protests focus on the Israeli military's brutal response to the demonstrations, and the impunity with which Israeli snipers use live fire to intentionally kill or wound Palestinian protestors, without fear of consequences.
As Adalah and our partners have found – and as the UN Commission of Inquiry on the 2018 Protests has confirmed – these actions violate international law, and yet Israeli authorities have proven to be unwilling to properly investigate or punish the perpetrators for their crimes.
However, it is also crucial to remember why Palestinians in Gaza launched the march in the first place: to end the siege on Gaza and to reclaim their right to return to their homeland.
This is why the demonstrations began on 30 March – Land Day – which marks Palestinians' resistance to the state's expropriation of mass tracts of their land in the Galilee in 1976. In these Land Day protests decades earlier, six unarmed Palestinian citizens of Israel, engaged in a struggle for their land rights, were killed by police.
The Palestinian struggle to defend their land and homes remains as vital today as it was 43 years ago.
Just this year, for example, Israeli authorities announced plans to forcibly transfer 36,000 Bedouin citizens from their homes in the Naqab, in order to make way for a military industrial zone, a phosphate mine, expanded highways, and new towns for Jewish citizens - plans that Adalah is challenging before Israeli courts and planning committees.
These plans are being given legal backing by discriminatory legislation such as the Jewish Nation-State Law (JNSL), which enshrines Jewish supremacy as a constitutional rule and bears the distinct characteristics of apartheid.
Article 7 of this law, which calls on the state to promote Jewish settlement as a "national value", will intensify Israel's racist land policy on both sides of the Green Line and put thousands more Palestinians at risk of displacement and dispossession.
The Israeli elections next month foreshadow a continuation of these policies in Israel and in the 1967 Occupied Territories. As a result, Palestinians' rights to their lands, their livelihoods and their lives are under greater threat than ever.
Please donate to Adalah's work to protect the protest in commemoration of this 43rd Land Day, 2019.
In solidarity,
Suhad Bishara, Director of Adalah's Land and Planning Unit
Mysanna Moranny, Coordinator of Adalah's Land and Planning Unit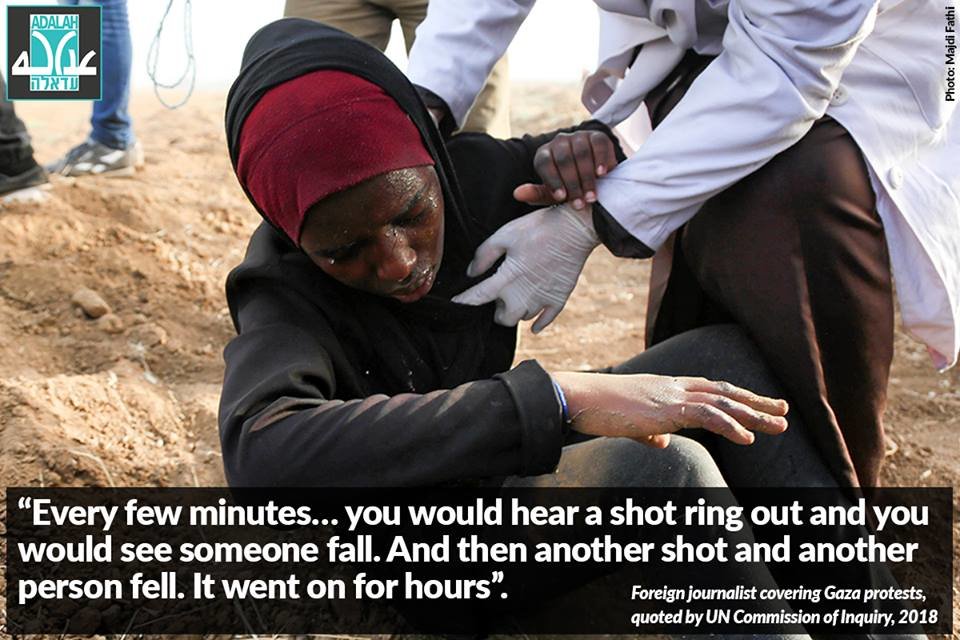 Links: