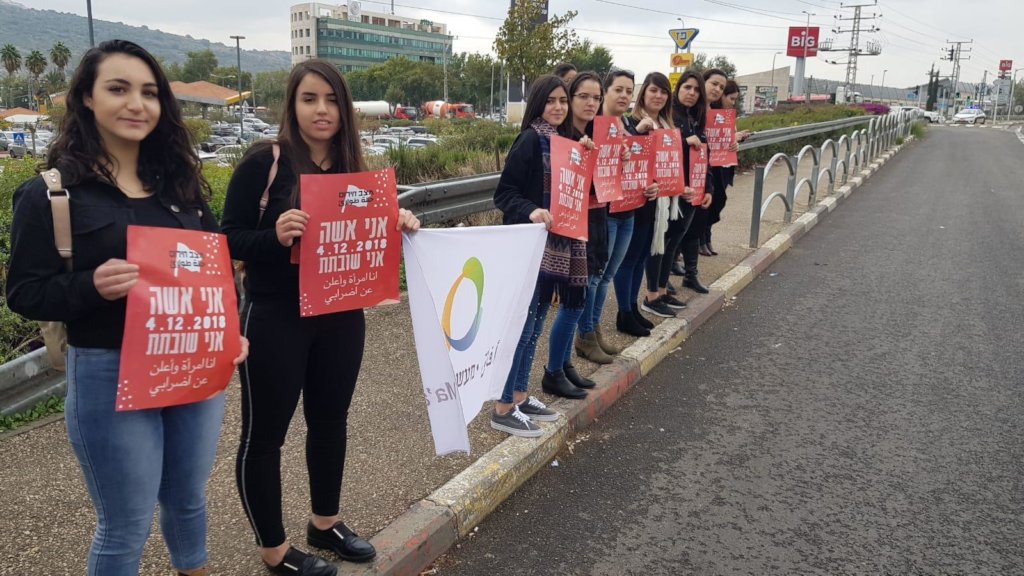 Dear friends,
We have another win! Thanks to your support this past quarter, Adalah succeeded to #ProtectTheProtest for hundreds of Palestinian citizens of Israel in the central city of Lod (Lydd).
The backstory: in November 2018, a police commander in Lod carried out the demolition of a Palestinian citizen's home, in violation of a court order to delay the move. During the demolition itself, the commander also allowed his officers to violently evict and arrest the residents in the area.
To protest these unjust actions, the city's Palestinian citizens, led by the Lod Popular Committee, requested the police's permission to march along a specific route that would arrive at the parking lot opposite the police station – a route that is frequently used by many protests in the city.
However, the police refused to grant a permit for the route, claiming they had concerns that the protest would "disturb public order and harm the fabric of life."
The police instead approved a different, unsuitable route that would have hidden the protest from the public eye and limited the space to accommodate only 150 people, instead of the hundreds rallied by the organizers.
Adalah immediately intervened with a pre-petition on the protestors' behalf. We told the police that their decision was illegal and violated the right of the city's Palestinian citizens to freely assemble and express their opinions.
Thanks to our legal action, the Israeli police folded – the restrictions were retracted, and the Palestinian residents were allowed to lead their march as planned!
Successes like these are made possible by your donations. Will you increase your monthly support for Adalah's work today?
In additional news – Adalah took part in a protest as well!
On 4 December 2018, our staff joined a country-wide strike to protest all forms of violence against women in Israel – physical, sexual, moral, and economic – at the hands of society and state institutions alike.
Like other Palestinian citizens, we also protested the violence aimed at women in the occupied Palestinian territories by both Israeli occupation forces and society.
Our actions reflect our commitment to upholding Palestinians' right to speak out against all social injustices. Raise your support for Adalah today to #ProtectTheProtest!