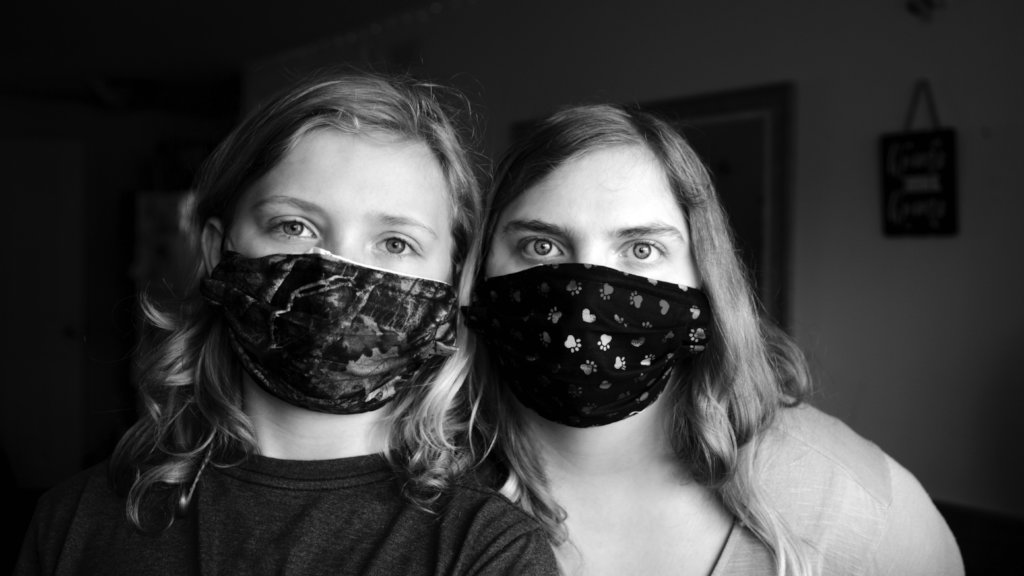 We are all aware that COVID 19 pandemic will have consequences on children's lives in various aspects. First of all, they have to understand why is important to wear a mask, and not to be so close to friends or hug them, but on the same time, they need to keep playing together, studying together, and all those "normal" things for a toddlers or adolescents.

After adapting to changes that were made regarding schools (in Serbia, most of schools divided certain amount of study hours between online and offline work in such a way that one group goes to school for one week the other attends the same lecture, and afterwards they switch.), the way free time and family life were to be organized, remained an individual choice. It all sounded so simple in the beginning: children would get up from bed, have breakfast, listen a lecture on TV, do their homework and that would be it. Very soon, first problems came across. For instance, not all families have all the technical possibilities required, and more importantly, not all families have to whom to entrust their children.

Last month one single mother called the 116 000 hotline, as she was afraid that her 15-year-old daughter is taking drugs. Moreover, she was sure that she would escape home very soon. She was that terrified, that she opened a sick leave in order to stay home and take care of her daughter. She told us that her daughter never acted like that before, that she is very quiet, she locks her door, listens to sad music, and seems absent.

The first time she called, she described their relationship as intense, complex and full of negativity. It was a tough year for the mother-daughter relationship. Besides issues related to COVID 19 pandemic, Ana, her daughter, changed schools as they moved from an old neighbourhood in order to be closer to school. Tina herself, was under a lot of pressure at work, she was working as a shift manager in one big supermarket and they were overwhelmed when the pandemic started. Once we asked her how her daughter feel regarding the new school, she answered "I don't really now". When we asked does Ana have any new friends at school or the new neighbourhood, she answered:" I am not sure".

Once we started talking a little bit about her and how does she feel regarding all those changes and events she started to cry and said that all this was simply too much for her. Soon, together we realised that she never mentioned that to Ana, and that they had never talked to each other about feelings and everything they went through this year. We agreed that in the next couple of days they need to sit and talk about everything that is going on in their life. Without any preconceptions and insinuation, just a regular chat.

During that same week, as they both were home for almost 24 hours per day, they fought, cried, laughed and finally talked to each other. It turned out that Ana was also worried for her mom because she was so busy and preoccupied with work, and she was afraid that something could happen to her. She did not want to cause her any additional problems so it was easier to be quiet and wait for pandemic to end. Except it did not end, it got worse. In addition, Ana missed her friends from the old neighbourhood, but she did not know whether she could go to see them because maybe it was too risky due to COVID 19. Tina explained her that their lives could not stop as they wait for pandemic to be over, they needed to take care and protect themselves as much as possible, but also to get on with their regular daily activities. Also, they talked about their feelings regarding all the changed that were made and agreed that this was one weird year, but it is easier when they have each other.

It comes to our attention that changes are difficult but inevitable, and most of all, they should be regarded as an opportunity to learn and grow. Nowadays, when everything is happening so quickly, everyday life is filled with stress, and mostly you do not have time to stop and think about choices you make. But we asked ourselves and we ask all of you, is it possible to set aside one hour per day and sit with people you love and talk to them, ask them how are they doing and how do they feel?