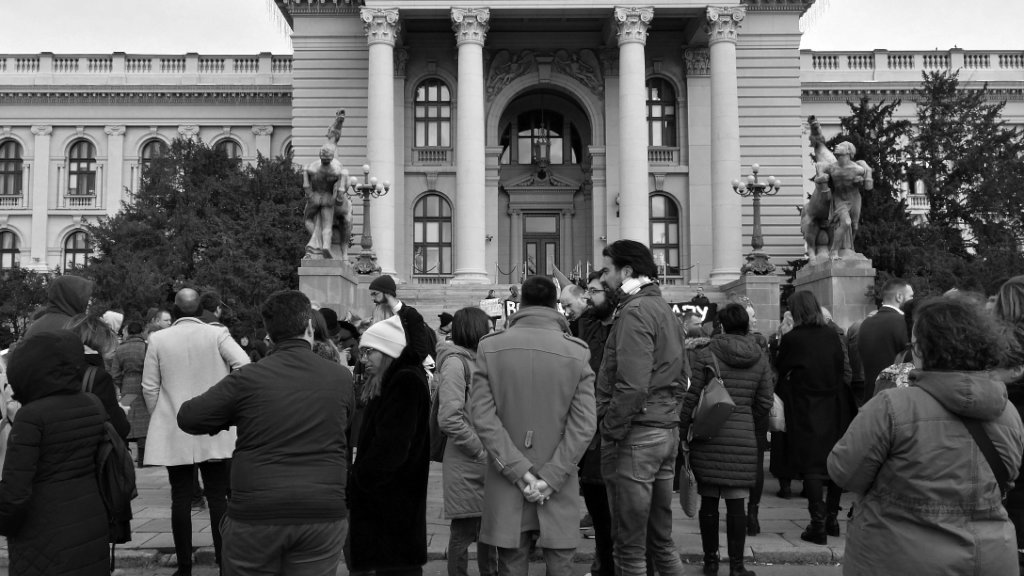 At the end of February 2020, the draft Law on Missing Babies, proposed by the Government of the Republic of Serbia, came under parliamentary procedure.
On this occasion, the Missing Babies Parents Associations protested in front of the Parliament building. They pointed to the decades-old problem they have in the struggle to exercise their rights and to clarify the truth regarding their suspicion that their babies were stolen from the maternity ward.
According to the Associations of Missing Babies Parents, between 6.000 and 10.000 newborns have been falsely declared dead in Serbian maternity hospitals in the last 40 years. The parents claim they have evidence that their children were pronounced dead at the maternity ward and then sold on the black market.
On the last day of February, the Serbian Government approved a long-awaited law. The Government made additional amendments that included forming a special commission with the parent's associations representatives and a guarantee that cases could be reopened if new evidence surfaces.
Some parents who contacted European number for missing children in Serbia, now see the possibility of taking specific steps, monitoring the implementation of the law and the work of the special commission. All of this was not possible until now due to the absence of regulation. But they are not happy with this solution, some are confused, and some are upset and angry. Recently one mother contacted ASTRA and said: "I am distraught with this news, I have a feeling like the government want to deceive me, divert attention from my struggle, but as long as I'm alive, I'm going to seek the truth, it can't be taken from me". She felt like the Government wanted to pay her the price for her missing child, not to help her find out the truth.
To clarify, one of the articles of this law allows the court to decide that it is impossible to determine the status of a missing child. After that, it is only for the court to determine compensation for the injured party, i.e. parents, up to a maximum of € 10,000. However, parents of missing babies are not interested in money and find this offer offensive; they are interested in what happened to their children, where they were sold, whether they are dead or alive.
Some parents are sceptical, and they don't believe that the Government have honest and robust will to find the solution and to correct the great injustice committed to children and their parents.
ASTRA will continue to follow missing babies cases and support parents in their quests for the truth. As consultants, we strive to inform them about their rights and legal options and to be there for them when they need moral support. We will also monitor the implementation of the new Law of Missing Babies and report about it to the international human rights organisations and institution.