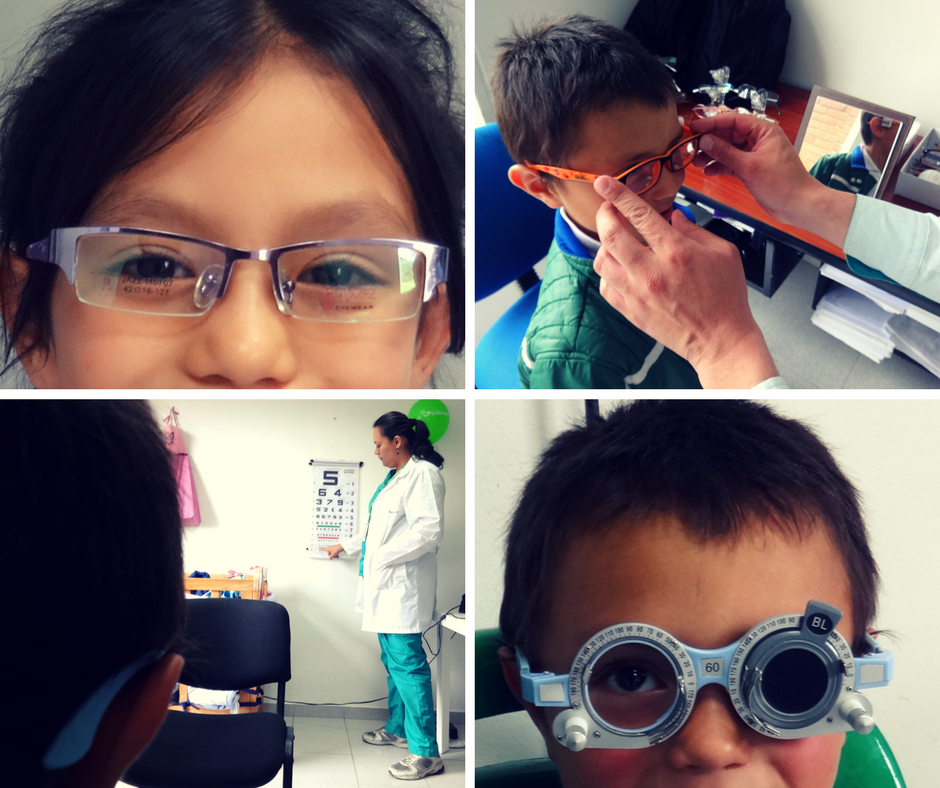 [Abajo puedes leer en español el reporte]
Hello!
We wanted to tell you that, thanks to you, we had an optometry campaign for two full days to value our children. A high percentage of the valued children needed glasses and other items as special patches for their vision to improve. According to Delia, our nurse, the most frequent diagnoses in children are amblyopia and astigmatism.
Amblyopia, which is also known as lazy eye disease, when diagnosed early can be treated and corrected. That is why your help is very important for the children to be valued very quickly and have their glasses and patches they need on time.
Astigmatism is the blurred vision of objects. This disease particularly affects the school performance of children. Jorge, 7, tells us: "I did not see well what the teacher wrote on the board and therefore I could not do the homework well and I did not have good grades". But with the glasses he chose, Jorge now sees well, enjoys his classes and learns more. You make it possible!
On behalf of Jorge and all the children who can play, learn and explore the world because they see well, thank you from the bottom of our hearts!
***
¡Hola!
Te queríamos contar que, gracias a ti, tuvimos durante dos días completos una jornada de optometría para valorar a nuestros niños. Un alto porcentaje de los niños valorados necesitaron gafas y otros elementos como parches especiales para que su visión mejorara. Según Delia, nuestra enfermera, los diagnósticos más frecuentes en los niños son la ambliopía y el astigmatismo.
La ambliopía, que también se conoce como la enfermedad del ojo perezoso, cuando se detecta a tiempo se puede tratar y corregir. Por eso, tu ayuda es de vital importancia para que los niños sean valorados muy rápido y tengan oportunamente sus gafas y los parches que necesitan.
El astigmatismo es la vision borrosa de los objetos de cerca o de lejos. Esta enfermedad afecta especialmente el desempeño escolar de los niños. Jorge, de 7 años, nos cuenta: "Yo no veía bien lo que la profesora escribía en el tablero y por eso no podía hacer bien las tareas y no tenía buenas notas". Pero con las gafas que él mismo escogió, ahora Jorge ve bien, disfruta sus clases y aprende más. ¡Y tú lo haces posible!
En nombre de Jorge y de todos los niños que pueden jugar, aprender y explorar el mundo porque ven bien, ¡muchas gracias desde lo más profundo de nuestro corazón!
Links: