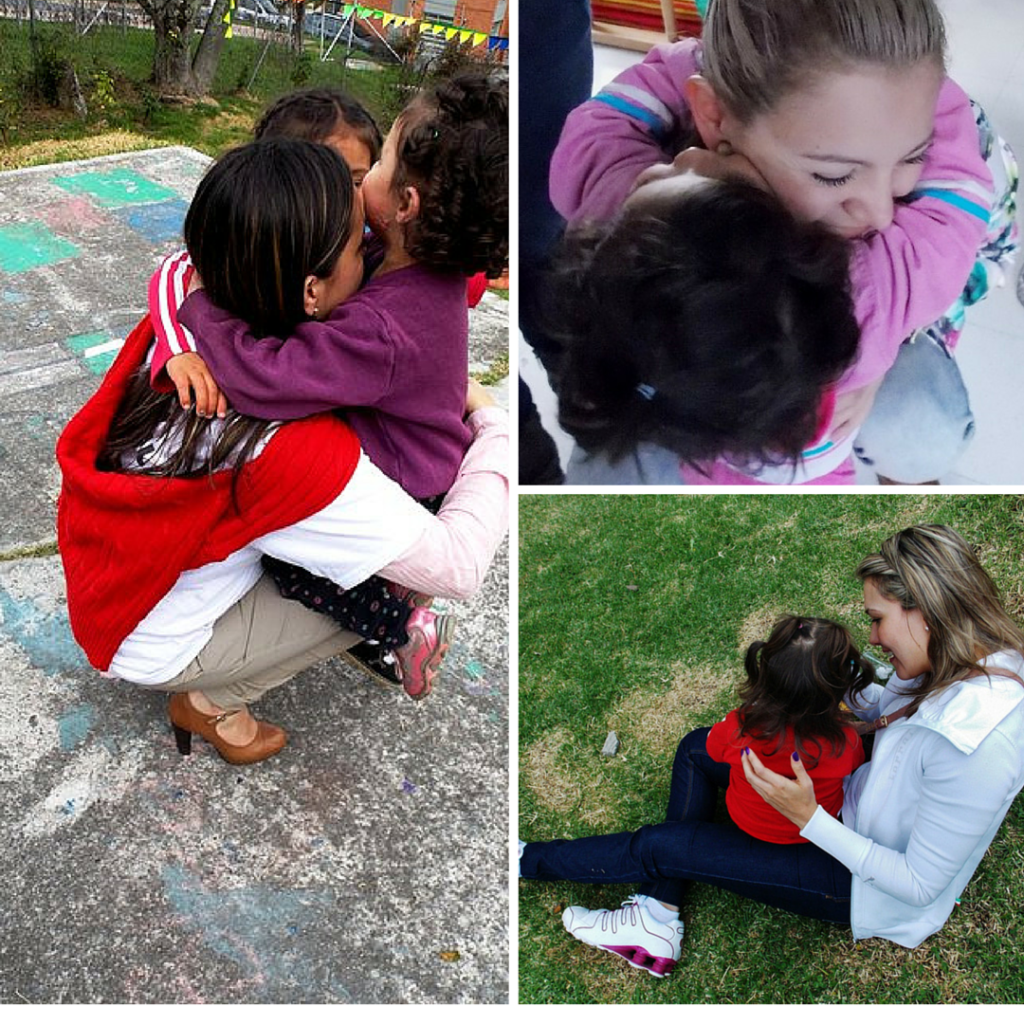 Hello!!
We wanted to share with you that thanks to your support our children have been able to overcome diseases that require lots of care and follow-up.
Such is the case of two our girls, Karen a four-year old and Luisa, eleven that suffer from permanent otitis and who thanks to your contribution have been able to visit the specialists on time, have been given appropriate audiometry tests and have been supplied with the required medicine.
Karen tells us that "the nurse cleanses my ears and gives eardrops and if it hurts she cuddles and takes care of me".
Luisa says "that it used to hurt a lot; the doctor put a device on my ears and gave eardrops, gave me a lollipop and that was it. It doesn't hurt anymore but when I take a shower I have to be careful so I don't get water on my ears, Ruth always reminds me because I forget".
Dilia, our resident nurse refers that "part of the care we give our children includes accompanying them with love throughout the whole process. That is why we not only ensure to give them the medicines and that they follow the doctor's instructions, but we also make sure that they are given love and protection for their speedy recovery".
Thanks to you Karen and Luisa are healthy and happy in CRAN while they recover their right to grow within a loving family so that all their dreams may come true.
We invite you to keep supporting our project and to share it with your friends and family. Thank you!
****
(Versión en español)
¡Hola!
Queríamos contarles que gracias a tu apoyo nuestros niños han podido superar enfermedades de mucho cuidado y seguimiento.
Es el caso de dos de nuestras niñas, Karen de cuatro años y Luisa de once que sufren de otitis permanente y que gracias a su contribución hemos podido llevarlas a especialistas a tiempo, se les han hecho los exámenes médicos de audiometría y se les han suministrado los medicamentos necesarios para cada una.
Karen nos cuenta que "la enfermera me limpia los oídos y me pone gotas y si me duele me abraza y me cuida."
Luisa nos cuenta que "me dolía mucho, el doctor me metió un aparato en los oídos y me puso gotas, después me dio una colombina y ya. Ya no me duele pero al bañarme me toca tener cuidado de que no se me meta el agua a los oídos, Ruth siempre me acuerda porque a mí se me olvida."
Nuestra enfermera Dilia asegura que "parte del cuidado que le damos a nuestros niños es acompañarlos con amor en todo el proceso. Por eso, además de asegurarnos de darles los medicamentos y seguir las instrucciones de los médicos, nos cercioramos de brindarles cariño y protección para su pronta recuperación."
Gracias a ti, Karen y Luisa están sanas y felices en CRAN, mientras recuperan su derecho a crecer en una familia que los ame para que todos sus sueños se hagan realidad

Te invitamos a seguir contribuyendo con nuestro proyecto y a difundirlo con tus amigos y familiares.

¡Gracias por construir con nosotros un mundo mejor para todos!