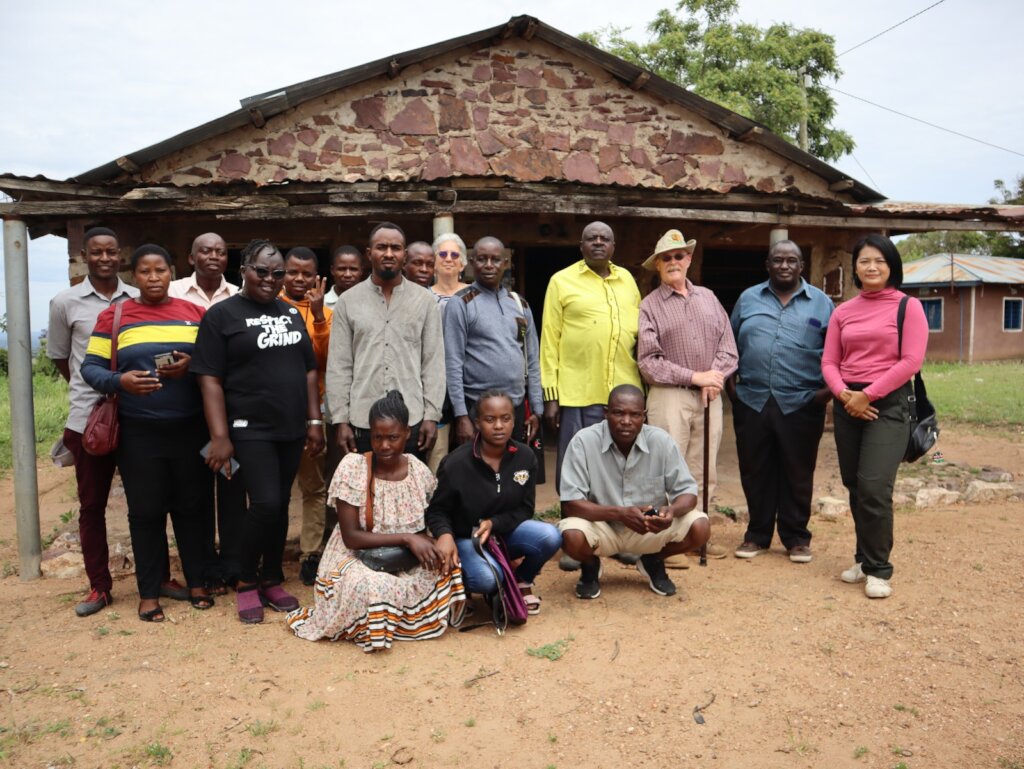 After three years of working through emails and Whatsapp, we organized a trip to Malawi, Kenya, and Tanzania to meet the trainers and farmers making biochar with the methods developed by Warm Heart in Thailand. Co-Founders Michael and Evelind were joined by Aom, the manager of the Warm Heart Thailand Biochar Programs.
Aom and Michael created the training videos that the trainers in Africa used to get started making biochar. They wanted to meet the creator of the team, Sister Miriam Paulette, and the country leaders Sylvester (Malawi), Mercy (Kenya), and Chris (Tanzania).
We reviewed the trench method of making biochar with cornstalks and compared notes on the impact of biochar in animal feed. One study in Thailand showed that biochar in chicken feed reduced the amount of feed required to produce chickens. One farmer invited us in to see her chicken that had been sick but recovered once it started to eat biochar in its drinking water and feed. The chicken had been near death but now is healthy and lays lots of eggs.
One of the farmers showed us his watermelon field and was happy to show us the section without biochar and the main section with biochar. There was a marked difference in the size of the fruit and sellers from other villages who had come to pick fruit to sell.
Biochar has been improving the lives of farmers as they restore their soils and their crop yields increase. The animals are healthier and also produce more milk and eggs.
It was a joyful trip and we were delighted to meet everyone and discover that they are as wonderful as anticipated.
Many thanks for helping us share the benefits of biochar in Thailand and with our friends in East Africa.
With gratitude
Dana, Evelind, Michael, and our Biochar Teams.
P.S. # Giving Tuesday is coming up on November 29, from (00:00:00 EST to 23:59:59 EST). GlobalGiving will give away $1.2 million to nonprofits around the world as part of their #MoveAMillion campaign for GivingTuesday. Each donation, big or small will help us unlock a greater share of those bonus funds! Join us to finish the year and start the new year on a firm footing!