Project Report

| Nov 29, 2021
Next Step is Carbon Removal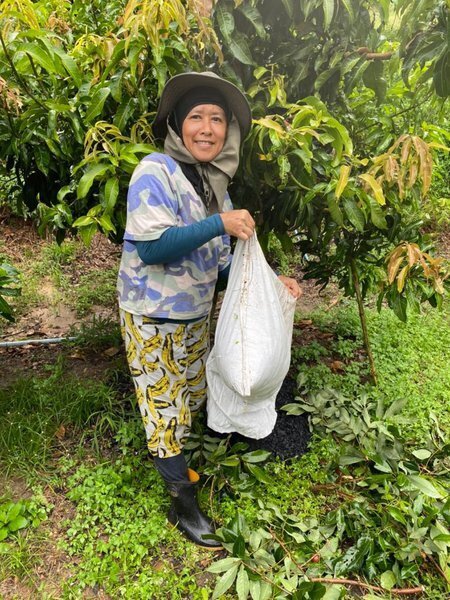 The Stop the Smoke Program has been training farmers to make and use biochar and in the process, we are always looking for new ways to use biochar to improve the livelihoods of smallholder farmers. We have had renewed interest from a couple of universities that are doing testing and research into the uses and efficacy of biochar.
As we started our pilot to test capturing biochar activity on our blockchain app, Task.io, Maejo University asked to take some biochar to bury in test plots for new crop production techniques.
Our biochar Program Manager, Aom Kwanpirom Suksri has 5,000 kg of biochar to apply in a test to "use", (meaning bury in the soil or use in animal feed), thus sequestering the carbon.
The farmers have signed a statement that they will not do further open field burning and provide photos of the biochar as it is being used. These are recorded on our blockchain application and Stop the Smoke (STS) tokens are created for purchase for anyone looking to offset his/her carbon footprint.
In order to certify that our farmers are complying with the standards being developed to sequester carbon, Warm Heart is working with the international standards boards to have "Tropical Farmer c-sink biochar" accredited as removing carbon from the atmosphere.
The biochar lots are tested for their carbon content and to date, our samples are meeting the carbon content standards. We have tested biochar made from corn cob, corn stalk, and longan fruit tree branches. We have used both the TLUD barrel and trough methods, along with the Trench method commonly used in Africa.
As this program goes forward, smallholder farmers around the world can reap the benefits of biochar renewing their soil while cooling the climate. At the same time, the carbon removal credits will create additional income for the farmers.
Thank you for making this possible!
P.S. #GivingTuesday is almost here. We would greatly appreciate your support of our Harnessing the Power of the Sun campaign on November 30.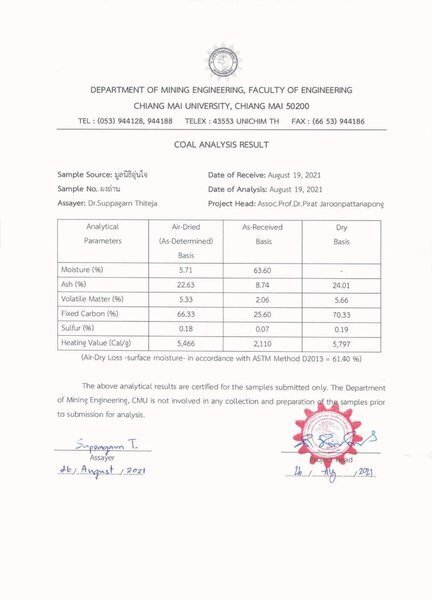 Links: