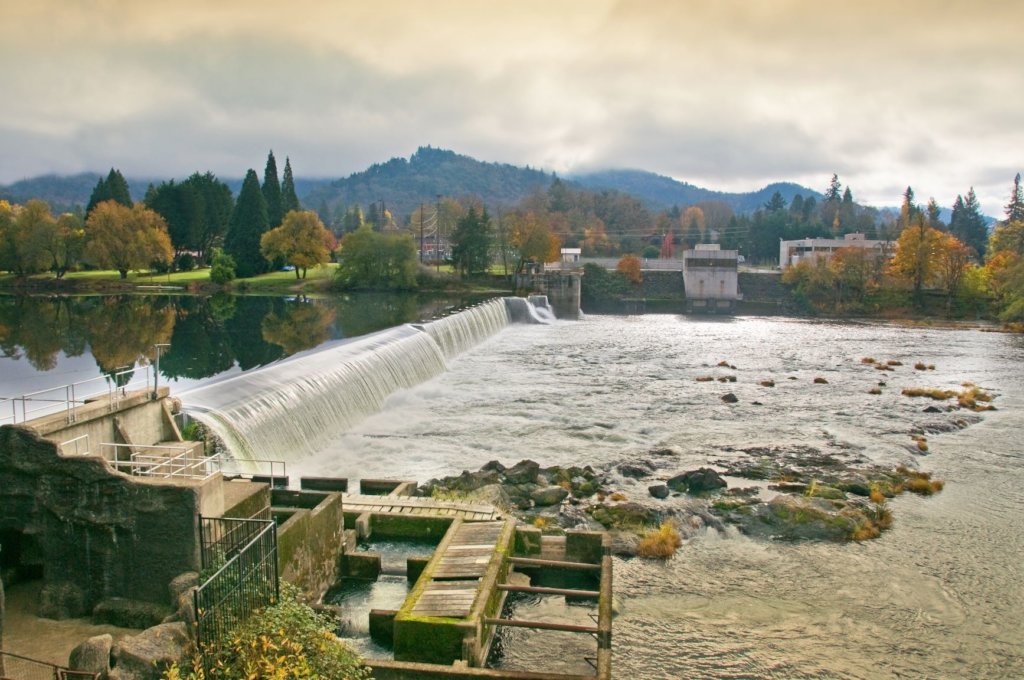 On the North Umpqua, WaterWatch is leading a statewide coalition of 22 fishing, conservation, and whitewater groups to end the harm to fish, wildlife, and water quality caused by Winchester Dam, a decrepit 17 foot high, 450 foot wide, 130-year-old dam that delays, injures, or kills prized steelhead, imperiled coho salmon, and lamprey valued by local tribal. The dam creates a private water ski lake for its owners, but otherwise serves no hydropower, flood control, or water supply function. In 2020, WaterWatch and our allies went to court as a last resort to stop the dam's harm to imperiled salmon, and to demand accountability for a 2018 spill at the dam which killed fish and polluted the drinking water source of 37,700 people.
In the Applegate subbasin of the Rogue River, we secured a landowner agreement and raised nearly half a million dollars of funding to achieve the removal of three obsolete dams (highly ranked by ODFW on Oregon's Statewide Fish Passage Priority List). When completed in the summer of 2021, the project will improve access to 15 miles of habitat for native salmon, steelhead, lamprey and trout.
In 2020, WaterWatch and family farmers successfully litigated to stop the proposed permitting of a 70 foot high channel spanning dam on a Willamette tributary used by imperiled steelhead and coho salmon, lamprey and other species. No fish passage was proposed for this dam. Dam proponents sought to condemn and flood out the lands of 12 family farms, so we joined forces and stopped the state permitting of the dam.
Please stay tuned for more developments throughout the year. You can also stay in the loop by visiting our website at www.waterwatch.org and signing up for our email blasts!