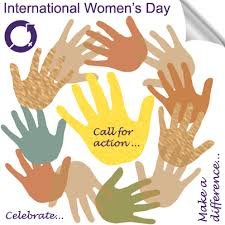 "Spread love everywhere you go. Let no one ever come to you without leaving happier." ~ Mother Teresa. #‎TweetforHope www.darfurwomennetwork.org
Top of Form
On March 8th, the DWN celebrated the International Women Day by promising the survivors of Darfur genocide in their refugee camp that it will provide fund for the production group to produce 200 safe stoves in March to be distributed to the refugee mothers in April and May.
Our representative left N'djamena to the Touloum Camp. I talked to him last week; communication is the most difficult thing there. He has family issues, but will get to work soon.
Our promise will help in two effective ways:
Provide economic empowerment to the production group. They will be able to earn income to take of their children and to feel confident about them.
Providing safe stoves 200 refugee mothers in the refugee camp who are the survivors of Darfur genocide. They will celebrate International Women's Day by enjoying the positive impact of our safe stoves. They will reduce their trips to forest to collect firewood by 75%, 200 shelters will have healthier environment by reduction of smoke that during cooking process unlike the traditional stove. Also, the fire is not open so the homes and children are safe from any burring or danger of fire.
Thank you our donors, without your support the DWN will not be able to safe 200 mothers from the hostile attack at the forest while they are collecting fire wood and can make their homes safe and healthier. As well as providing opportunity of earning money to empower 40 women. Think about the impact of giving economic empowerment to 40 refugee women:
We will have 40 families will have more and different food.
At least 240 family members will have clothes, school supplies, and food as well as changing in the perception towards women. Also, 40 women will feel confidence and great relationship at their homes.
Our donors, you have already spread love everywhere you visit our project page and you bring protection, empowerment, and happiness to our survivors of Darfur genocide mothers in their camp.