Project Report

| Nov 7, 2023
Update on fires at Ambue Ari and Jacj Cuisi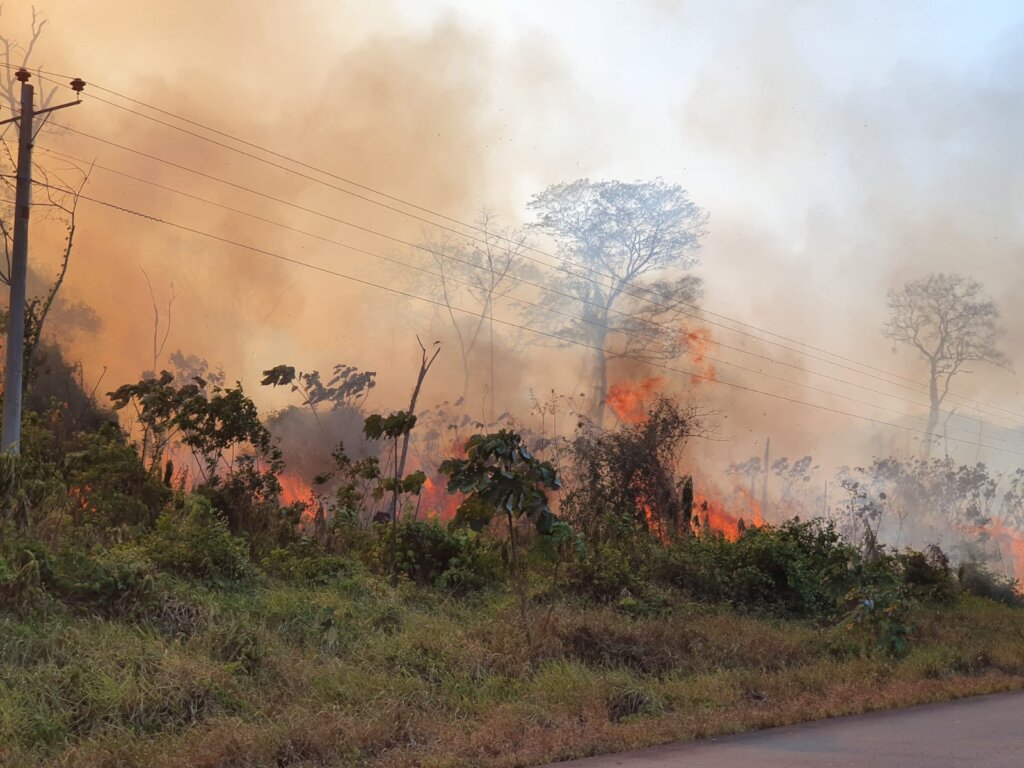 Dear Supporters,
As various heatwaves and strong winds struck Bolivia, they set the conditions for forest fires to activate and threaten our Ambue Ari and Jacj Cuisi Sanctuaries.
Since mid-September, we have faced several fire hotspots located behind the Ambue Ari mountain. Our dedicated team of staff and volunteers worked tirelessly to control the spread of these fires. Due to unfavorable weather conditions, some hotspots kept reactivating.
At the same time, since mid-October we have been closely monitoring several fires along the road from San Buenaventura to Tumupasa in the Tacana Indigenous Community. While Jacj Cuisi itself is not in immediate danger, the fires could potentially impact us if the hotspots remain uncontrolled. These affected areas directly connect to Madidi National Park, a critical habitat for countless species.
CIWY has been supporting the nearby communities, as the fire has reached their homes, burning their crops and threatening their cattle and livelihoods. However, the magnitude of the fires demands a more comprehensive and coordinated response.
Unfortunately there is not sufficient support from firefighters around Jacj Cuisi and the 2 National Parks surrounding the area (Madidi and Pilon Lajas). It is imperative to remember that the impact of these fires extends beyond the destruction of the forest, affecting wildlife and vital water sources in the surrounding areas. We urgently require additional water backpacks, specialized boots and clothing, as well as individuals with firefighting experience to safeguard Jacj Cuisi. A motorbike would be extremely helpful, for traversing large areas of rough terrain, and we still need a four-wheeler in order to reach areas that a regular truck or motorbike cannot reach.
We will continue supporting the affected communities, as well as the local firefighters, in order to mitigate the fires that threaten the forests and the wildlife inhabiting them. Thank you for your unwavering support during these challenging times.
Sincerely,
The CIWY/FIWY Team
PS. All donations through GlobalGiving are tax-deductible for US donors and GiftAid-eligible for UK donors. Thank you for your generous donations!