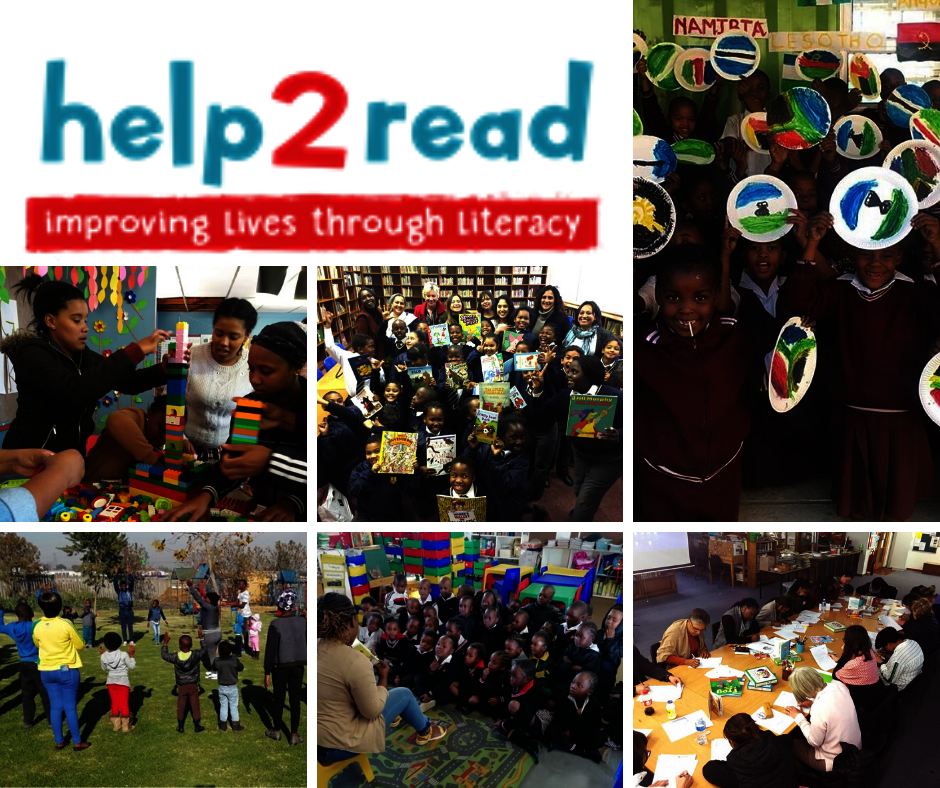 Help2read is an educational English literacy development program that has been in operation since 2006, cumulatively reaching over 23 000 primary school learners in 400 schools with the assistance of thousands of volunteer reading helpers and township youth developed and trained as Literacy Tutors. The focus is on supporting primary school learners who are not first language English speakers and who come from disadvantaged communities. Help2read supports children learning to read in Grades 2 through 4 so that they can read to learn thereafter. In 2019 the help2read English literacy intervention program was implemented at 62 public primary schools, providing 1 816 learners who have fallen behind with one-on-one attention from a Volunteer Reading Helper or Literacy Tutor (LT).
Help2read Impact at Wemmershoek Primary School
In 2019, there were 480 learners in total at Wemmershoek Primary School in Grades R- 7. Cumulatively, from February to November:
21 Literacy Tutors (LTs);
210 Grade 2 – 6 learners receiving one-on-one English literacy support (50% of the total number of learners in the school) and
129 Grade R and Grade 1 learners attending the weekly reading clubs (100% of the total number of Grade R and Grade 1 learners in the school)
Impact of the help2read Training and Support: Literacy Tutors
Twenty-one LTs (including the Senior and Assistant Senior) were employed on the Program during the year. The Literacy Tutors (LTs) completed the same two-part questionnaire in February and again in November. At the end of November 12 LTs completed the full year. The 12 matching questionnaires for Wemmershoek Primary were analysed.
Part 1 of the questionnaire focussed on the following Personal Capabilities:
Awareness of own strengths and weaknesses
Receptiveness to learning
Drive
Confidence
Resilience
How informed they felt about the job market and career opportunities
Part 2 of the questionnaire was directed at the following Employability Skills:
Verbal communication
Written communication
Teamwork
Problem solving
Organisational skills
Numeracy
The Senior LT also rated the LTs on the same questionnaire. A total of 83% of Literacy Tutors rated themselves higher on self-awareness at the end of the help2read Program than at the start. A total of 75% of LTs rated themselves as more receptive and informed at the end compared to the start. The gains made by the LTs is significant except for the confidence levels, resilience and being informed. One of the lower ratings i.e. 'Informed' is an area which help2read will address next year by providing each LT with a file which can be filled over the year with training manuals, information provided by partners, information on career and education opportunities etc.
Exit Interview Questions with Literacy Tutors
Literacy Tutors answered the question, 'How did the internship at Help2read benefit you?' as follows (spelling and grammar has not been changed:
"The internship taught me that age shouldn't restrict you from reaching your full potential."
"It helped and motivated me to become a teacher."
"It gave me a boost of confidence and helped me reach my potential."
"Helped a lot with building my self-confidence, communication and experience."
"To help me get more self-confidence and the trainings also helped a lot."
"Helped with communication skills, how to have patience and how to work with children."
"Self-confidence, time management and also patience."
"To help me get more self-confidence and helped me realize how good I am."
"Helped me build my self-confidence and meet new people. Respect for all."
"Helped me gain patience and to make a difference in learners' lives."
"I became more confident and I can see things from a different point of view."
"Benefitted me in many good ways but most of all that I want to become a teacher"
Highlights
The results from the questionnaire and placements for 2020 clearly show how the LTs have grown over the time with help2read. The Literacy Tutors have taken responsibility when working with learners and their peers. Emotional maturity and confidence is a slow process for many, the graduating group have used the opportunity to better themselves and make choices for future careers. The Senior team leader and Assistant Senior LT took the initiative in planning of events at the school and in their community and which has led to Jevine Baartman being promoted to a staff member at help2read.
The addition of the partially internally mentored as well as externally facilitated Life Skills course has made an immense difference to the LT Program. Lynne Rhode, a retired professional who had worked for the City of Cape Town as a trainer/facilitator, Life Coach and who had lectured at CPUT worked with this diverse group of young people and understood their situations, advised them and made them think further than where they found themselves. The course took place over almost a term and included mentoring sessions. The course has been much more effective than three day accredited training which was included in previous years.
A second highlight for the LTS was the 2019 cohort visiting the Grade 12 classes at Franschhoek High and Groendal Secondary to recruit the LTs for 2020. This has been the first time it has been done and was an opportunity for the 2019 group to showcase the skills they had acquired, but also to bolster their confidence as role models in the community.
Links:
Attachments: