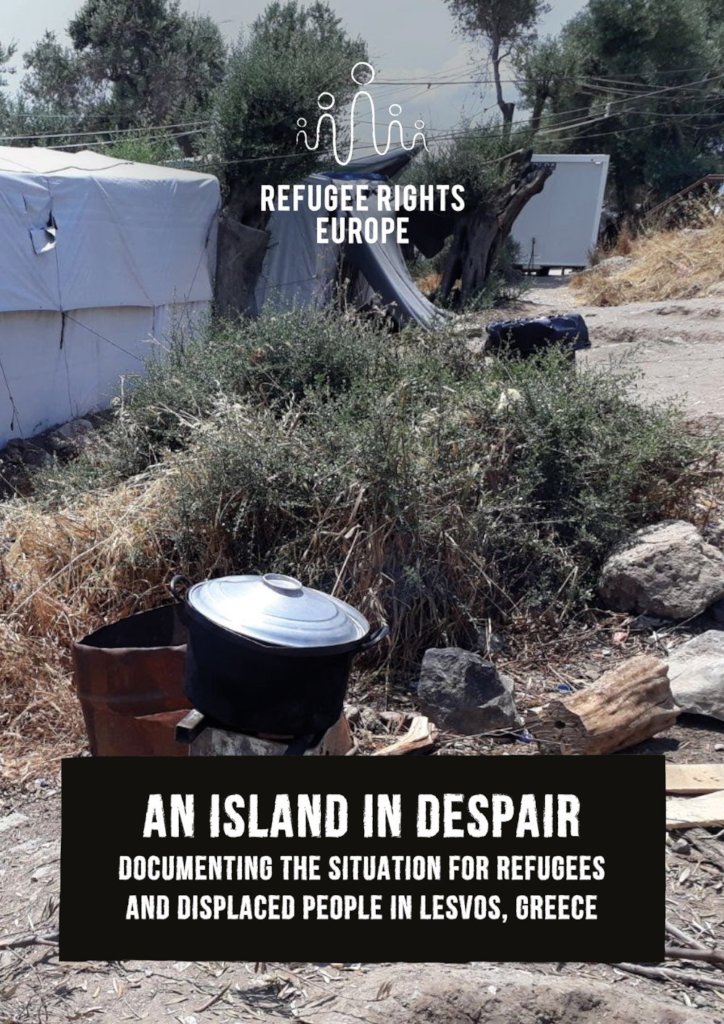 We hope that you're doing well! We're writing today to share the latest updates of our work. We've had another busy few months at Refugee Rights Europe and we're excited to share our work with you.
Refugee Rights Europe is very excited to announce that we have published two new human rights reports! In late August, we published 'An Island in Despair,' our report on the human rights situation on Lesvos. Our research highlighted the sub-par living conditions in which thousands of refugees and displaced people are currently trapped following the 2016 implementation of the EU-Turkey deal. The report highlights the living conditions on the island, characterised by severe overcrowding, lack of security, and high rates of mental and physical health issues among the residents. You can read the full report here.
Following the success of our Lesvos report, we launched 'Left In-Between' in September which sheds light on the situation in Brussels, Belgium for refugees and displaced people. We found that the majority of people currently live on the streets and lack access to medical care and asylum information. The report highlights a number of human rights abuses occurring in Europe and Al Jazeera has published a summary of our findings.
We've continued our campaign to celebrate the 70th anniversary of the Universal Declaration of Human Rights to highlight the lived experiences of refugees and displaced people across Europe through written pieces on the human rights situation, culminating on International Human Rights Day in December. In August, we focused on the right to adequate housing conditions. We published a guest blog with Refugee History that focused on the living conditions in Lesvos. In September, we focused on the lack of access to information available to displaced people in Europe by publishing an info sheet on our website. In October, we focused on the lack of access to healthcare. With Art Refuge UK, we looked at the mental health crisis among displaced people and we co-authored a blog with Choice for Youth and Sexuality on access to sexual and reproductive healthcare based on our research findings in Greece.
In honor of #GivingTuesday, Refugee Rights Europe will be launching our final crowdfunding campaign of the year on 27 November. All of the funds raised will go towards our field research and advocacy work that will enable us to continue fighting for the rights of refugees and displaced people throughout Europe. Please watch our social media channels on 26 November and we'd greatly appreciate it if you'd consider making a donation and sharing our work with your friends!
None of this work would have been possible without generous supporters like yourself, and we are immensely grateful the support. We are currently finishing our joint report with the Meena Centre in Birmingham on the conditions facing women in asylum accommodation. Keep watching on our Instagram, Facebook, or Twitter pages for its release date!
Thanks again for your continued support, and please feel free to drop us a line if you would like any further feedback about our work.
Warmest wishes,
Krystal Garvin and the Team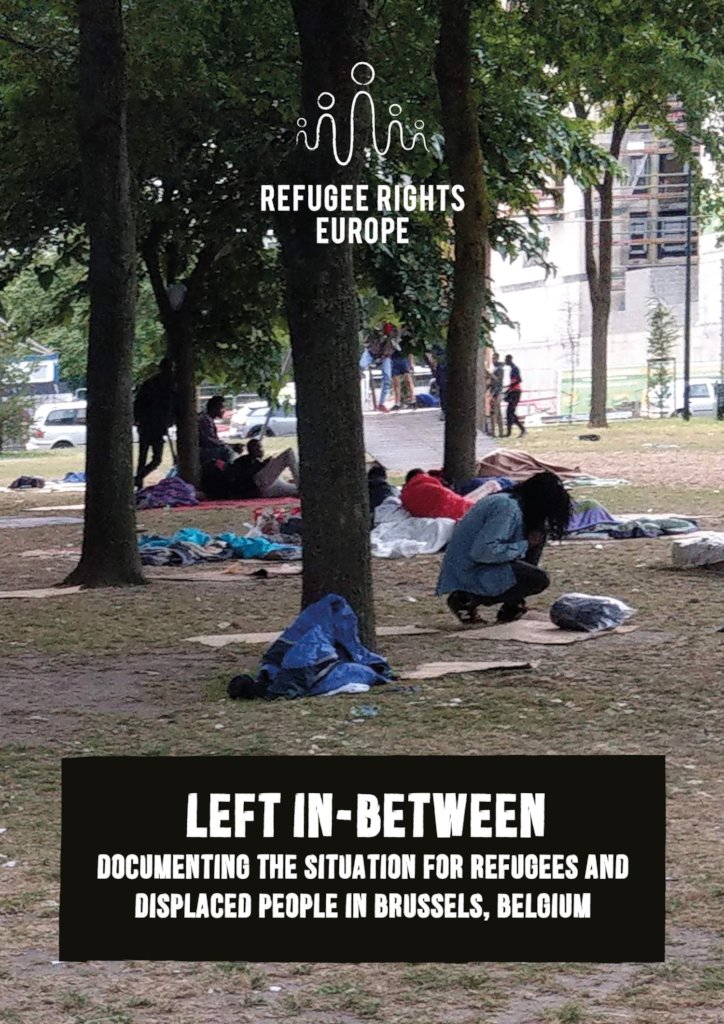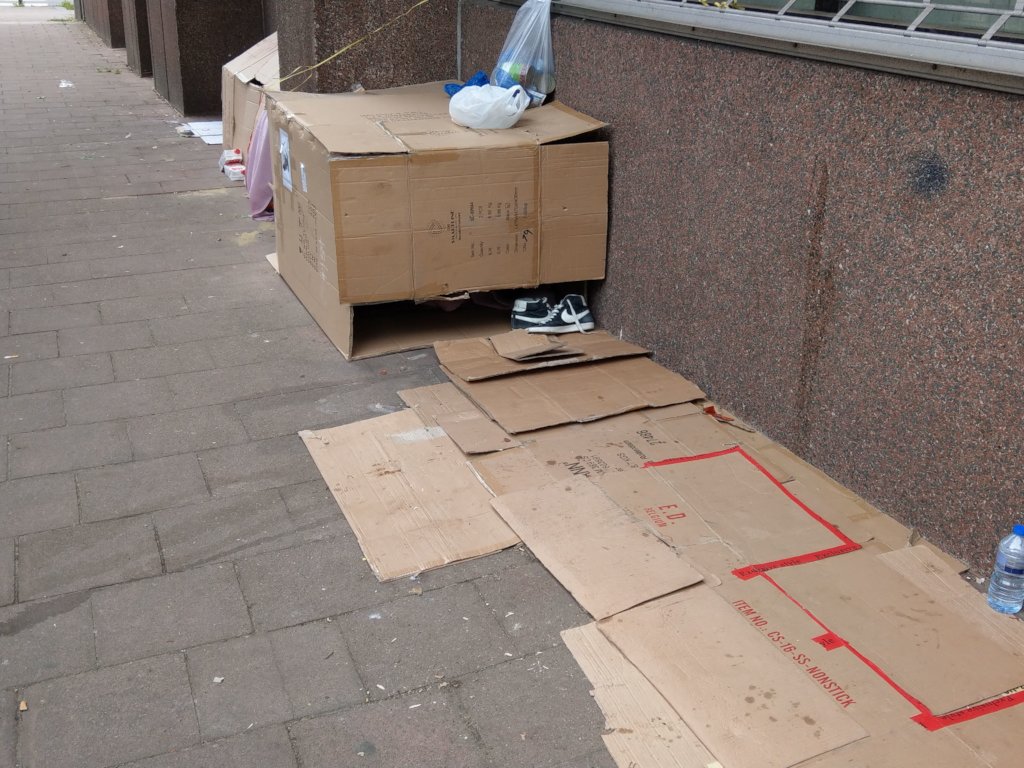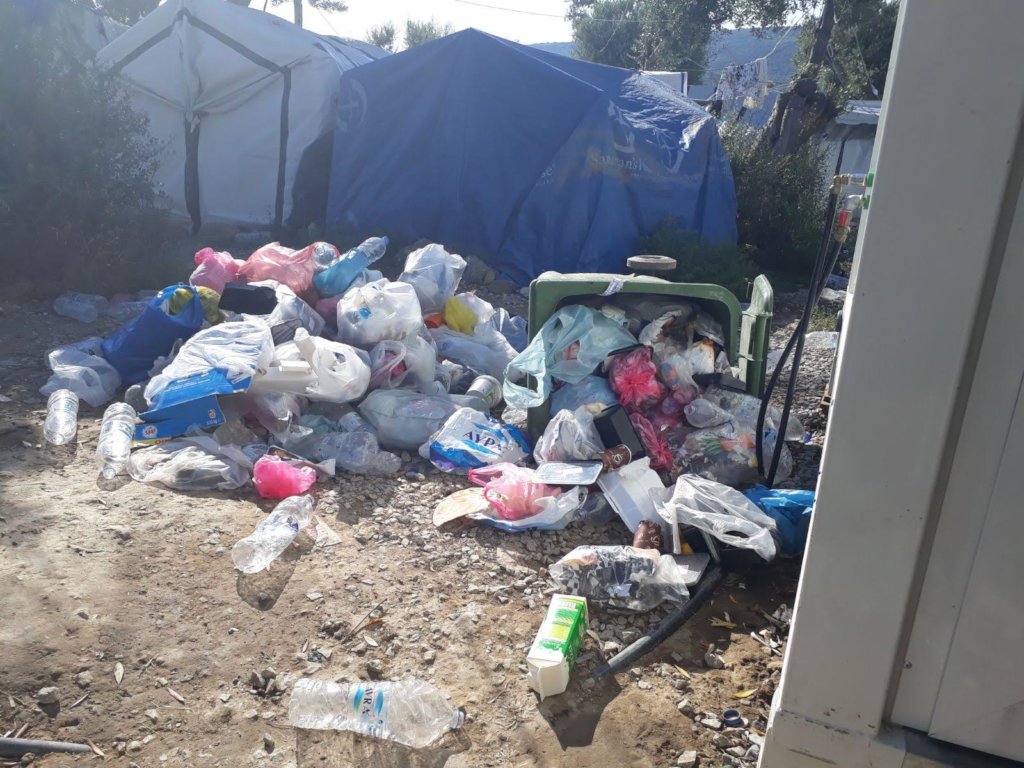 Links: