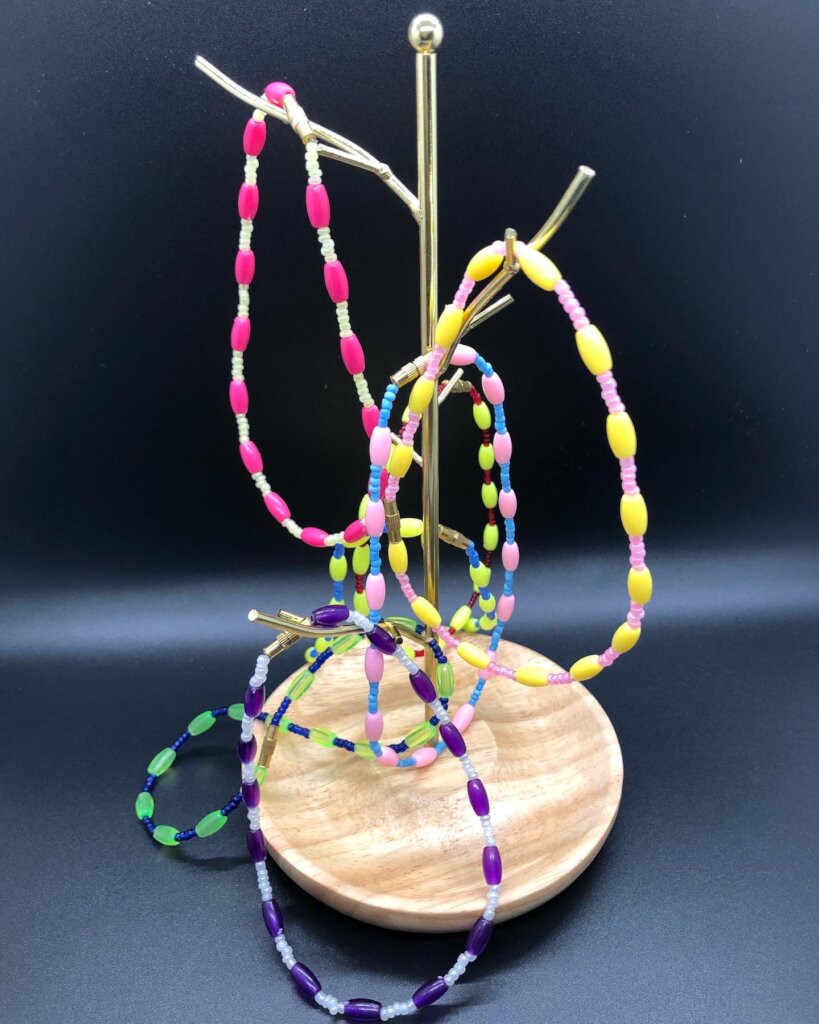 The Healing Hads project is the first mental health program designed by TEWWY that integrates an economic empowerment component to address one of the leading societal drivers of ill mental health, poverty. With the first phase (training) of the project completed, fundraising efforts continue of the second phase, implementation. The Healing Hands project will promote embedding of skills-transfer within the community by integrating beading into interpersonal counseling sessions. We are using the assets (beaded jewelry) crafted during training and afterwards (with collaborative support from the artisan) to raise funds which will support weekly interventions at TEWWY office in Sinza.
We are pleased to share a testimony written by one of the Wisdom&Wellness Counselors who received both trainings, mhGAP and beading.
Testimony from a Wisdom&Wellness Counselor
I am one of the counselors who had the opportunity to be one of TEWWY's group of heroic elderly women. As members of TEWWY, we received training related to mental health. We were also able to get a chance to sit and talk with different groups of people with the intention of helping them change from a life of despair and be able to do improve their quality of life. Tapping into the wisdom of grandmothers, these young adults and all people are able to open up and talk about their experiences.
Providing counseling to people in underserved communities has personally blessed me because even after retiring, I didn't end up having to be confined at home. In my service, I built the skills and courage to speak to young neighbors who I saw needed counseling and guidance to manage the stressful lives they were leading. I am grateful they listened and accepted the wisdom I passed onto them. As a result, they have been successful in repairing their relationships with their parents. Similarly, I have been able to talk to some of the young people in the family, a conversation I believe will bear fruit and I continue to follow up on them.
TEWWY had the foresight to see that apart from building out capacity with counseling skills, elderly women need to stimulate our minds with creativity by learning simple skills using our hands. TEWWY's leadership prepared a short course to train the Wisdom&Wellness Counselors how to make beautiful traditional beads. This art is used by people of all genders with various beads and is attractive even to tourists.
Upon completion of the training, I thought it would be good to see if I would be able to develop this skill further. I have made necklaces, earrings, and bracelets which helped me generate a little income as I am retired. I am continuing to design and make other decorations for the wall, table, etc. My goal is that I want it to be a project that will provide me a revenue stream.
This is my personal testimony. I would like to thank TEWWY in general for the spirit of recognizing that elderly women can help heal communities. We can advise our children and society in general. We should not see ourselves as incapable of accomplishing many things, we shouldn't allow our minds to fall sleep. The main thing is to set aside some time for these handicrafts.
I suggest to my fellow elderly women that we should not give up, let's join together and we will do something. TEWWY oyeee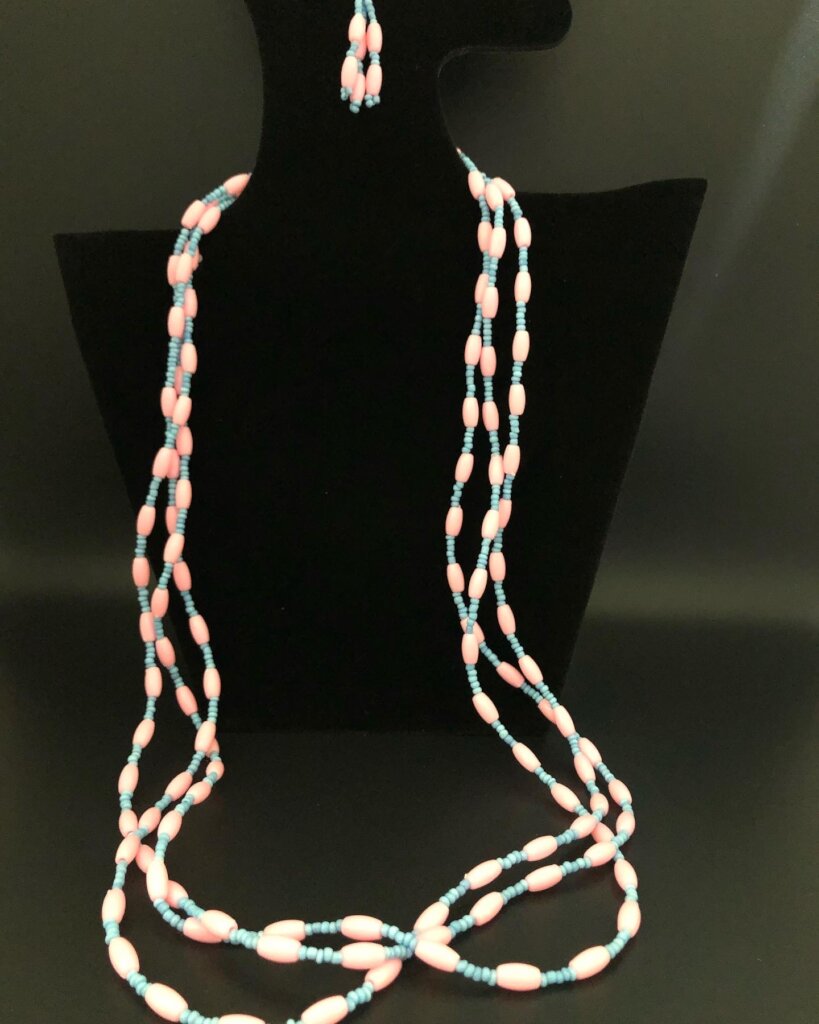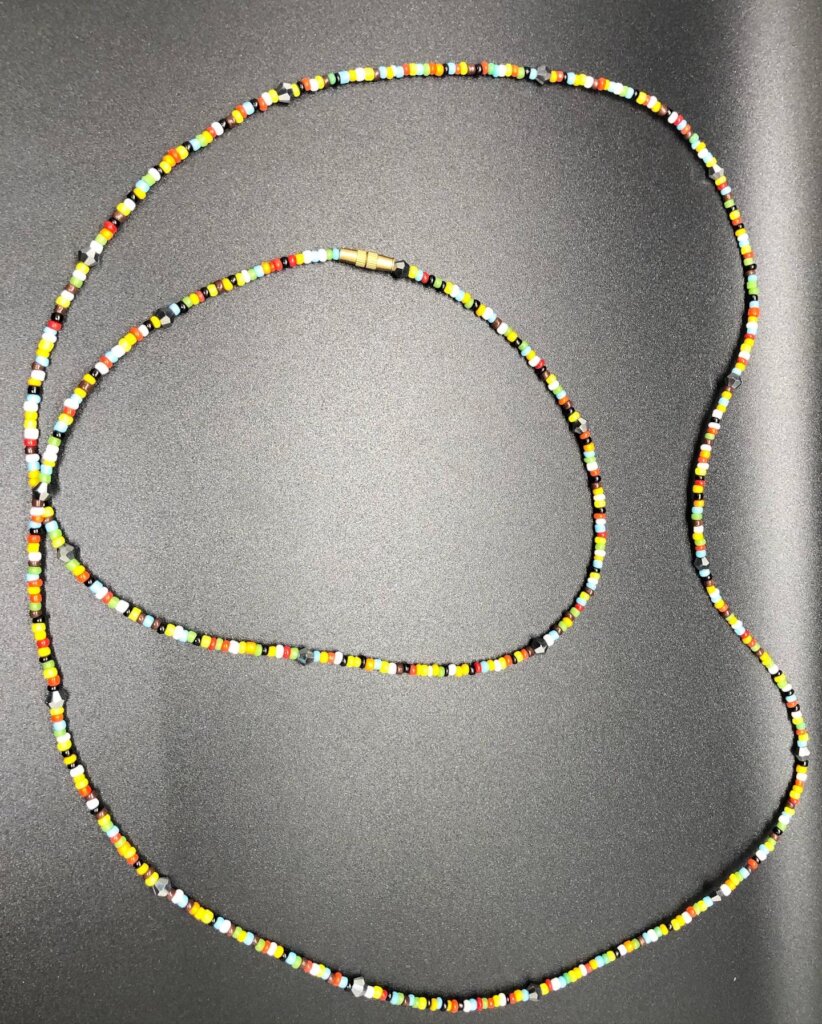 Links: