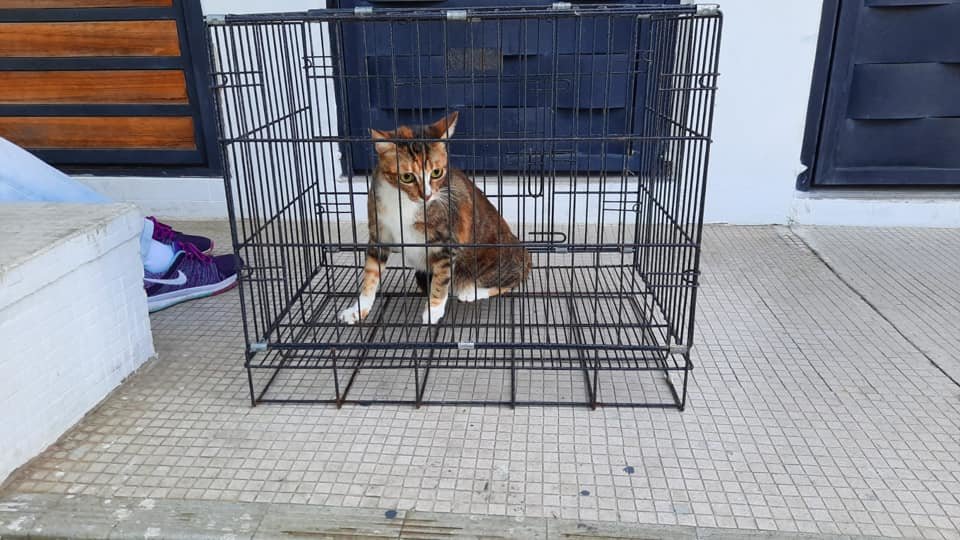 In the last month of 2020, bad news has never been stopped! My friend, she was a cat lover, died at her home in Tai O, and leaving about 20 plus cats there. The neighbour nearby said that she had seen her leave some cats outside of her house a few days ago; probably a few famous breed cats were left alone in Tai O a few days ago, maybe the same batch of her cats.
My friend, she had an emotional illness and I had a similar experience like her; so, I know how did she feel. I know she really loved cats, and most people said she's really crazy about cats. Why did she have 20 plus cats in her house? It is because most of the time those irresponsible owners didn't want to keep cats and just left those cats to my friend to take care of them.
You know what I really don't know how to take care of these 20 plus cats, we don't have enough space, not enough cages. Therefore, I called the SPCA for asking help but they said that they couldn't help out to catch those 20 plus cats. After a day of that incident, Tai O's volunteers helped out to clean up a pile of cardboard boxes and garbage in the house of my friend (the deceased person), and brought some cats from there to the campus of Tai O Stray Cat Home.
Fortunately, the SPCA finally sent their team of Animal Rescue to help out to catch cats from my friend's house or nearby, it was because some of her cats were so scared and escaped from the house. In addition, we kept continuing to place cages outside of or close to my friend's house to catch those escaped and frightened cats because there were many dogs nearby and put those cats in a dangerous condition. When all rescue works were completed, we contacted people for temporary care and adoption arrangements.
It was my first time to face this sudden and difficult challenge in my life; I was at a loss and so scared, really didn't know how to deal with it. The entire rescue operation completed successfully within 48 hours because of my friends and volunteers from all walks of life to help out for this disaster. I would like to say thanks to volunteers for their hard works; say thanks to myself that I never give up. Most importantly, I wanted to tell my deceased friend that her cats are so healthy and beautiful; also, I would like to tell her "no worries, we will take care of your cats and find homes for them".