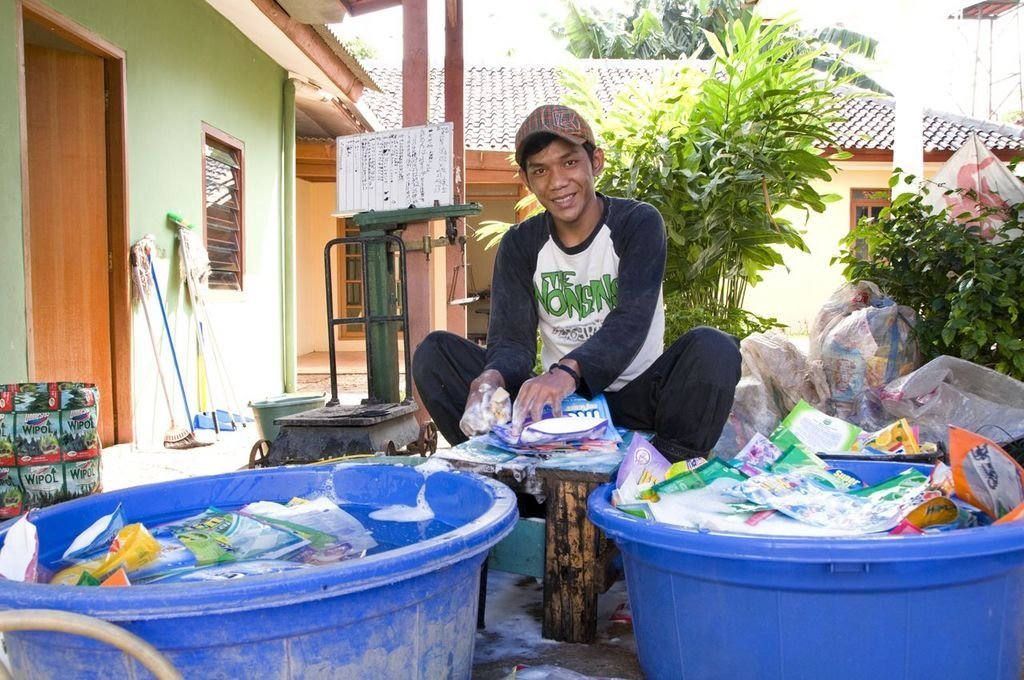 Dear Project of the Month Club,
Seasons greetings! I'm happy to share that a longtime GlobalGiving partner in Indonesia is December's Project of the Month.
In November, 357 of you gave a total of $12,293 to support GLOW's project Girls Leading Our World Leadership Academy. Teenage girls in Bulgaria attend GLOW's leadership academy and workshops to improve their leadership skills, build self-esteem, and fight intolerance in their society.
As of today, you'll be supporting XSProject's Generate Income & Hope from Non-Recyclable Garbage project in Indonesia. XSProject partners with people living in or near trash dumps in Jakarta who rely on selling waste for income. Workers sell non-recyclable waste to XSProject, which then upcycles the waste into new products to sell and fund programs such as vocational training, health checkups, microfinance opportunities, and education for the workers' children. Three members of GlobalGiving's staff have visited XSProject over the course of its six-year tenure on the site, and each have been impressed with its high-impact programs. Watch the video they created here.
Karen, who leads US operations for XSProject, were thrilled to hear their project was selected as the November Project of the Month. She asked me to pass this message along to you:
"XSProject would like to let you know what a huge surprise this announcement was to us! Thank you so much for selecting us."
Retno manages XSProject's programs in Jakarta. She too was excited to hear the news.
"We would like to say thank you and are very grateful for your generous help and support for the better future lives of the children and the community of trash pickers in Jakarta, Indonesia under the care of XSProject. Please know that your donation will make a very big difference for them and we could not do it without your support," Retno said.
Karen went on to describe your donations' impact in Indonesia.
"The timing of your selection of XSProject could not have been better. Just 2 months ago we lost Sumiyati, a trash picker's wife and mother of three small children to acute leukemia," Karen said. "Had we been able to get her the right medical attention in time, she might still be with us."
To honor Sumiyati, Retno and Karen are working together to make plans for a medical clinic.
"Retno and I have been talking about building a small medical clinic at the Cirendeu trash picker community," Karen said. "Not only minor treatment but also diagnosis, general and women's health, and hygiene education. Funding from the GlobalGiving Project of the Month Club members now makes a clinic possible. Often donors do not know the profound difference they make with their donations. We want you to know that the fragile health of these families will be cared for and improved because of your contribution."
Thank you for your commitment to supporting high-impact projects around the world. I'm so glad that your generosity will be able to honor Sumiyati's life by establishing a clinic in Jakarta to serve XSProject's community.
Warmly,
Mari Kuraishi + the GlobalGiving Team