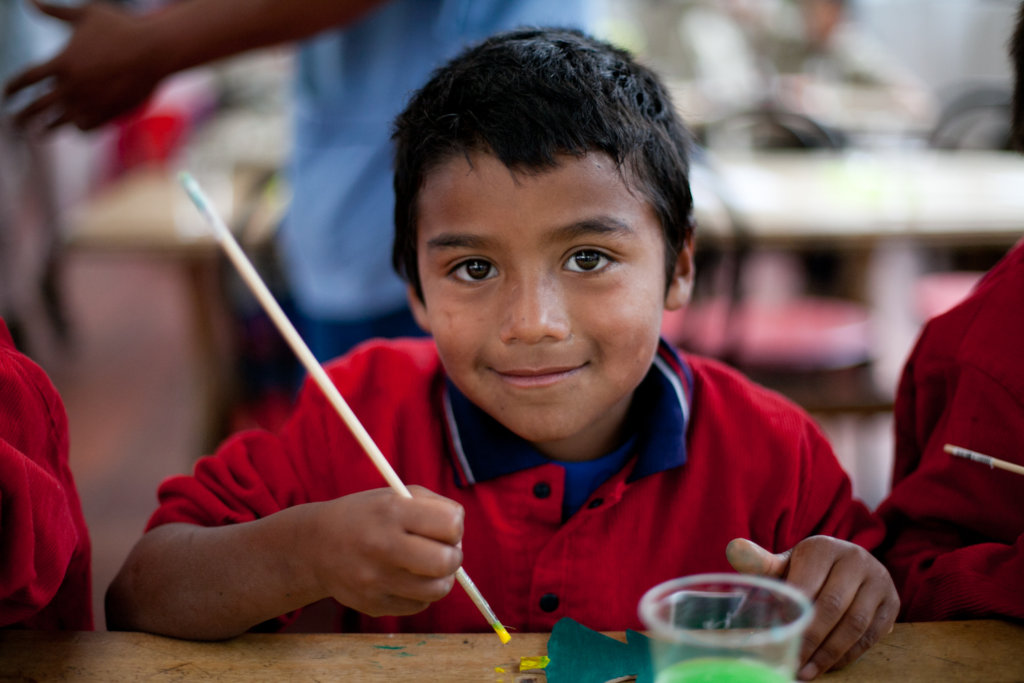 Dear Project of the Month Club,
Greetings from Washington, D.C.! I have exciting news about the impact of your generosity.
In July, 332 of you gave a total of $11,591 to support Pravo Vibora's Create Braille Books for 1000 Blind Children project in Kyiv, Ukraine. Pravo Vibora will be able to buy a new braille printer with your donations!
This month, your donations are headed to Colombia to support Fundacion Niños de los Andes, an organization in Bogota visited by GlobalGiving field travelers on two separate occasions. Their project, Give at-risk Colombian children a safe home, operates a group home for vulnerable children without supportive families. The kids are given food, shelter, clothes, mentoring, school supplies, and transportation to schools around the city. Last year alone, FNA served 6,500 children.
Patricia from FNA was ecstatic to hear they've been chosen as Project of the Month. She has a message of thanks to you:
"Wow, this is really fantastic news! To be selected as Project of the Month for August 2017 means that our efforts working together with GlobalGiving and our generous donors are having great results to fulfill our common goal making a positive difference in the lives of the most vulnerable children in Colombia."
However, transportation has been an issue for FNA lately. Their school bus is old, keeps breaking down, and is becoming unsafe and expensive. That's where you come in.
"The members of the Club can be sure their donations will help us to meet the biggest need we have at this moment: the school bus we have been using for the last 15 years to transport the children breaks down at least once per week which leads to missed school and ever mounting repair costs. Replacing it is an urgent priority. Thanks to their support we will be able to buy the new bus to daily transport the 63 children to school in a safe and reliable way!" explained Patricia.
We hope you're as excited as we are that your donations will make such a tangible difference in the lives of vulnerable Colombian children! Thank you for your commitment to making positive change in the world.
Warmly,
Mari Kuraishi + the GlobalGiving Team