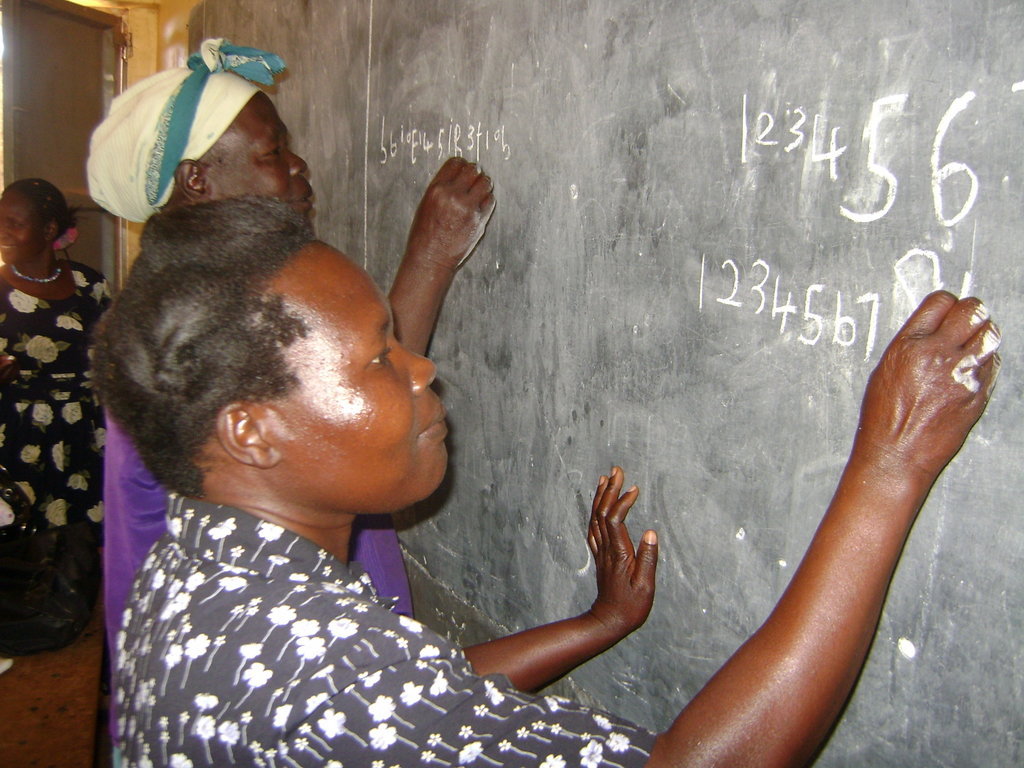 Thank you so much for helping Help 190 Women In Northern Uganda Learn To Read this past month!
Through the generosity of 88 people, we were able to raise $2,319 that will go to Help 190 Women In Northern Uganda Learn To Read run by Women's Global Empowerment Fund. Eagle eyed readers will notice that when we picked this project last month it was named "Help 95 Women In Northern Uganda Learn To Read". Thanks to your generosity, we've provided enough funds to educate 50 women and prompted the project to increase their capacity to help even more women!
When we told Karen Sugar, the project leader, about the generous donations from the Club, she said that these funds will enable 50 women to "participate in our literacy program two times per week for 8 months. Giving women the opportunity to learn to read and write allows them to create a brighter, more secure future for themselves and their families."
As the New Year starts, we're pleased to announce that Give Hope & Healing To Abused & Trafficked Women is the project of the month for January 2011.
Give Hope & Healing To Abused & Trafficked Women is run by Hagar USA and serves trafficked and abused women in Cambodia and Vietnam by providing holistic recovery services, such as residential care, trauma counseling, legal support, literacy education, and employment.
Increasing numbers of women in Vietnam and Cambodia are trafficked for sex or labor or suffer domestic abuse. These women typically come from poor families, with little or no education. They have few opportunities for safe and dignified employment. Sadly, the children of these women also become increasingly vulnerable and susceptible to abuse, themselves.
This project provides rehabilitation services, job readiness, and vocational training. Then, survivors will be supported as they reintegrate to society, hold their first jobs, and move from transitional housing to independent living.
Your donation will provide support to women like Trang.
Trang, a Vietnamese trafficking survivor, received assistance from this project. As a result, she says, "I feel more self-confident and strong now. And, I possess a value that is respected by others. I have the right to decide for myself what I can do, and what I want to do... to live a life without fear."
The funds raised this month will help women like Trang start the New Year with new opportunities for freedom, safety, and employment.
Please spread the word about the Project of the Month Club.
If you know of someone who you think would enjoy joining the project of the month club, we encourage you to send them an email or share it on Facebook.
We'll be in touch next month to report on the impact we've made together and tell you about our next exciting Project of the Month. Until then, we welcome your feedback about the Project of the Month and this monthly report.
Thank you again for your support,
Mari and the GlobalGiving Team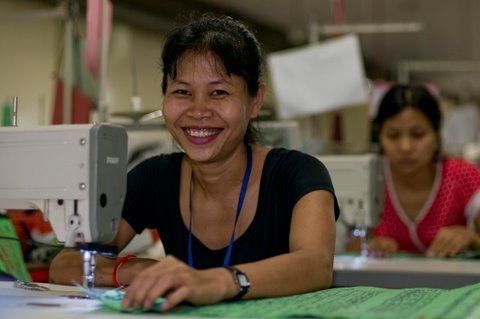 Links: