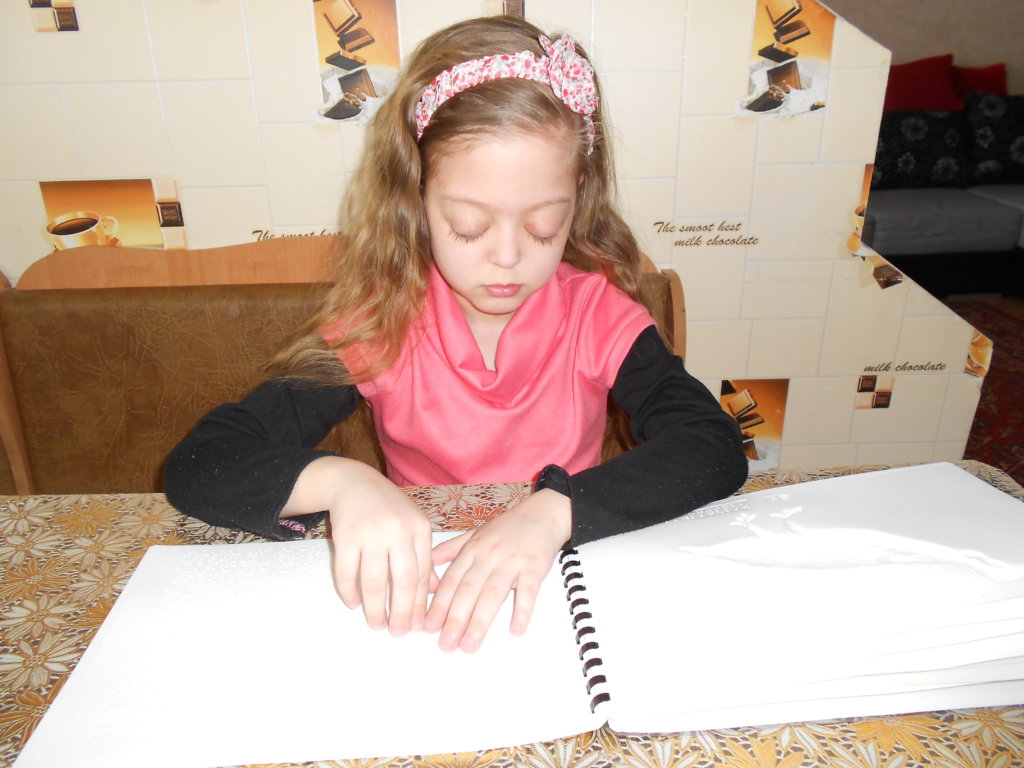 Dear Project of the Month Club,
It's July, and I have good news: your donations are continuing to make an astounding impact all around the world!
Last month, 329 of you gave a total of $11,490 to support CREATE!'s Clean Water for 1,500 People in Senegal project. Alix, GlobalGiving's West Africa field traveler, was totally blown away by CREATE!'s work connecting families in Senegal to clean water and community gardens.
In March, Skye, our field traveler covering Eastern Europe, visited Pravo Vibora's Create Braille Books for 1000 Blind Children in Kyiv, Ukraine. Skye was "absolutely stunned by the breadth and depth of assistance Pravo Vibora is offering to the blind community in Ukraine. Their work is imperative to allowing children with visual impairments, life choice and opportunity—found nowhere else in Ukraine."
Pravo Vibora's small printing house produces braille books with tactile illustrations for children with visual impairments. They also educate families and support children who are blind throughout their education.
Anastasiya from Pravo Vibora was overjoyed when we told her the great news that they'll be receiving around $11,000 from Project of the Month Club. She's finally going to be able to purchase a new braille printer!
"We are so proud that our work was recognized by GlobalGiving. Thank you very much! As a result, more blind children will get a chance to read tales and stories as their peers do and more blind kids will enjoy reading and studying. Last year, the government signed the document that initiates inclusive education in Ukraine. That means our blind kids will go to general public school and get their education as their peers do while using more braille textbooks for classes. We are doing our best to supply them with the needed set of books. Unfortunately, the braille printer that we purchased in 2015 does not meet the needs. The children now need more books for school and kindergartens. There are more and more tales and stories to come out. Our studio is not able to meet the needs with the old printer.
"So, we are planning to purchase a new powerful braille printer called Braille Box. The price for it is $17,000 dollars. We hope to raise more funds to be able to cover the braille printer's price. So, the $11,000 sum will be spent to purchase a new printer.
"With the help of new printer we will be able to print more books and reach to more blind children around Ukraine, including schools and kindergartens. That way the children will learn to read, get more literacy and education, and enjoy their right to education."
Your donations this month are bridging the education gap in Ukraine for children with visual impairments. Thank you for your commitment to making the world a little better place!
Warmly,
Mari Kuraishi + the GlobalGiving Team