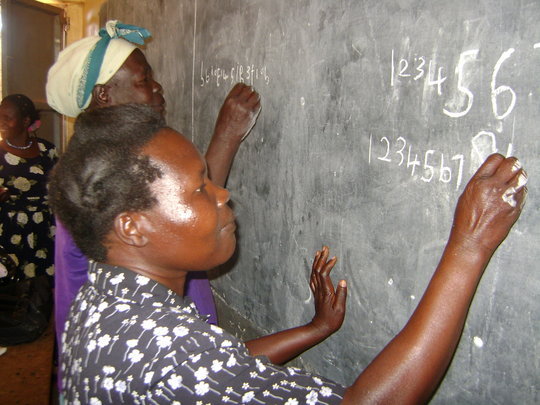 Thank you so much for helping Support Sustainability For Guatemalan Farmers this past month!
Through the generosity of 50 people, we were able to raise $1,257 that will go to Support Sustainability For Guatemalan Farmers run by Agros International. The Project of the Month funds will support the rural poor in the village of Villa Linda with loans and capital to expand their businesses, grow more crops, and work towards owning their own land.
We're pleased to announce that Help 95 Women In Northern Uganda Learn To Read is the project of the month for December 2010.
Help 95 Women In Northern Uganda Learn To Read is run by Women's Global Empowerment Fund and provides microloans and literacy training to women in Uganda.
The people of northern Uganda are recovering from a 20+ year brutal insurgency, where for over a decade 1.5+ million people lived in IDP camps, facing violence, poverty and hopelessness. This project provides microcredit loans and an eight month literacy training program to 95 women, many of whom are formerly abducted persons, child soldiers, sex slaves. All of the women in the program have suffered unimaginable violence and many missed the opportunity to receive a basic education.
Your donation will provide literacy training and microloans to women like Grace.
Grace was abducted and forced to live in the bush for over 8 years where she was repeatedly raped. She has three children. When she escaped two years ago, she returned only to be abandoned by her family and ostracized by her tribe. This is not uncommon for women who have been sexually assaulted; they not only carry the physical and emotional scars of their experience, but are then shunned and turned away from their family. Grace was invited to join an existing loan group, which provided her the necessary support and safety. Today, she is on her 4th loan cycle, her business as a fruit and produce vendor provides her the opportunity to send her children to school, experience increased economic activity, and food security.
If you give $50 or more this month, you'll get free handmade bead necklace.
As a part of our new Gifts for Good program, any donation of $50 or more to the Project of the Month Club during December 2010 is eligible to get a free handmade bead necklace.
Please spread the word about the Project of the Month Club.
If you know of someone who you think would enjoy joining the project of the month club, we encourage you to send them an email or share it on Facebook.
We'll be in touch next month to report on the impact we've made together and tell you about our next exciting Project of the Month. Until then, we welcome your feedback about the Project of the Month and this monthly report.
Thank you again for your support,
Mari and the GlobalGiving Team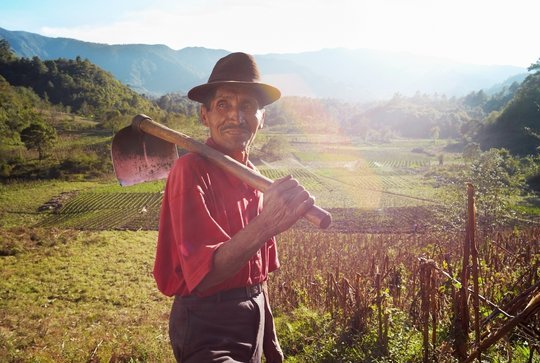 Links: