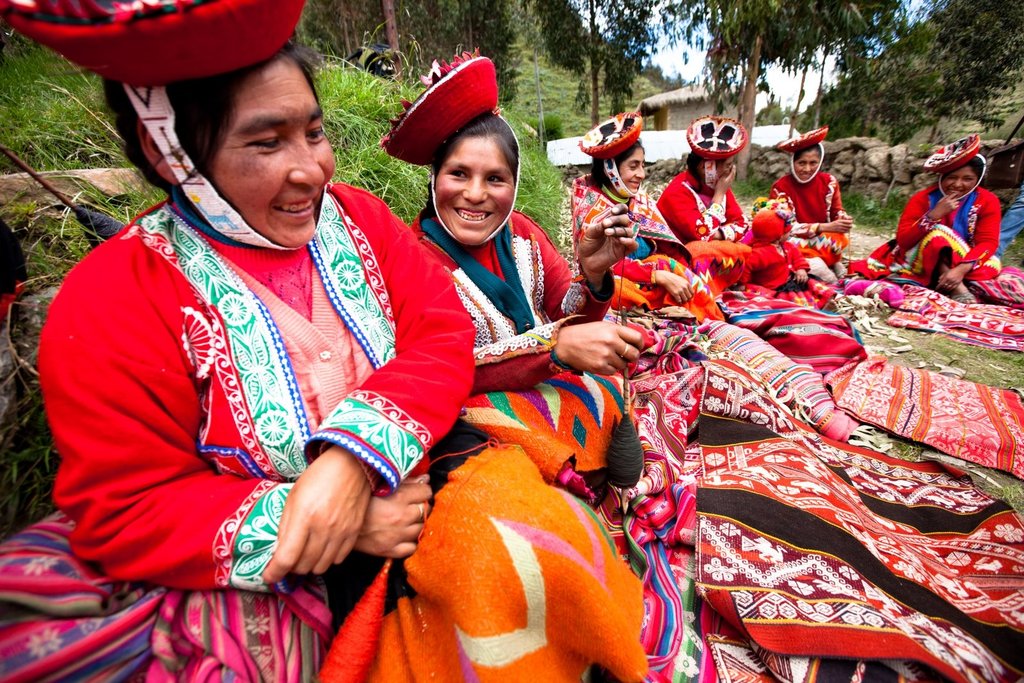 Dear Project of the Month Club,
The last few months have been an incredibly busy time here in Washington, D.C. We've been working tirelessly with more than 70 of our partners responding to the Nepal earthquake, and more than 37,000 GlobalGivers in 111 countries have raised more than $4.2 million for relief efforts. More than 260 organizations are getting their start on GlobalGiving through our latest Open Challenge. And of course, we've got a brand-new earth-changing project to share with you this month!
Last month, 207 of you raised $6,664 to support Equip Manyatta's Drama, Dance, Music, & Sport for Kisumu Youth project in Kenya. Thanks to your support, their project will have the financial stability to keep more girls and boys in school for the upcoming year.
This month your donations will support Empowering Women Through Design In Rural Peru, a project by Awamaki that trains and supports more than 100 rural women artisans, and helps connect them to international markets.
Kennedy Leavens, Awamaki's executive director, has this message for you:
"Wow! This is amazing news! Thank you so much for choosing Awamaki for your project this month. I deeply admire your commitment to participate in the Club and regularly give to small projects like ours. By pooling your funds you make a huge difference, and I hope that knowing this brings you great joy. Please, if you ever find yourself in Peru, come visit! We are right on the way to Machu Picchu and we would love to show you our work and say thank you in person."
And she has a great plan for putting your support to use:
"I know exactly how the sum of $6600 can help our project! We work with eight women's cooperatives, and our goal is to use our income-generating programs to give the women the skills they need to run their own businesses. Our most advanced cooperative is a group of knitters. We are preparing them to graduate from our training program so that they can sell their work to any knitwear client, and not just to our local store.
"We have never graduated a group before, and so we don't know exactly what trainings and costs will be required to get them started as an independent business. Costs could range from paying a lawyer to help them register with the national tax authority, to giving them extra trainings on color trends and product design so that they can make marketable products to sell.
"We often write grants to pay for training costs, but since we have never graduated a group before, and we don't know what will be required, we haven't been able to secure funds to help them with this final part of the program. These funds will give us the flexibility to pay for whatever we discover that the group needs and most importantly, to make mistakes and experiment so that we can learn the best way to launch a women's group as an independent business, so that we can replicate this with other women's groups in the region."
We're proud to partner with innovative organizations like Awamaki who are committed not only to improving the lives of the people they seek to help, but to improving how they do it. And we're just as proud that generous, compassionate people like you have decided to back them each month.
Warmly,
Mari + the GlobalGiving Team