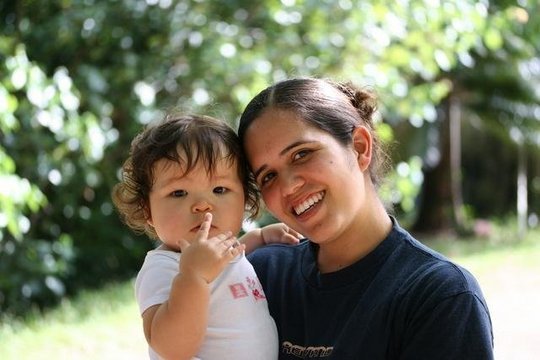 Dear Project of the Month Club,
Happy February! There's a lot of reasons to be excited this month— like longer hours of daylight, the winter Olympics, and Valentine's Day— and here's another reason for excitement:
Last month, 182 of you gave a combined total of $5,859 to "Help Rescue 500 Battered Women And Their Children," a project run by our partners over at Americans Overseas Domestic Violence Crisis Center (AODVC). With your gift, AODVC was able to rescue five mothers and their children from domestic violence overseas and bring them back home to the US. That's pretty amazing.
We're also thrilled to share that, in February, your donations will be combined to benefit a project called "Pediatric Services In Remote Areas Of Argentina" by our friends over at Sumando Manos Foundation.
Here's what the Project Leader Guillermo Donaire had to say when we shared the good news with him:
"Thanks everyone for trusting in our foundation to be the liaison between underprivileged children who need our help and yourselves. As the poet Maya Angelou has said, 'People will forget what you said. People will forget what you did. But people will never forget how you made them feel.' And this is our mission— to make underprivileged children in remote zones feel that they are important and have access to opportunity."
Thank you so much for your generosity. We are so humbled to hear about the impact that your gifts are making, and we hope you feel the same joy that we do when you read these updates from around the globe.
Warmly,
Mari and the GlobalGiving Team