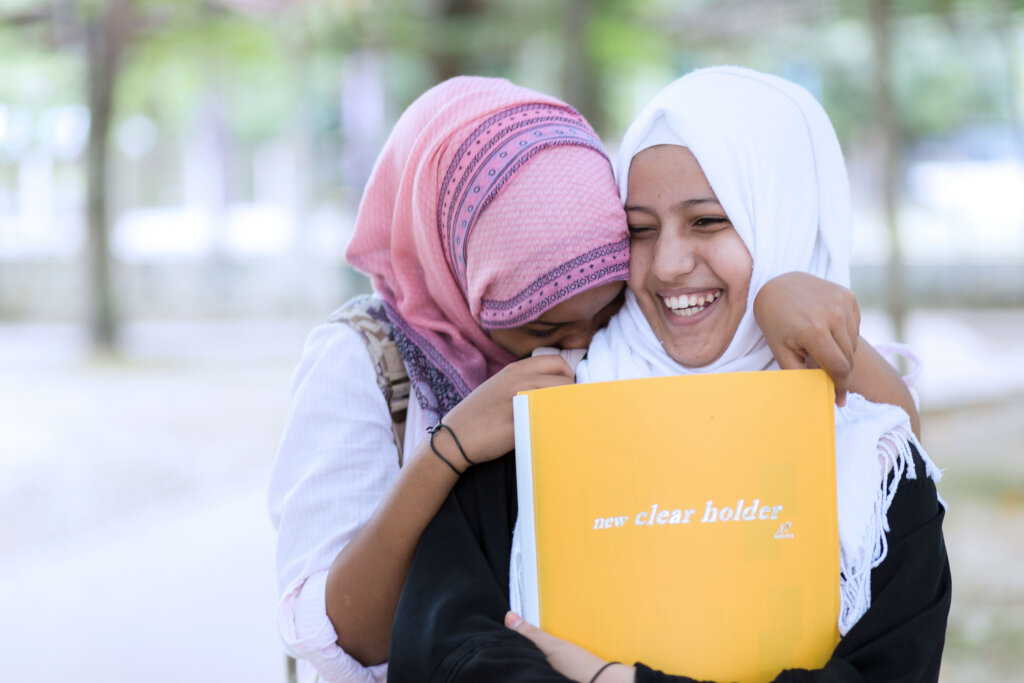 Dear Project of the Month Club Member,
The opportunity to pursue higher education is extremely limited for refugee youth living in Malaysia. Less than 0.1% of young people who are refugees in the country are enrolled in universities.
LIBERTY TO LEARN BERHAD's project Send a Refugee Youth in Malaysia to a University is committed to providing scholarships to student hopefuls who demonstrate financial need, excellent past academic performance, and community impact. These scholars are also given access to volunteer programs, mentorship, mental health support, internship placements, and extracurricular activities to increase their community involvement and personal development.
Programs Director Abdulmajid Chahrour was happy to learn that Send a Refugee Youth in Malaysia to a University was chosen as the December Project of the Month.
"This is a testament to how the power of a community can uplift projects around the world—in our case, collective efforts to send more refugee learners to higher education institutions. We are very thankful for your support," he shared.
The funds will be used to help provide 15 full scholarships to refugee learners in 2023. Abdulmajid said the funds will also allow the organization to provide additional support to the scholars in the form of mentorship, career counseling, and community project opportunities.
Learn more about LIBERTY TO LEARN BERHAD's scholars and read about their first class of graduates in their most recent report!
Thank you for your continued support in uplifting projects around the world.
With gratitude,
Donna Callejon
GlobalGiving Interim CEO