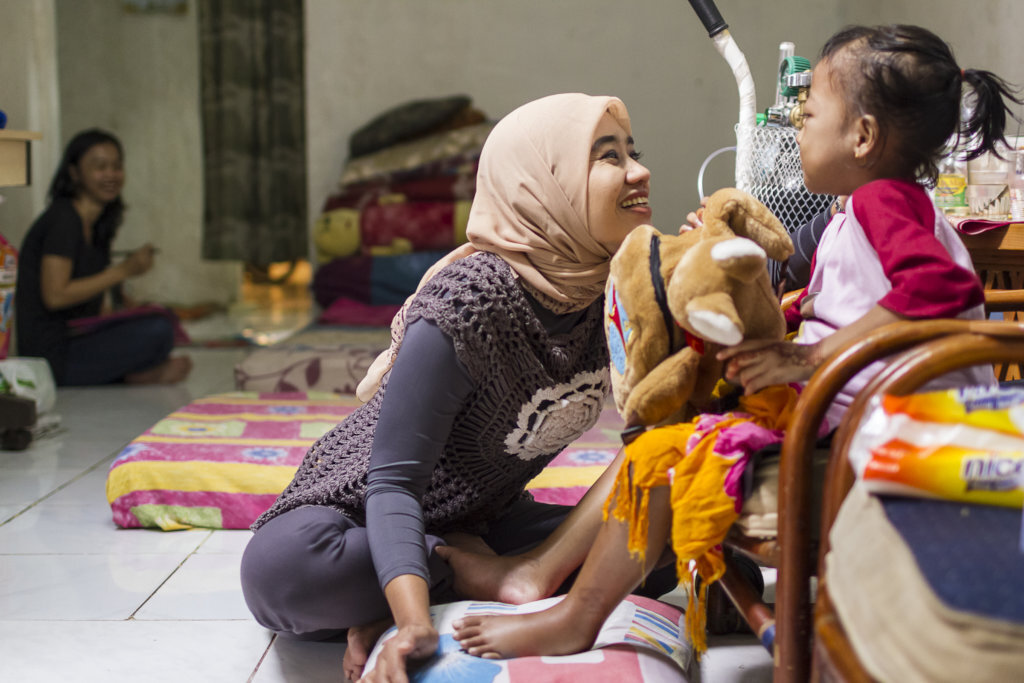 Dear Project of the Month Club Member,
In Indonesia, less than 1% of children who have terminal illnesses are able to access palliative care. They and their families are often forced to endure the grief and pain of their last days without any assistance—particularly in rural, under-resourced communities.
Our April Project of the Month,Yayasan Rumah Rachel ('Rachel House'), is working to bring much-needed comfort to these kids and their families by providing in-home palliative care service for patients and their families as well as palliative care training for medical professionals across the country. Since it was established in 2006, Rachel House has cared for more than 800 children and provided training for nearly 9,000 medical professionals and community volunteers—all in service of a future where no child in Indonesia has to die in pain.
"We at Rachel House are beyond grateful to receive such an honor to be selected as GlobalGiving's Project of the Month for April 2022," Chief Operating Officer Ella Cecilia shared. "For those who live in poverty, when even putting food on the table is already a daily challenge, receiving palliative care at home is a very essential assistance that they would never dare to imagine."
Cecilia went on to share that your generosity will make it possible for Rachel House to care for four more patients for up to a year, including medical care at their homes, pyschosocial support, and help navigating hospital policies.
To learn more about how Rachel House is helping kids and their families in Indonesia, check out their most recent report.
Thank you for your commitment to a better world!
Warmly,
Donna Callejon
GlobalGiving Interim CEO