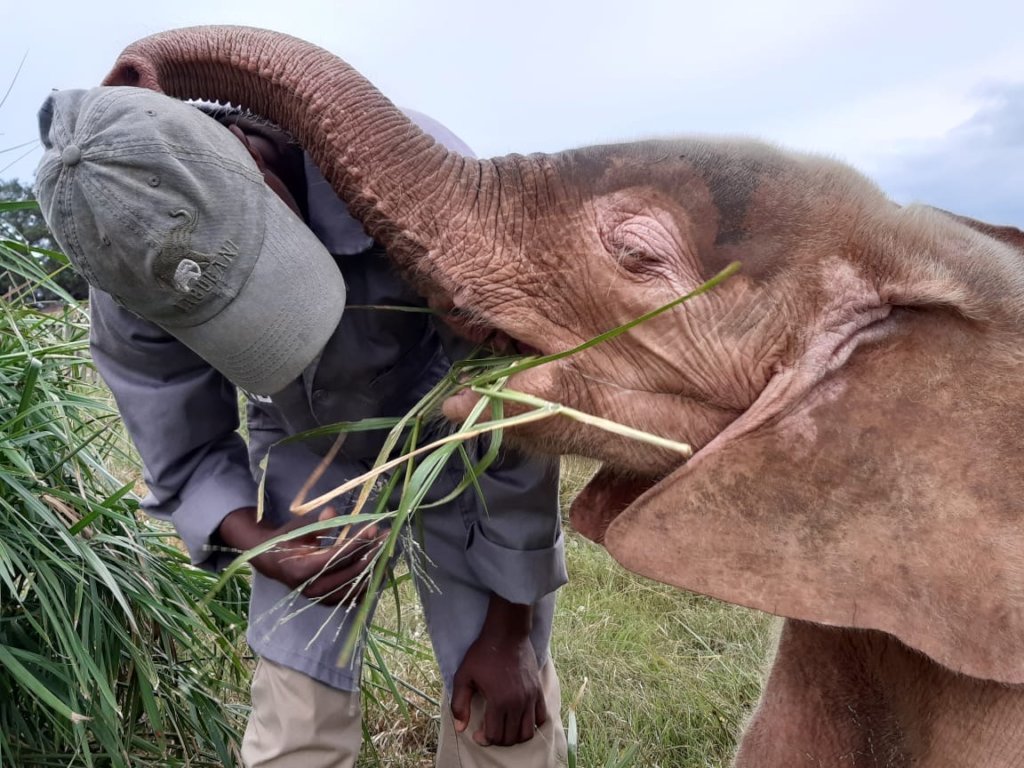 Dear Project of the Month Club Member,
In February 2021, our July Project of the Month, HERD (Hoedspruit Elephant Rehabilitation and Development), took in a young elephant calf who had been caught in an illegal poaching snare. They named her Fenya.
Fenya was severely injured and malnourished after spending nearly two months trapped and alone. Sadly, despite the HERD team's efforts, Fenya passed away in March. Thankfully, that's not where the story ends.
Across South Africa, elephants like Fenya are facing high levels of poaching, most often for food or ivory. HERD gives survivors like Fenya a second chance, offering veterinary services, rehabilitation, and, eventually, a new family in the local Jabulani herd.
Team member Che Coetzee shared this message when they learned that HERD was selected as the July Project of the Month:
"Funds from the Project of the Month Club will assist us in a major way to both manage the impacts of the elephants on the land, continue buying and providing milk, and continue meeting the costs of running the first dedicated orphanage in South Africa. The needs of the elephants in our care are great, and with your help, we can continue doing great work! Thank you."
To learn more about how HERD is protecting elephants in South Africa, check out their most recent report.
Thank you so much for your compassion and commitment.
Warmly,
Alix Guerrier
GlobalGiving CEO