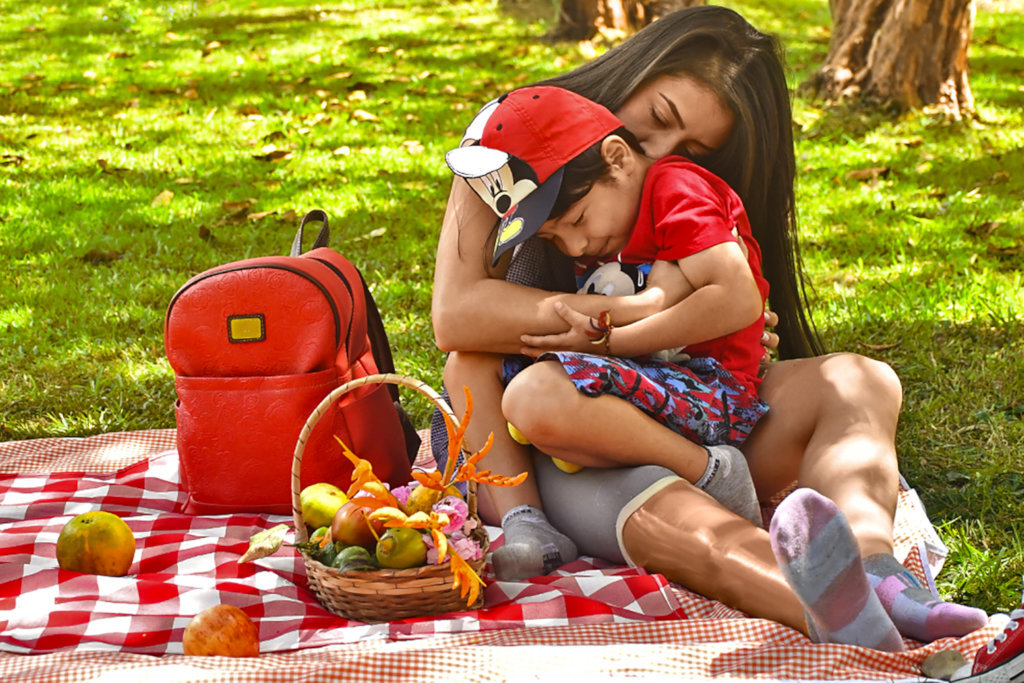 Each month, your gift to the Project of the Month Club helps local, community-led nonprofits make the world a better place. From revitalizing Indigenous communities in the United States last month to improving access to education in Indonesia at the beginning of the year, your generosity has made countless stories of change and hope possible—stories like Amelia's.
Amelia's story begins during the holiday season of 2018, when she was 8 months old and celebrating her first Christmas in Colombia. Yudi, Amelia's mother, recalls singing traditional carols and smiling with the family. They were completely oblivious to the fact that their lives were about to change forever.
A few days later, Yudi noticed Amelia getting sick. By New Years', Amelia was diagnosed with pneumonia and a widespread bacterial infection that forced doctors to amputate one of her feet.
Incredibly, Amelia refused to let this loss slow her down. She was fiercely independent and loved to explore—despite her missing foot, she crawled everywhere at home.
Then, Amelia's family learned about our April Project of the Month: Mahavir Kmina Artificial Limb Center. This life-changing partner provides prosthetic limbs for people without health insurance in Colombia, helping nearly 450 people regain independence and freedom each year. Before long, Amelia became one of the youngest members of the Mahavir Kmina community—and was able to stand up and take her first steps.
Since then, Amelia has grown so much that she's on to her second prosthesis, which features a more realistic and personalized design. Caroline Estrada and Marie Clara Vieria, Communications Leads at Mahavir Kmina, say that Amelia continues to thrive.
"Amelia has shown that limits are in mind only, and for her, they do not exist. Despite her young age, she always wants to have her prosthesis on, and after taking a shower in the morning, she tries to put it on immediately to go outside."
Amelia's courage and perseverance is also an inspiration for her parents and everyone else around her.
"Now, when someone complains, they immediately say, 'I am complaining about nonsense—look at Amelia, she can do anything,'" Caroline shares. In fact, after seeing Amelia's abilities with the new prosthesis, her parents plan to give a bike!
Thanks to the generosity of donors like you, Amelia's story is only one of many. With support from the Project of the Month Club, Mahavir Kmina center will be able to provide prosthetic limbs to 30 people, giving them the freedom to pursue their full potential—and inspire hope in all those around them.
From the bottom of my heart: thank you for helping make stories like Amelia's a reality.
With gratitude,
Alix Guerrier