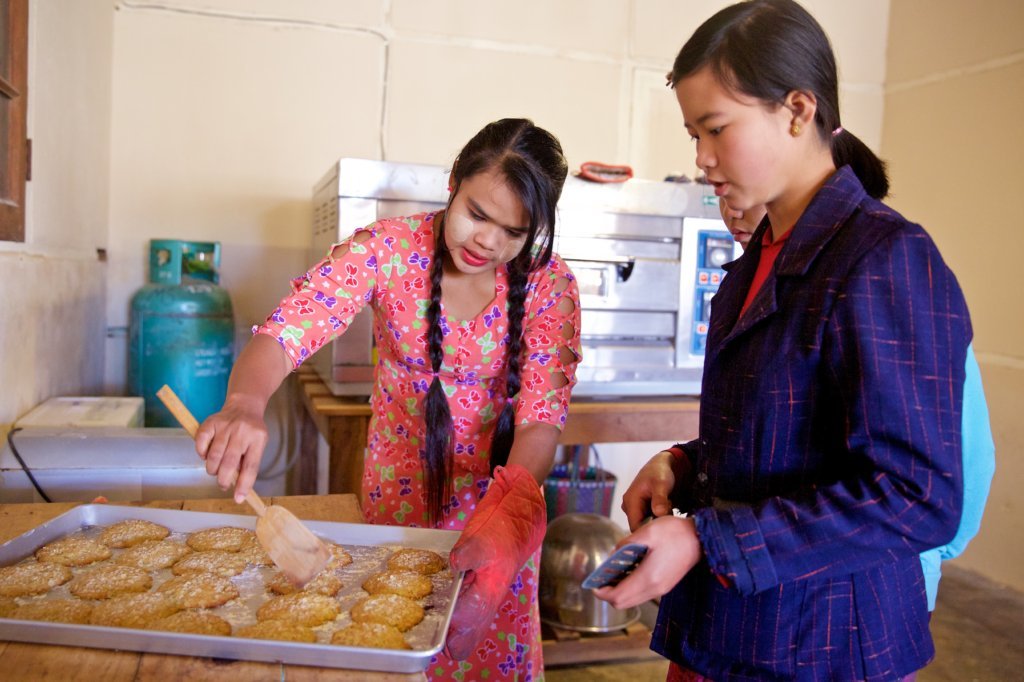 Dear Project of the Month Club Member,
We hope you are staying safe and healthy during this challenging time. GlobalGiving and its partners are incredibly grateful for the generosity of you and the 590 other club members that came together to give $21,700 last month to Fihankra Akoma Ntoaso (FAN). Its project, Launch DC's First Youth Peer Support Center, provides youth currently or previously in foster care with opportunities to nurture their interests and talents, acquire new skills, and focus on their well-being.
This August, your generous Project of the Month Club donation will support our nonprofit partner Whispering Seed and its project Myanmar Youth Sustainability Training Centre.
Whispering Seed's mission is to bridge the traditions of sustainability and holistic education through innovative programs while drawing on rich local wisdom and traditional cultures. With cultural diversity and new models for sustainable development in mind, Whispering Seed is pioneering creative solutions for the challenges Myanmar will face during its critical years of development.
Whispering Seed's Myanmar Youth Sustainability Training Centre project works hand-in-hand with local community members. The rural training center helps youth in the rapidly developing country learn about and maintain traditional practices of living in harmony with nature while incorporating new ideas, principles, and technologies for a more sustainable future. Through the skills and awareness trainings and workshops the center offers, youth can change destructive and unsustainable patterns in their lives and remain connected to their roots.
Founder Jim Connor shared his excitement and gratitude for being chosen as Project of the Month:
"We are overjoyed to hear the news of our Myanmar Youth Sustainability Training Centre project being selected as Project of the Month Club for the month of August. We are grateful for your support to help make a greater impact on the youth we work with in Myanmar. During these extremely challenging times we all face, your support is even more relevant to help us empower and build capacity among our youth in the areas of self-empowerment, education, and sustainability."
Connor shared how your generosity will impact Whispering Seed's operations throughout the year:
"The funding will allow us to set up our first training for local youth and villagers to build the first natural building at the center, teaching them cost-effective techniques for building sustainably. We will then be able to host other youth empowerment workshops and begin to train a team of local youth leaders to work with us through our new center. Additionally, the funding will help support our teacher training internship for teachers working with children from remote and underprivileged backgrounds."
Keep up with Whispering Seed's work by checking out their most recent updates from the field.
Your generosity is making a difference. Thank you for doing your part to support community-led change, and I look forward to sharing September's Project of the Month with you soon.
Stay safe and well,
Alix Guerrier
GlobalGiving CEO