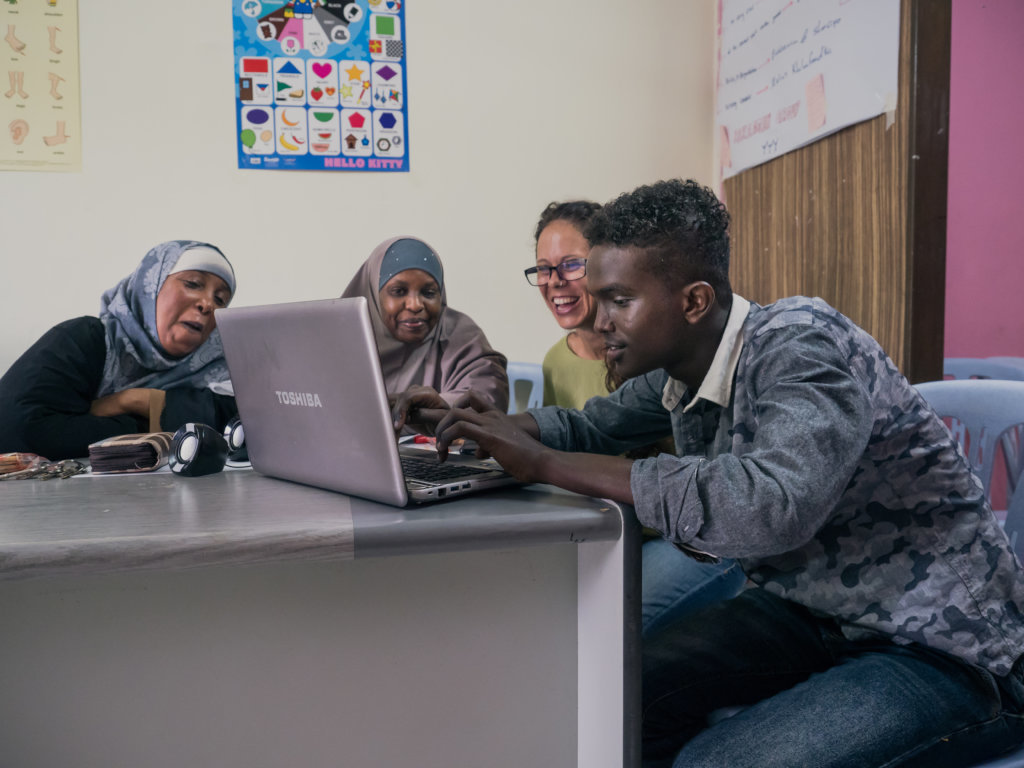 Dear Project of the Month Club Member,
We hope January was a great start to 2020! We had a wonderful time preparing ways to continue to elevate our nonprofit partners throughout the year. On top of that, you and 595 other club members raised $23,067 for the project, NGO & Indigenous Women Sustaining Impact in Mexico, and its organization, PSYDEH A.C, which is working "to empower indigenous women (and men) to lead the bottom-up, sustainable development of their own self-reliant communities in Mexico."
This month, your Project of the Month Club donation will support our nonprofit partner Urban Refugees and its project, Changing the Way the World Supports Refugees
Urban Refugees works to improve the lives of displaced people living in the Global South. Project Leader Adiel Suarez-Murias expresses her gratitude to you and the other Project of the Month Club members for supporting their mission:
"On behalf of all of us at Urban Refugees, please accept our deepest gratitude for your generous support of our work. As you may know, Urban Refugees is a small team tackling a daunting challenge, which makes gifts like yours all the more meaningful: they truly make our work possible. As our team leans into planning for 2020 and beyond, this gift in particular was an extraordinary—and welcome—surprise. Thank you for your generosity and belief in our work."
Project Leader Adiel is excited to share how your gift will supplement Urban Refugees' work over the next year:
"Our approach to building sustainable solutions to the refugee crisis is to focus on cities, where most refugees live—beyond the reach of traditional aid. In response to the lapse of need, refugees themselves build grassroots organizations, providing critical services to their communities. The Urban Refugees Incubation Program partners directly with these organizations to help them become self-sustaining.
A central tenet of sustainability is fundraising—as refugee-led organizations typically face numerous financial challenges. Grants are a centerpiece of our incubation model—and the funds from your generous gift will fully fund two of these grants, for two refugee-led organizations.
We believe solutions to the global refugee crisis are possible—and we work with refugees every day to build them. Thank you again for believing in our work, and for helping to make it possible. It means the world to us."
You can learn more about Urban Refugees in its latest project report.
Thank you very much for generously supporting community-led solutions to problems around the world. I look forward to sharing March's Project of the Month with you.
Warm wishes,
Alix Guerrier
GlobalGiving CEO