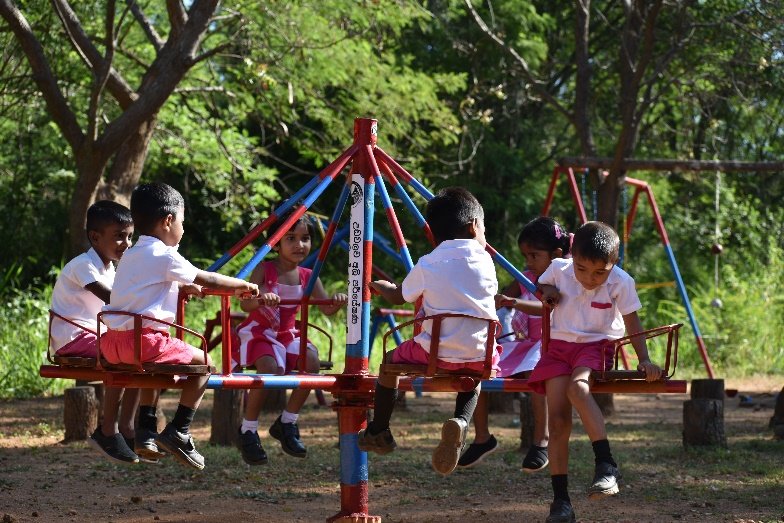 Dear Project of the Month Club Member,
We hope you had a great month of February! We are so grateful that you and 581 other club members raised $22,490 for Urban Refugees and its project, Changing the Way the World Supports Refugees, which is working to improve the lives of displaced people living in the Global South.
This month, your Project of the Month Club donation will support our nonprofit partner Trunks & Leaves and its project, Investing in Communities to Conserve Elephants.
Trunks & Leaves works to foster evidence-based conservation of wild Asian elephants and their habitats through research, education, policy, and advocacy—in Sri Lanka and beyond. The organization engages wildlife managers, conservation practitioners, educators, and local communities in raising awareness and imagining solutions for elephant conservation.
Founder and President Shermin de Silva expresses her thanks to you and other Project of the Month Club members for supporting their cause:
"We are so pleased and excited to be chosen for the Project of the Month Club by GlobalGiving! Trunks & Leaves is a tiny nonprofit with an elephantine mission—protecting the wild Asian elephants and the landscapes they depend on. International wildlife conservation is a crowded field that is notoriously underfunded. We are the sole research-based organization dedicated to this iconic endangered species, and so grateful for this generous show of support for our unique mission."
Shermin shares how your generosity will power Trunks & Leaves's mission in 2020:
"The heart and soul of this work are our dedicated and hard-working team on the ground. Our local field staff and assistants are engaged in the daily monitoring of elephants, maintaining our camera traps and data, and most importantly, communicating with farmers who are working with us… These funds will support two full-time staff salaries for all of 2020, as well as stipends for up to three community-based assistants. Compassionate conservation requires addressing the needs of people as well as wildlife, and this gift brings us closer to achieving our vision of a world in which both thrive together. "
You can learn more about Trunks & Leaves's incredible work in its latest project report.
Thank you again for your ongoing support of the Project of the Month Club. We can't wait to share where your generosity is headed in the month of April.
Warm wishes,
Alix Guerrier
GlobalGiving CEO