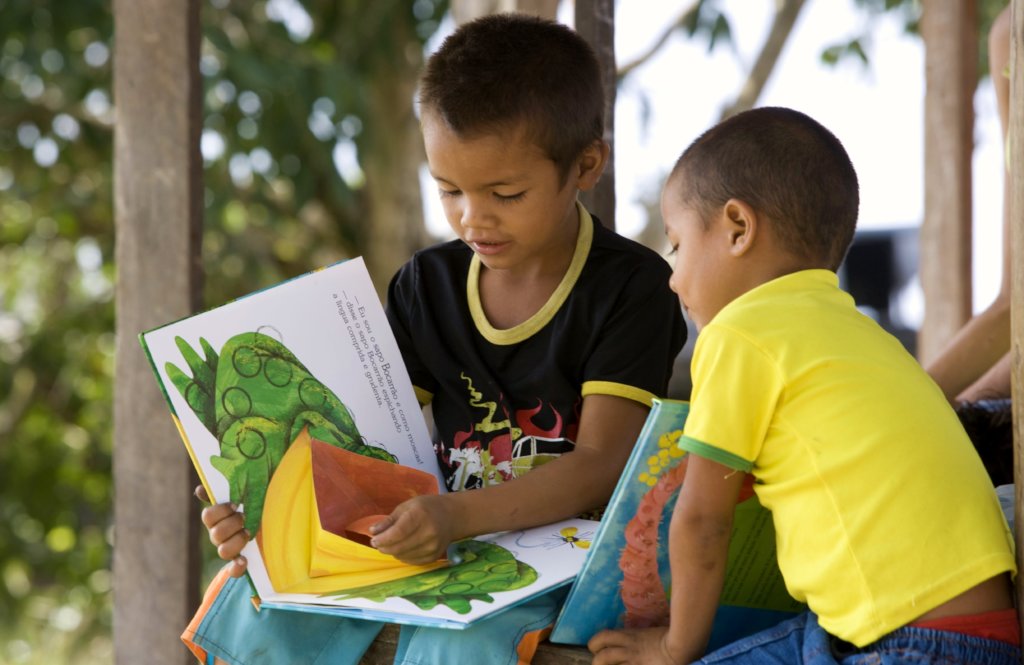 Dear Project of the Month Club,
I hope you had a great month of April—ours was particularly busy. We celebrated the power of the crowd with our Little By Little Campaign, where small donations made some big change! We are also very excited to share that we launched our very first Climate Fund Campaign this month because we believe in funding climate solutions led by the people most affected by our climate crisis. These organizations are competing for one of six year-long spots our new Climate Action Fund.
On top of all that, you and the other 593 Project of the Month Club members raised $24,251—a new record—in support of Conservation Volunteers Australia, a GlobalGiving partner working in Victoria, Australia, and their Help Protect Endangered Bandicootsproject, which is working to protect the grasslands habitat of 400 endangered bandicoots. Way to go!
This month, your Project of the Month Club donation will support Vaga Lume Association's Provide Quality Education to 15000 Amazon Children project in Brazil. The Brazilian Amazon covers 61% of the country's territory and is home to 24 million people, yet is home to only 8.2% of the country's public libraries. Vaga Lume promotes access to books and literacy in 99 rural communities in the Amazon by creating community libraries and training volunteers as reading mediators. By carefully selecting collections of books and encouraging adults to read to children, Vaga Lume is making reading both educational and fun for children in the Amazon!
Project leader Lia Jamra wanted to pass along this message to you and the rest of the Project of the Month Club supporters:
"Thank you for selecting us as your Project of the Month! By contributing to our cause you're enabling Vaga Lume to keep providing quality education through literature to 15,000 children in the Brazilian Amazon. It's very encouraging to see how much our project inspires the world and the belief that investing in children is the best way to create transformative change in the society. Through literacy, children can expand their perspectives and opportunities to achieve their full potentials and become protagonists of their lives."
"This financial resource is very important to us because besides making access new quality books possible for children in remote communities of the Brazilian Amazon, it will allow the strengthening of libraries in the communities we already have established partnership with. We have already trained more than 4,500 read-aloud mediators and we will be able to spread even more "fireflies" (what we call our reading mediators) in the region."
Their latest literary adventure took them from Sao Paulo to the heart of the Amazon on a recrei, a type of boat common to the region—you can read all about it in their latest project report. And if you want to see the ongoing impact of your donation this month, you can subscribe to their updates by visiting their GlobalGiving project page.
Thanks again for your ongoing support of the Project of the Month Club. Your donations have traveled from Mexico to Kenya to Australia and now to Brazil so far this year, and we're excited to share where your donation is headed next month.
Warm wishes,
Alix Guerrier
GlobalGiving CEO