Project Report

| Oct 10, 2019
Project of the Month Club Update: October 2019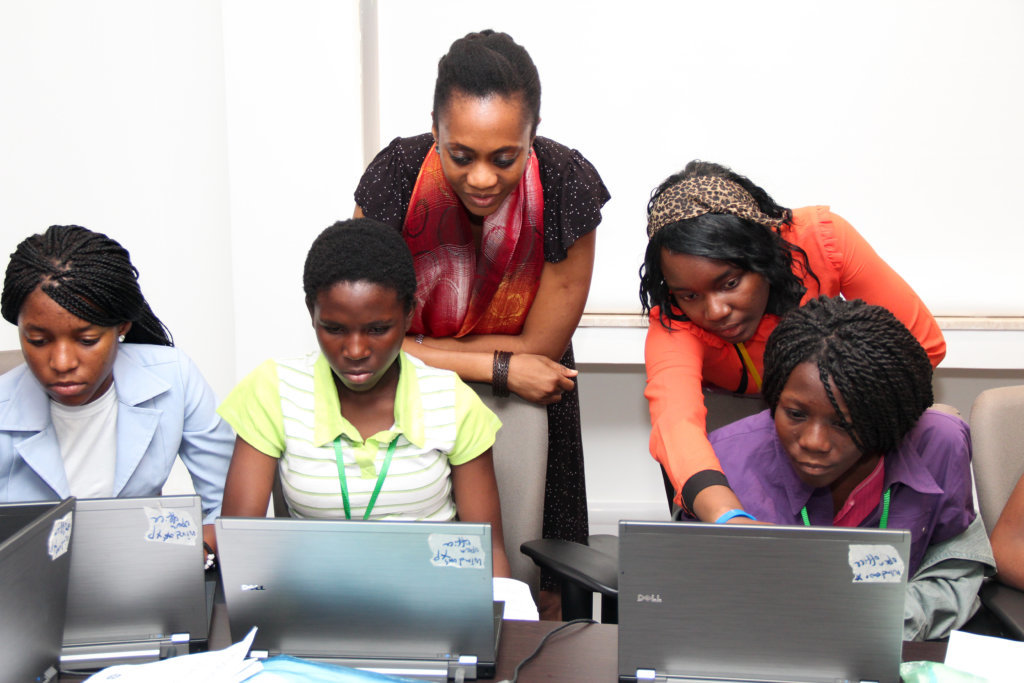 Dear Project of the Month Club Member,
We hope you had a great month of September! We had an exciting month welcoming 78 new nonprofits into the GlobalGiving community with the September Accelerator, a virtual training program and crowdfunding campaign that helps nonprofits take their fundraising to the next level.
On top of that, you and 544 other club members collectively raised $21,216 for the month of September in support of Fundacion Minga Valpo, a GlobalGiving partner based in Chile, and its Give Children a Safer and Happier Childhood project. Your generosity allowed them to continue expanding their mission of promoting sustainable human development while providing support for vulnerable children and youth.
This month, your Project of the Month Club donation will support our nonprofit partner Women's Technology Empowerment Centre (W.TEC) and its project created to Send 100 Girls to STEM Camp in Nigeria. W.TEC works to educate, to connect, and to empower Nigerian women through active engagement with information and communication technology via training, mentoring, and research.
Project Leader Oreoluwa Lesi wanted to express her gratitude to you and the other Project of the Month Club supporters for helping them empower young members of their community:
"When we received the email informing us that W.TEC's STEM Camp had been selected as Project of the Month, we honestly could not believe that such an honor had been bestowed on us. We want to thank the Club members for giving to W.TEC. This recognition has inspired us to do even more for the girls we work with, creating more opportunities for them to take their place as science and technology creators and leaders.
This October, your donation is helping support W.TEC's project aimed specifically at combating stereotypes and challenging the STEM gender divide by helping young women develop science, engineering, and technology skills as well as prepare for STEM careers. W.TEC achieves this goal by hosting two-week workshops that include a mixture of classes, workshops, presentations, and excursions all aimed at teaching 13-17-year-old girls how to develop useful technologies.
Project Leader Oreoluwa is excited to reach even more young women with the help of your monthly gift:
"This year we launched a new STEM camp in Ilorin - Kwara State, which ran alongside three other existing camps. We found so many girls eager to learn more about science and technology—much more than we could admit into the camps. Next year, this donation will enable us to accommodate even more girls to the camps."
You can learn more about their work and achievements from their latest project report.
Thank you very much for your support and generosity. I look forward to sharing November's Project of the Month with you.
Warm wishes,
Alix Guerrier
GlobalGiving CEO