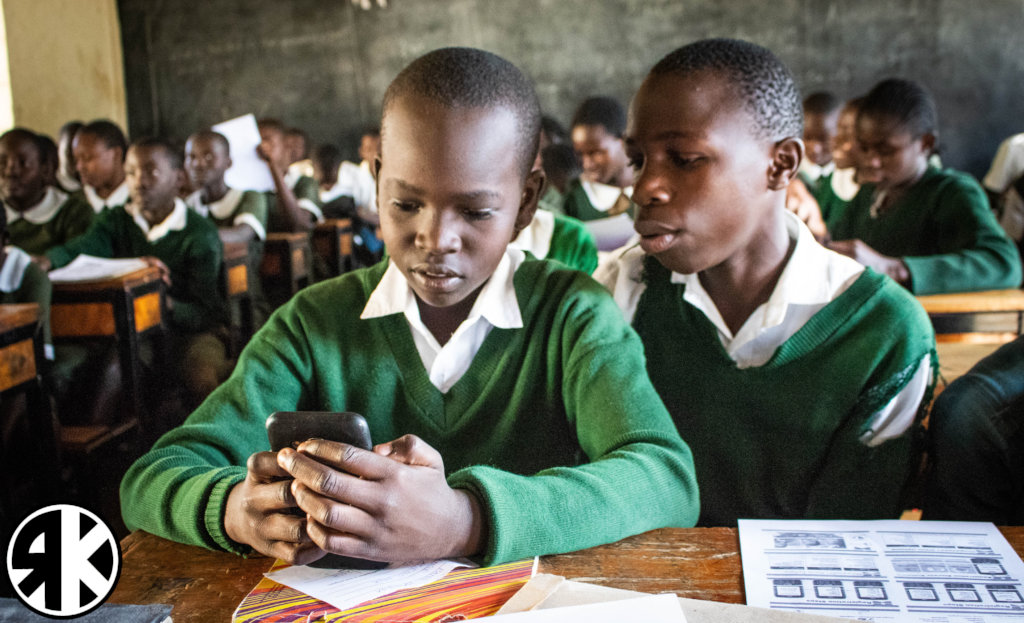 Dear Project of the Month Club,
Greetings from snowy Washington, D.C.! We hope you had a joyful holiday season and your new year is off to a prosperous start. Last month, 550 of you gave $21,302 to Atzin Mexico's Literacy for Adults: Reading the World project, which supports literacy education for adult women living in rural Mexico. Atzin is excited to use your support to increase their team's capacity to better serve the community.
For February's Project of the Month, we've selected Rahul Kotak Foundation's Give Hope to Kisumu's Underprivileged Children project! Mansi from RKF has been a welcoming, engaging member of the GlobalGiving community, using her skills to mentor fellow nonprofit leaders around the world. At RKF, she supports education, feeding, and menstrual hygiene programs in the slums of Kisumu, Kenya.
Mansi was thrilled to hear that RKF had been selected as Project of the Month!
"The RKF Team was ecstatic upon finding out that we had been selected as the Project of the Month for February 2019. This comes as yet another feather in our cap after joining the GlobalGiving platform where we have had the opportunity to learn as well as experience tremendous growth.
"Our congruent goal of accelerating community-led change will further be strengthened by the magnanimity of the Project of the Month Club members who will help us get a step closer to our goal: a future in which every child in Kenya has all the necessary tools to succeed in their lives. Our programs are designed to work directly with the communities and help them take ownership of sustainable and long-term solutions. We use a multi-pronged approach to directly address the issue of education quality whilst tackling the various issues that prevent children from accessing this very education, such as no meals at school, little access to sanitary pads and learning material, especially books, among others.
"We are overjoyed at the possibilities that come with being selected as the Project of the Month. Thank You! Or as we would say in Kenya: ASANTE SANA!!"
Mansi knows your generosity will go a long way in Kisumu.
"This generous sum of money will help us empower some of the most vulnerable communities living in the slums and rural areas of Kisumu County by strengthening their local schools and providing quality education to the next generation of our country. It will provide a boost to the various programs we implement within these schools to achieve the following:
Serve over 250,000 meals of breakfast and lunch in the 2019 academic year to over 1,800 students in the slums and rural parts of Kisumu through RKF's Meal Program
Complete our current work of converting a storage room into a library that will hold 10,000 books and 50 seating units that will cater to over 1,300 children in a fishermen community
Convert 2 shipping containers into libraries that will hold up to 5,000 books each
Provide various learning material like exercise books, pencils, educational toys etc. to all the students we work with
Keep all the existing WASH Programs in our schools by ensuring access to soap and running water throughout the year
I'm honored to partner with every single one of you to support Mansi, the Rahul Kotak Foundation, and all of the children that will benefit from your generosity. Thank you for being a part of our community.
Warm wishes,
Alix Guerrier
GlobalGiving CEO