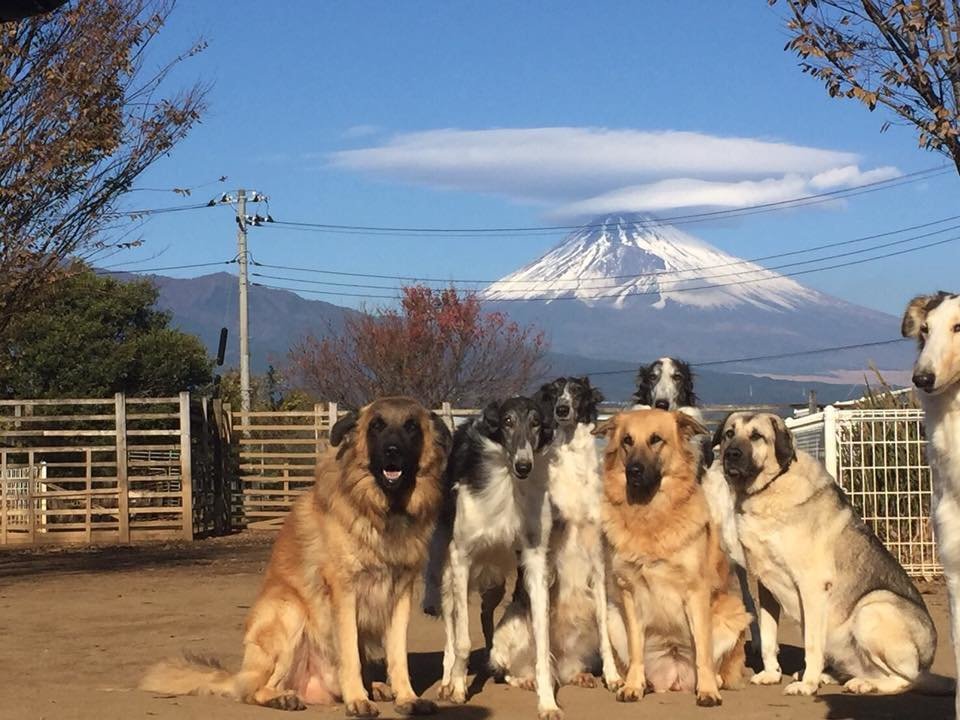 Dear Project of the Month Club,
Last month, 468 of you gave $22,129 to East Bali Poverty Project, an organization that educates children near Mount Agung in Indonesia and runs a social enterprise creating bamboo bicycles. The EBPP team was elated to benefit from your support and is planning to train even more young people to build and sell bamboo bicycles.
For our last Project of the Month for 2018, your donations are headed to Japan to support dozens of very cute therapy dogs. Japan Animal Therapy Association rescues stray dogs—who would otherwise be put down—and trains them to be therapy dogs, serving elderly people and people with disabilities. Sarah and Shreya, two GlobalGiving staff members, visited JATA this past spring and were so impressed by their impactful work.
Eiko, JATA's CEO, couldn't believe the great news!
"When we heard the news that we have been selected as GlobalGiving's Project of the Month for December 2018, we totally doubted our ears! It was amazing news and we repeated to ourselves, "Really? Really we were selected?!" We at JATA greatly thank the GlobalGiving's staff and community for supporting and helping us! And of course, we truly appreciate everyone who has made donations for our project to make a change. We will keep dedicating all our best to show all the people in Japan and all over the world the "power of the dogs" and work to reduce the killing of dogs.
Eiko has big plans for your donations:
"First of all, your donations will help us improve the indoor and outdoor facilities for training the rescued dogs. These facilities help us raise the rescued dogs into therapy dogs. Our association JATA was established in 2007 so almost all facilities and equipment, such as kennels and fences, need upgrading. Also, enough care should be taken on the earth of the training areas to prevent water flooding at times of rainy seasons. We hope all the dogs live and be raised comfortably.
"In order to train the stray dogs into therapy dogs, we need an experienced dog trainer. For this reason, we would like to use the donation effectively to hire professional dog trainers.
"This week we will visit a palliative care unit in a local hospital for therapy with a golden retriever named Johann. He was a stray dog in Turkey. I rescued him three years ago, and two years ago he came to Japan. After some intensive training, he became an excellent and caring therapy dog and now he even has a fan club! We want to show all the people in Japan that even a rescued dog can be a therapy dog. And with these donations, we will continue to rescue more dogs and train them to become a nice therapy dog!"
Thank you very much for your support and generosity! From everyone here at GlobalGiving, we hope your holiday season is full of joy and peace.
Warm wishes,
Mari Kuraishi, Co-Founder + President