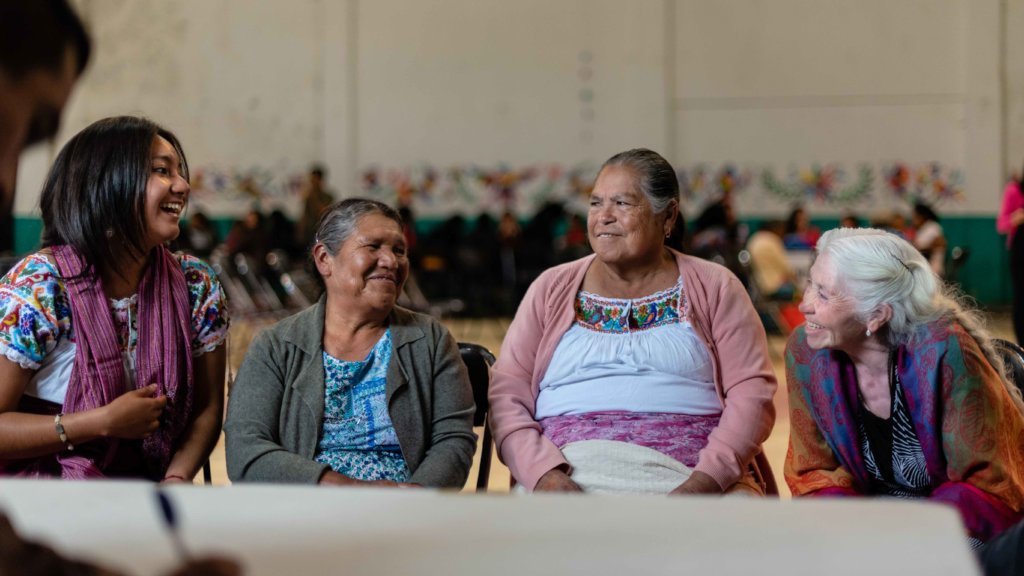 Dear Project of the Month Club Member,
We hope you had a great December and a happy new year! GlobalGiving had an exciting Year-End Campaign, with 15,768 donors raising nearly $2 million to support our nonprofit partners' causes around the world!
On top of that, you and 647 other club members collectively raised $32,421 for our nonprofit partner The Ideas Partnership and its project, Get a Kosovan Kid to School, which is holistically addressing inequalities facing children in Kosovo. Your donations are helping The Ideas Partnership provide many more young people with a quality education through their new learning center!
This month, your Project of the Month Club donation will support our nonprofit partner, PSYDEH A.C., and its project, NGO & Indigenous Women Sustaining Impact in Mexico. PSYDEH works "to empower indigenous women (and men) to lead the bottom-up, sustainable development of their own self-reliant communities in Mexico."
Senior Advisor Damon Taylor expresses his gratitude to you and the other Project of the Month Club members for supporting their efforts:
"Muchísimas gracias for investing in the Mexican grassroots non-profit Psicología y Derechos Humanos PSYDEH A.C. Your investment is timely and scales impact. It is timely because the government has cut nearly all public funds for non-profits like PSYDEH in 2020. It scales impact because the project in which you invest is designed to as much as triple the value of your donation through subsequent fund-generating work, money which, in turn, will strengthen our organizational capacity to make more impact in our needed bottom-up oriented work with marginalized women to confront their own social and economic inequities."
PSYDEH's project is specifically geared toward its fund-generating work that will help them have a greater impact empowering indigenous women across the region—95 percent of which report unlivable wages, violence, and average just a 3rd-grade level education.
Project Leader Damon is excited to share how your gift will supplement PSYDEH's work over the next year:
"Sustained impact lies at the heart of PSYDEH's work strategy and spending. This donation will help PSYDEH to hire a Coordinator of Sustainability and maybe even a Coordinator of Social Impact–who help us leverage your investment into successfully diversifying funding streams in 2020-2021, finally securing our tax-deductible status in Mexico, and creating the social impact data points we need to improve as an organization and attract win-win collaborations."
Learn more about their work and achievements from their latest project report.
Thank you very much for your support and generosity. I look forward to sharing February's Project of the Month with you.
Warm wishes,
Alix Guerrier
GlobalGiving CEO