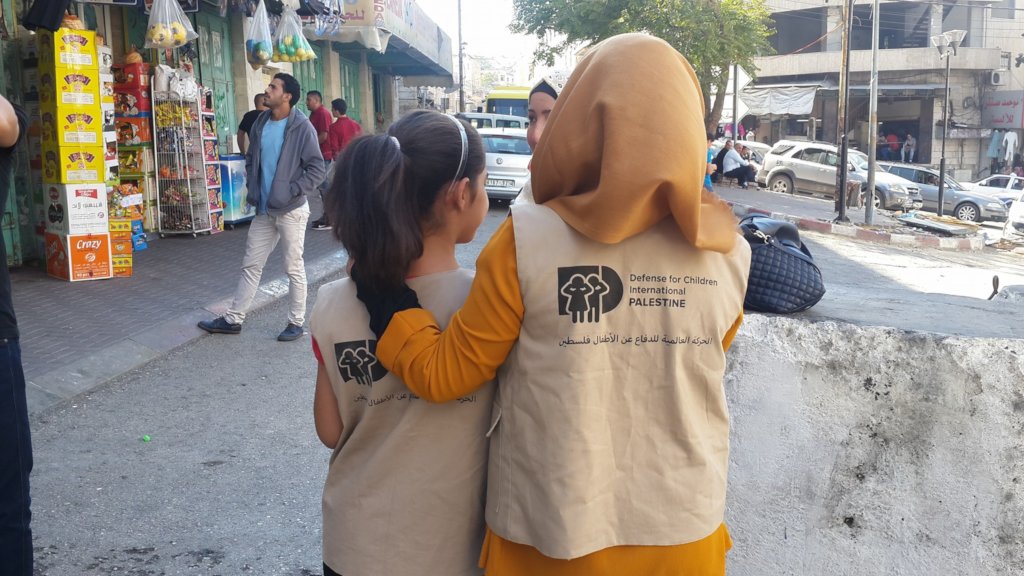 Dear Project of the Month Club,
Happy autumn! Your donations in September—totaling $16,459 from 455 people—helped p.h. Balanced Films sponsor scholarships for women to attend workshops and learn about creating change through storytelling. This month, I'm very excited to share our first-ever Project of the Month from Palestine.
Defense for Children International - Palestine is a child rights nonprofit based in Ramallah that works with children throughout the West Bank and Gaza. In addition to providing legal aid to Palestinian children in Israeli military courts and prisons, DCIP teaches children how to document human rights violations, create positive change through local government, and become leaders in their communities. We selected their project Empower Palestinian Kids to Lead Positive Change as October's Project of the Month.
Upon hearing the news that DCIP had been selected as Project of the Month, General Director Khaled Quzmar was elated:
"We could not be more thrilled to learn that our program "Empowering Palestinian Kids to Lead Positive Change" has been selected by GlobalGiving for October's Project of the Month Club. Our young people have been working hard, learning how to document rights violations and turn data into evidence-driven advocacy. These are ambitious goals! Our child participants are deeply appreciative to receive this honor. Thank you for choosing to invest in an organization like ours, as we stand beside Palestinian children and help them raise their voices.
"Recently, on September 13, DCIP's Children's Council submitted a report on changes they would like to see in their school learning environments to the Palestinian Minister of Education. The report represented a culmination of discussions, youth workshops, and a past meeting with the Minister of Education during which he invited them to submit a proposal about their dream school. Our child participants have designed an advocacy plan to hold decision-makers accountable for improvements in school learning environments. The Project of the Month Club's donations will support this project as it continues to develop into next year. The funds could also cover some of the program's peer-to-peer educational activities, a planned training on research, and new child-led advocacy initiatives in the new year. Thank you for helping bring these children's goals to life with your generous donation."
Thank you for generously helping children amplify their voices and fight for their rights! We're so grateful to have you as part of the growing GlobalGiving community.
Warm wishes,
Mari Kuraishi, Co-Founder + President