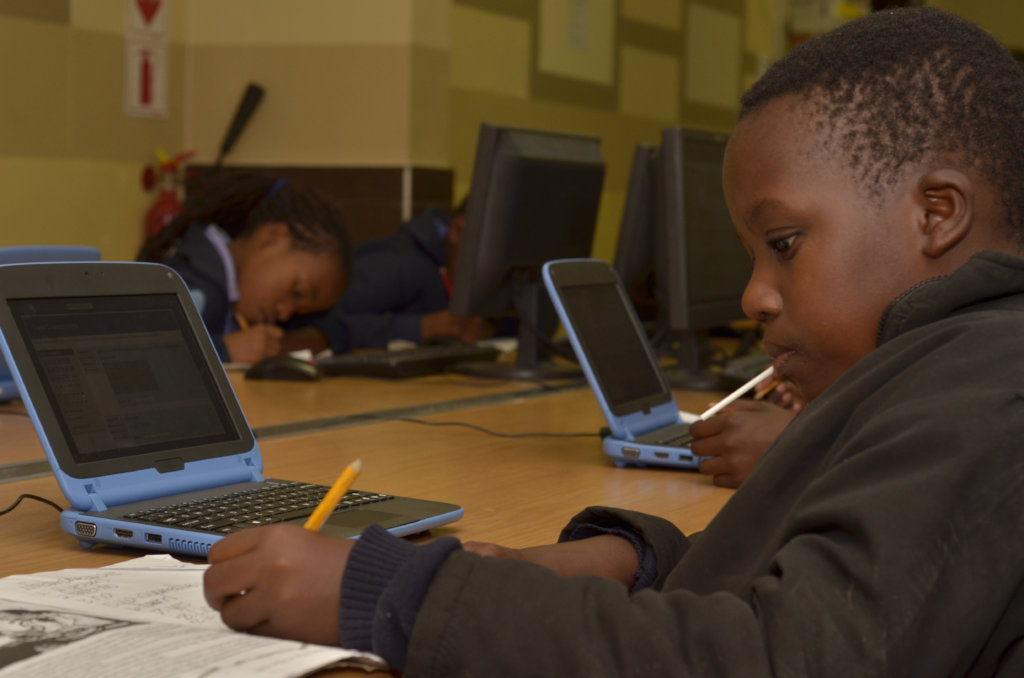 Dear Project of the Month Club,
Around the world, people of all ages head back to school in August. That's why we're happy to share that this month, your gifts are supporting students studying math in South Africa. This selection is a particularly momentous occasion—this is the 100th project supported by Project of the Month Club!
Last month in July, 453 of you gave a total of $16,165 to support Latin American Youth Center's Help 100 Youth Exit Homelessness in Washington, DC project. The LAYC team was thrilled to receive your donations and put them to good work for a variety of needs, including a new commercial washer/dryer, upgraded security system, hygiene products, and a field trip to an amusement park.
Staring now, you are supporting Green Shoots Education Services' Help More South African Children Achieve in Maths project. In an area of South Africa where only 35% of 12-year-olds pass math, Green Shoots integrates a comprehensive, technology-based math education system that helps teachers get real-time feedback and provide one-on-one support.
Jo, Green Shoots' director, is so grateful for your support.
"Being honoured as Project of the Month is just amazing news for all the learners at Mzamomhle, Zwelihle, and Jamaica Way Primaries, and of course our team at Green Shoots," Jo said. "Thank you so very much to all the generous donors who are supporting these schools and learners from some of our most disadvantaged communities."
She explained why math education is so vital in South Africa, and how your donations support lifelong change for students.
"Mzamomhle and Jamaica Way Primaries are located in some of the most challenging areas of Cape Town, with learners coming from communities that are facing major issues with crime, gangsterism and extreme poverty. We started supporting Zwelihle Primary school in 2018. It is situated in a township just outside the coastal town of Hermanus. This project is promoting excellence in Maths through the use of technology. Learners at these schools are experiencing weekly online Maths lessons that provide immediate feedback to them and real-time analysis to their teachers. Technology is proving to be a powerful tool in promoting in a love for learning and even Maths (!) in these vulnerable learners. Your commitment to supporting quality education at these schools is allowing these learners a chance to enjoy, gain confidence, and ultimately achieve in Maths. This quality education is the key to breaking the cycle of poverty for these learners. The donations from this month will provide the online Maths resources to over 3,100 learners and ongoing support to the teachers at the three schools, not just for the remainder of 2018 but for the whole of 2019 too!"
Thank you for being an irreplaceable part of the GlobalGiving community.
Best wishes,
Mari Kuraishi, Co-Founder + President