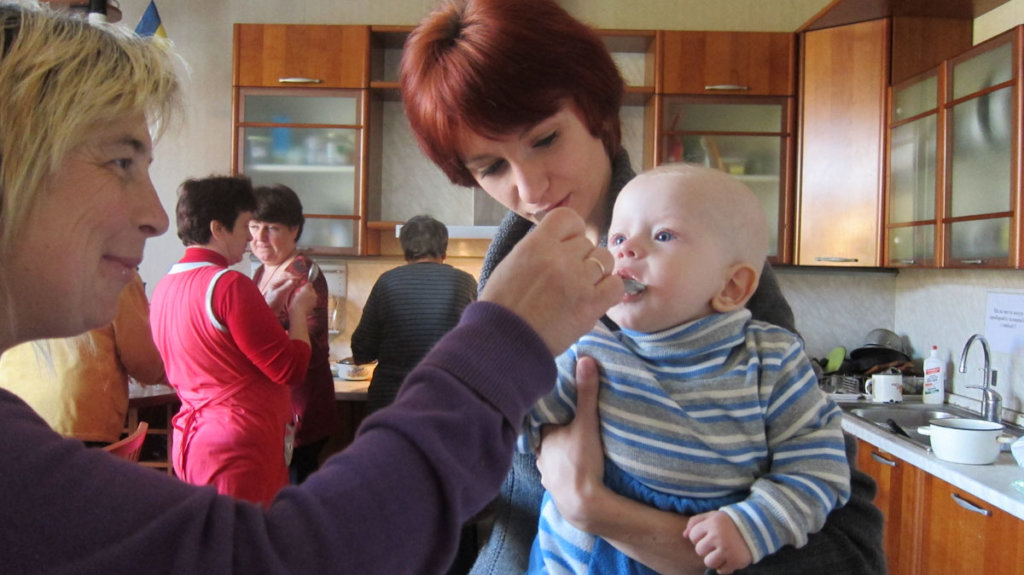 Dear Project of the Month Club,
The warm weather is finally here in Washington, D.C., thousands of projects supporting moms around the world are taking part in our Mother's Day Campaign that's kicking off today, and I can't wait to share the story of this month's Project of the Month selection with you.
In April, 439 of you gave a total of $15,376 to fund Grassroots Uganda's Water System for Peace Demonstration Farm project. With your support, they are installing new a solar water pump, water storage tanks, and more than three miles of irrigation tubing at their farm in Uganda's Mukono district!
This May, your donation is traveling nearly 3,500 miles north from Uganda to fund Charitable Foundation Zaporuka's Free Accommodation for Kids with Cancer in Ukraine project in Kiev. Their Center Dacha provides a temporary home for families while their child receives treatment so that they can fight cancer together.
Iana Dashkovska, Charitable Foundation Zaporuka's project leader, shared this message about her organization's reaction to being selected as Project of the Month:
"When Zaporuka team received the news about the selection of our project Free Accommodation for Kids with Cancer in Ukraine project as GlobalGiving's Project of the Month for May 2018, we were really happy because this project is special for us. Our office is situated inside the Center Dacha, and we see kids and families who stay there every day. We see kids like 5-year-old Yeva who says about the Center when she is at the hospital: "I want to go home!" We do our best to make a home for these kids during the hard period of their life and your support makes it possible!
"Now with the Center that we rent we can guarantee free accommodation for six families. But in reality, at least 15 of such families need a place to stay every day. Our goal is to build a new Center specially designed for kids affected by cancer. Now we have a land plot, a construction project made by local architects for free, all the construction permits, and a part of the necessary amount of money for construction and we continue fundraising. We are starting the construction in June and this $15,000 will be an important contribution that will be used to make a foundation of the new Center."
Thanks for once again investing in the growth of effective, community-led organizations like Charitable Foundation Zaporuka, and in this case helping them build a literal foundation for their future success.
Warmly,
Mari + the GlobalGiving Team