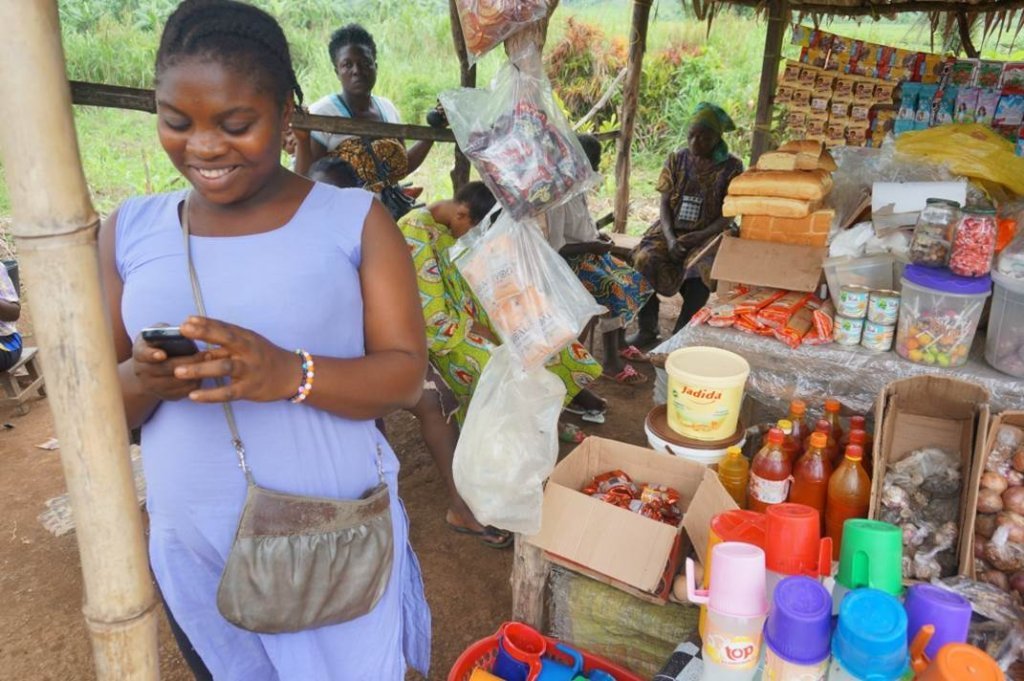 Dear Project of the Month Club,
Hello from Washington, D.C.! This month, your donations are heading to a long-time GlobalGiving partner in Cameroon.
In January, 421 of you gave a total of $14,872 to support Wildlife Trust of India's "Help Save Elephants in India" project. WTI is working with local communities to combat elephant poaching and promote conservation by building elephant corridors—stretches of forested land connecting protected areas that give endangered elephants room to roam freely.
Starting today, you'll be supporting Reach Out Cameroon's "Change a Girl's Life Through Microentrepreneurship" project which empowers young women in southwest Cameroon through small business grants and counseling to help them rise out of poverty. Marc, the project leader, served as a GlobalGiving Ambassador in Cameroon and has hosted two of our field travelers for site visits over the course of Reach Out Cameroon's six-year relationship with GlobalGiving. He was thrilled to hear they'd been selected as Project of the Month.
"Thanks so much for your support!" Marc said. "Because of this opportunity, 60 more girls living in extreme poverty will receive the chance to start a business and keep working with us for a year. Feel free to glance through our project reports and get to know the girls we work for, amazing people who every day teach us how to make incredible profits and thrive and make so much of very little. You can also check out our project presentation for more info."
Marc was especially excited because Reach Out Cameroon will be able to double the number of girls they serve with this project because of your generosity.
"With your support, 60 new girls will join the program, making it a total of 127 for 2018 (Unprecedented growth! 127 is the total girls supported from 2012 to now!!). With the work of past years and this opportunity, our mindset has changed completely. When we identify new girls, we usually try to be measured and not make too much noise. We can only help so few and we don't want to disappoint girls or create conflict. This February we will be identifying new girls in the community we work, Tole, and we will be making as much noise as possible, because we want to know every girl aged 18 to 35 who is living under poverty. We are trying to answer the question: Is it finally the time for us to expand the project to another location? We already have 4 possible villages! So thanks so much for letting us scale up and change the lives of 127 girls. This 2018 we are going to help as many girls as we ever helped in the whole history of the program!"
We're honored to support Reach Out Cameroon's important work alleviating poverty among young women and girls. Thank you for your continued generosity, and I look forward to sharing March's Project of the Month with you!
Warmly,
Mari Kuraishi, Co-Founder + President