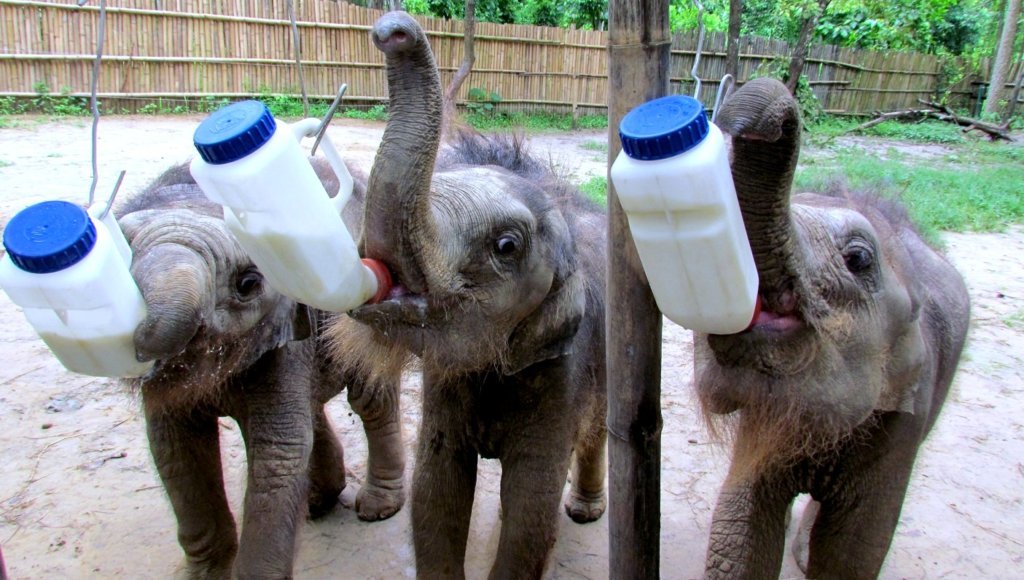 Dear Project of the Month Club,
Happy New Year! I'm excited to share that we're starting off the new year by supporting elephant conservation in India.
In December, 410 of you gave a total of $15,173 to support XSProject's "Generate Income & Hope from Non-Recyclable Garbage" project in Jakarta, Indonesia. XSProject works with people living in or near trash dumps who rely on selling waste for income to provide sustainable income, vocational training, health checkups, microfinance opportunities, and education for the workers' children. They're opening up a new clinic with your donations.
Starting this month, you'll be supporting Wildlife Trust India's "Help Save Elephants in India" project which protects the 27,000 Asian elephants left in India. WTI uses surveillance and technology to identify connections within the illegal ivory trade and track smuggler routes. By mapping and gathering intelligence, WTI hopes to help end elephant poaching.
Sahil, deputy director and head of development at WTI, told me how happy and excited his team was to hear their project was selected as the first Project of the Month of 2018.
"We at Wildlife Trust of India are thrilled that our project "Help Save Elephants in India" has been chosen for GlobalGiving's Project of the Month Club for January 2018. The Asian elephant has a deep-rooted connection with India's traditional culture and has been declared India's National Heritage Animal. India is also home to nearly 60 percent of the species' global population and few species have such a major presence across the country's diverse ecosystems. With a fast-growing human population and its ever-increasing resource needs, however, India's wild elephant habitats are being destroyed and fragmented, leaving these natural nomads little choice but to move through human-use areas, endangering both human and elephant lives," said Sahil and the WTI team.
They're planning to use the funds to create and maintain more elephant corridors, which are narrow stretches of vegetation connecting forested lands outside of protected areas, which offer an opportunity for elephants to roam and thrive in larger areas.
Sahil explained that "elephant corridors promise a long-term solution: It is a known fact that elephants being large-bodied mammals need larger areas to move and cannot survive simply through strict protection of a few closed parks and sanctuaries. A sole focus exclusively on protected areas, vital as they are, is inadequate for the long-term conservation of this keystone species. To ensure a secure future, the whole landscape needs to be managed in a holistic and ecologically sound manner."
We chose WTI as Project of the Month for not only their high-impact conservation work but for its commitment to fostering long-term, community-led change in India.
"Club members will be pleased to know that their contributions will provide a very tangible support to help us in our long-term quest to protect elephant habitats, working with local communities in elephant range areas to enable the unhindered movement of these magnificent creatures through the ancient migratory paths they travel in search of food and water. We thank Club members in advance for their support to this project," said Sahil.
Thank you so much for your steadfast support of locally driven development all around the world. I look forward to sharing February's Project of the Month with you!
Warmly,
Mari Kuraishi, Co-Founder + President