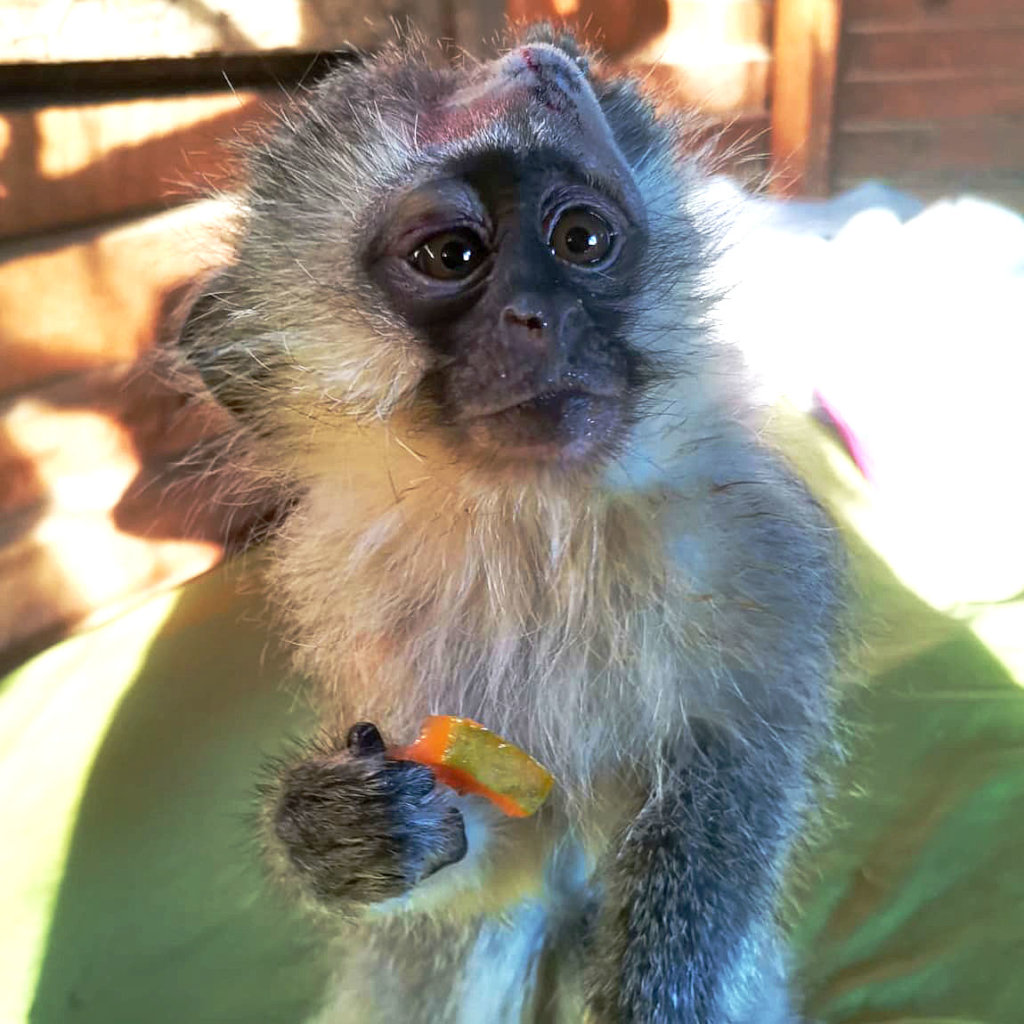 I want to share Charlotte's inspiring story with you. Still only a baby, this little monkey has survived so much.
When Charlotte was brought to Vervet Monkey Foundation, a PASA member wildlife center in South Africa, she was in a horrific state. In an act of unthinkable cruelty, someone had shot Charlotte in the head with a pellet gun, then left her to be attacked by dogs. We don't even know if her family managed to escape.
Staff at VMF weren't sure if she would survive. Her left eye was swollen closed, her arm was badly hurt, and she was barely conscious. Charlotte was put into 24-hour intensive care. A trained caregiver lay with her through the night, holding her close and giving her the warmth that she should have gotten from her mother. After two days she was able to eat fruit and drink juice, but then began having seizures caused by the bullet lodged in her head.
Despite her critical state, the staff at VMF never gave up on Charlotte. Thanks to their attentive care, after ten days Charlotte was strong enough for surgery and the pellet was removed from her head. She began moving around more, running and jumping and even began reaching out to the other monkeys through the fence. Her road to recovery is still long, but she is already eager to join her new foster family!
Your support provides extra care and expert medical treatment so she can continue to recover. She is undergoing physiotherapy for her injured arm and still needs to be bottle fed. Your donations are feeding Charlotte the baby formula she needs.
Charlotte is a little fighter and has inspired everyone around her. Sadly, Charlotte's story is all too common in South Africa, where vervet monkeys are often treated as pests and shot at. VMF has already rescued over 30 babies this year and more keep coming. Already battling a devastating third wave of COVID, political unrest across the country and the arrival of many injured animals, the sanctuary is struggling and these little orphans need your help more than ever.
We are so grateful for your generosity, which is helping Baby Charlotte and other orphans recover from their trauma. Thank you!
Yours sincerely,
Gregg Tully, CEO, Pan African Sanctuary Alliance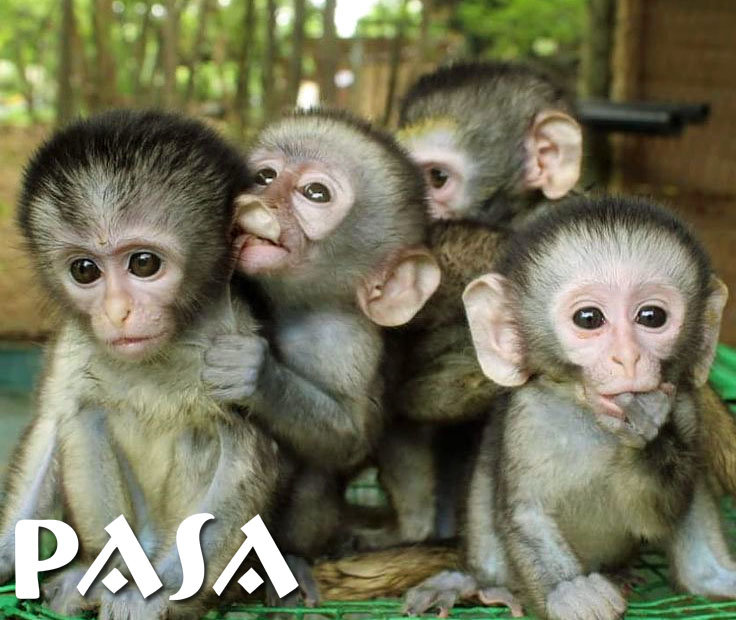 Links: